The Amazing Race Power Rankings
By Kim Hollis
December 4, 2015
BoxOfficeProphets.com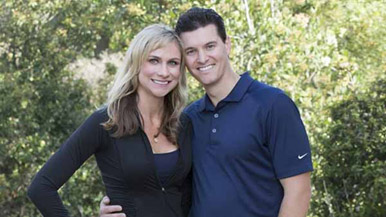 ---
We're coming close to the finish for The Amazing Race, as only four teams and two episodes (we think) remain. The previews for this evening promise some tears from Justin (which means trouble for #TheGreenTeam) and some sort of big surprise. I'm sure they'd like us to believe that this "surprise" means that Justin & Diana could potentially be eliminated, but instead we feel pretty sure that it's either a non-elimination leg or a situation where they send four teams to the final like they did last year. No matter which way they go, we're pretty sure no teams are in danger of leaving the Race tonight.

Without the benefit of future knowledge, though, our Power Rankings must be based on the information we have at hand. Let's take a look at the pros and cons for each team as we rank them.

1. Justin & Diana (#TheGreenTeam)
The Good: Other than a scary first leg where they still managed to overcome terrible luck to finish ahead of several teams, Justin & Diana have dominated the Race. They're on track to set the record for most legs won (although the preview certainly puts that notion in doubt), and the fact that they actually did a practice race prior to coming on the show means that they are probably the best prepared team we've ever seen.

The Bad: Because of their greatness, they're a target. Even though Kelsey & Joey have said that they'll work with Justin & Diana up to the final three, we wouldn't blame them if they saw an opportunity to put them in their dust. Also, Justin & Diana have had moments where adversity has set one or the other of them off. Usually, they take it in stride, but we have to keep in the back of our minds that there's that teensy possibility for volatility. We also wonder if their U-Turning #ThePaparazzi could come back to bite them in the end. If Justin & Diana had eliminated Logan & Chris, it'd be one thing, but they're still lingering malevolently.

2. Kelsey & Joey (#TheReporters)
The Good: Throughout the Race, they have been a calm, steady presence. Because Justin & Diana have been the team to beat, no one is paying much attention to Kelsey & Joey. In reality, they're the kind of team that should be viewed as a huge threat by everyone including #TheGreenTeam. They don't make mistakes, they work extremely well together, they rarely get lost, and they seem to be the consensus "everyone likes them" team. As we mentioned in last week's Power Rankings, they're the kind of team you need to watch for in the finals.

The Bad:: I guess when the only bad thing you can say about a team is that they're kind of boring, that team is probably in pretty good shape heading into the final portion of The Amazing Race. They've never been able to beat Justin & Diana, but if you win won leg and it's the million dollar leg, all the other second place finishes don't matter so much.

3. Logan & Chris (#ThePaparazzi)

The Good: They overcame a U-Turn last leg to still finish in the top four, and that's despite Chris's miserable illness.

The Bad: Where do we start? They're prone to getting lost, and definitely have issues watching for details in clues. They bicker over everything. And when we say everything, we mean even saying hi to each other. As far as we can tell, every conversation between these two comes down to:
Don't talk to me.
Shut up.
No, you shut up.
Don't even say my name.
Ah, romance. Clearly these two are destined to go down as one of the world's most romantic tales. Their angry, spiteful force of will might propel them to a win at some point, but these two are just terrible in every way.

4. Tiffany & Krista (#TheCheerleaders)

The Good: They've gotten better as the Race has gotten deeper, and their attitude has been pretty upbeat recently. We might have expected them to crumple a bit after the loss of their allies, Tanner & Josh, but that hasn't been the case at all. If there is any challenge involving dancing, cheering or sounding distinctly New Jersian, they're going to be in good shape.

The Bad: They tend to make mistakes easily, including misreading clues and getting lost. Unfortunately, they don't manage their emotions well when these sorts of errors happen, causing them to get caught in a downward spiral. Although they've been much improved recently, it wouldn't take much for them to lose confidence. We expect them to be the next team gone, though it's just a battle of awfulness between them and #ThePaparazzi.