They Shoot Oscar Prognosticators, Don't They?
Round Two Around The Corner
By J. Don Birnam
November 25, 2015
BoxOfficeProphets.com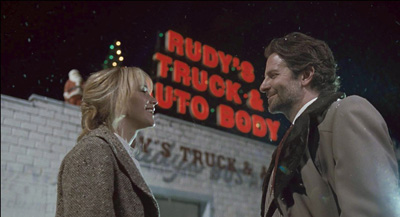 ---
After a fun season of film festivals, sneak peeks, stabs in the dark, and rumors, the Oscar race is and will finally start taking a more discernible shape. The Independent Spirit Awards nominations were just announced and, early next week, the New York Film Critics' Circle (NYFCC) and the National Board of Review (NBR) will announce their favorites of the year. As usual, the Los Angeles Film Critics Association (LAFCA) will follow that lead in subsequent days. Follow me on Twitter for up-to-the-minute updates on those results.

The Independent Spirit Awards Speak First

On the one hand, the Independent Spirit Awards are not a good Oscar predictor, because the voters are mostly fans as opposed to industry insiders. On the other hand, Oscar has basically gone for all "indie" movies for years now, with productions that started in a big box not able to break through to the top prize since arguably The Lord of the Rings. Thus, it has often been the case that the ultimate Best Picture winner aligns nicely with the Indie Spirit winner. And while right now the Indie Spirit Awards are leaders in announcing what is resonating with the public, by the time they hand out their actual awards on the night before the Oscars, the writing is on the wall and the Indie Spirits have normally followed suit.

This year, two of the arguable Best Picture front-runners, Spotlight and Carol, landed Best Film nods along with a slew of other nominations from the Indie Spirit Awards. Those two are now basically etched in stone as final Oscar contenders, and their nomination was no surprise. The more pleasant surprise was that both Rooney Mara and Cate Blanchett got in as Lead Actresses. With Mara going for lead at the Golden Globes as well, this has the potential to skirt the category fraud that is going on this year in the female acting racings, and the potential to throw all of our current predictions out the window.

The other pleasant surprise is the Best Film nods for Beasts of No Nation, Anomalisa, and Tangerine. All three are strong movies, but they will need serious pushes to get noticed by the Academy in this incredibly crowded year. But with acting nods across the board for those three, at the very least the male acting races also finally have some intrigue.

The Critics Will Speak Next.

On to the top critics awards. Predicting what these initial groups of voting bodies will do is no easy task. For one, the number of people voting is infinitely smaller than, say, the 6,000 member Academy, or the gigantic membership of SAG. With only a few dozen voters for each award, even one or two people can seriously throw off the results.

Moreover, critics like to think of themselves as free and creative thinkers, and always like to show that they are branching out - or brave. And, unlike when one is predicting the results of the Oscars themselves, here we are really writing on a blank slate. By the time the Academy Award envelopes are opened, over 50 critics groups have released their favorite pics, at least one dozen Hollywood guilds have done the same, and several other bodies from the Golden Globes to the People's Choice have spoken. As we know from years past, the predictability at that point is at its highest and surprises are few, if any. By contrast, trying to predict what the critics, with their quirks and oddities, will do at a time when no real consensus has been formed is of a much higher degree of difficulty.

This should separate the contenders from the pretenders, at least when it comes to the subtle and thankless task of Oscar prognosticating.

How did I do last year? Well, interestingly enough, I anticipated, without realizing, the ultimate rise of Birdman as the top movie of the year. As you can see, I expected that movie to do well with all three of the main critics' groups. Birdman, of course, won none of the three prizes, but it did take home the ultimate prize on Oscar night. So, I'll chalk it up as a partial victory. Instead, both New York and L.A. went to Boyhood, but the Academy once more showed that, while critics influence, they do not dictate the ultimate outcome.

The New York Film Critics: True Bellwether? The NYFCC went for Boyhood last year, and you have to go back to United 93 in 2007 for a year in which the movie they picked did not get a Best Picture nomination. If the NYFCC likes you, the Academy is likely to as well.

Two years ago, the NYFCC infamously picked American Hustle as their favorite film, after a special screening for them was arranged in the days before the voting. This year, David O. Russell's Joy or Alejandro González Iñárritu's The Revenant could similarly benefit, but I'm wondering whether their pick of Hustle two years ago still stings, and whether they'll try to go a bit safer this time. If that is the case, expect Spotlight or possibly Carol to top their list, as both movies have critical respect as well as resonance, as the Indie Spirits show. They've already shown they like Todd Haynes, picking his Far From Heaven in 2003, so they may be seeking to validate that pick this time around. And, because their Best Director pick normally aligns, I'm expecting Todd Haynes to triumph here once more. Only if they are seeking to branch out from someone they've already selected can I see this going to something unexpected, like Beasts of No Nation or even Brooklyn.

Don't discount NYFCC's bellwether power in the acting categories either - they've picked at least a Best Actor nominee in basically all of the last 10 years except when they went for Timothy Spall last year for Mr. Turner. With the lack of a serious frontrunner here today, you could easily see them going for Ian McKellen in Mr. Holmes, although a win for Leonardo DiCaprio here would not be surprising and could cement his status as a serious contender. For Actress, I expect a more obscure candidate like Charlotte Rampling for 45 Years, similar to when they went for Marion Cotillard and launched her into the fifth Best Actress spot last year.

Finally, in the supporting races, last year Patricia Arquette's and J.K. Simmons' wins at NYFCC marked the beginning of an un-errant march to the podium, so watch who wins in New York next week. I think Alicia Vikander's performance in The Danish Girl or Rooney Mara's in Carol are strong, but the NYFCC could likely crown one of those two lead and give it to Elizabeth Banks instead. In the supporting actor race, I'm expecting to see Mark Rylance for Bridge of Spies or even Sylvester Stallone for Creed.

National Board of Review: Going Mainstream. The Golden Globes are mocked for nominating big names to get them drunk on their show. In the world of critics, the NBR is arguably the Golden Globes, with their top 10 film lists sometimes appearing too desperate to attract big names. What else explains last year's inclusion of the mediocre Unbroken if not Angelina's directorial credit?

Indeed, the NBR has gone more mainstream crowd-pleasing of late, so a win for The Martian here would not be all too shocking, although the crowd-pleasing Room could also find some space. In the acting races, they've picked an eventual Best Actor nominee in all but one of the last ten years (the miss was picking Clint Eastwood for Grand Torino in 2008), so I fully expect to see Leonardo DiCaprio for The Revenant, if they've seen the movie in time, and maybe still Michael Fassbender for Steve Jobs.

For actress, they had a string of about ten years where they always picked an eventual nominee, although they began to go their own way when they picked Leslie Manville in 2010 followed by Tilda Swinton in 2011. Nevertheless, they did award Julianne Moore last year for Still Alice. But the category fraud going on in the female acting races this year makes them particularly hard to predict. The critics are not as hamstrung by the consideration category in which films submit their stars, so, like with NYFCC, a win for Rooney Mara or Alicia Vikander here is not out of the question. Still, they seem to like the more nuanced performances over the showy ones, so I'm going to guess Charlotte Rampling here once more.

Despite their mainstream nature, the NBR picked neither Arquette nor Simmons last year (opting instead for Ed Norton and Jessica Chastain) in the supporting categories. I think Sylvester Stallone's name could be called for Creed, and a win for Kate Winslet here would thrill me.

Los Angeles Critics: Arthouse Crowd? If one of the three main critic groups likes to think of itself as an arthouse crowd, it's definitely the L.A. critics. Past picks for Her, Gravity, and The Descendants signal a desire to at least fall into the outskirts of the mainstream. Still, none of those movies were crazy picks, like when the National Society of Film Critics picked Goodbye to Language last year.

A pick for Spotlight here could signal that it is indeed a strong contender, but do not count out arthouse favorites like Carol, Diary of a Teenage Girl and even Son of Saul (NYFCC may pick that as well, come to think of it). I'm going to stick with Spotlight, but this one will be interesting.

In acting, they also have shown a knack for not falling for category fraud as well, awarding Patricia Arquette their Best Actress plaque last year. For that reason, I expect them to go for Alicia Vikander's entire 2015 body of work, including Ex Machina, Testament of Youth and, of course, The Danish Girl. I also expect them to laud Michael Fassbender in lead and Rylance in supporting.

And with Vikander out of contention, Best Supporting Actress will be much more exciting, with Elizabeth Banks likely in the lead, but Kate Winslet also not out of the question, as is Kristen Stewart for Clouds of Sils Maria, if the LA critics really want to seem high-brow and mirror what the French did last year with her performance.

Enjoy Thanksgiving. After that, the going gets tough as we will have SAG and Golden Globe nominations drop in quick succession.