Weekend Wrap-Up
Halloween and Hollywood Devastate Box Office
By John Hamann
November 1, 2015
BoxOfficeProphets.com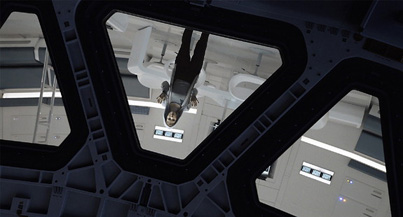 ---
We knew it was going to be bad for the box office due to Halloween falling on a Saturday, but that's not the only place the blame lies. Hollywood trotted out another batch of bad films, and no one attended.

Openers this Halloween weekend made it look like it was Oscar-launch weekend instead of the scariest weekend of the year. New films included Burnt with three-time Oscar nominee Bradley Cooper, Our Brand Is Crisis with Oscar winner Sandra Bullock, and Truth, the exposé on the 60 Minutes piece about George Bush's military service starring two-time Oscar winner Cate Blanchett and Oscar icon Robert Redford. The only horror film released this weekend - Scouts Guide to the Zombie Apocalypse - didn't even make the top ten. We are left with a weekend that rivals those sad, late August, early September weekends at the box office. Like last weekend, we all expected it to be bad, but not this bad. On the bright side, it creates a box office vacuum that will be filled shortly by James Bond and the Peanuts gang.

The number one film of the weekend, for the fourth time out of the last five weekends, is again The Martian. The Ridley Scott space feature gets a little more separation from Goosebumps, as it has another decent hold despite Halloween falling on Saturday, as it acts as Halloween counter-programming. The Martian earned another $11.4 million this frame and dropped 28% compared to last weekend. The Fox release has shown fantastic legs thanks to its A Cinemascore and fantastic reviews, and now looks to push its domestic gross up to $200 million. Currently, the film that cost $108 million has earned $182.8 million stateside and now has pushed the worldwide gross beyond $425 million. The massive run for The Martian is going to get pushed down next weekend, though, as the new James Bond flick and the Peanuts movie are going to dominate.

Second spot - for the second weekend in a row - goes to Goosebumps, Sony's youth-friendly Halloween movie. Goosebumps earned an additional $10.2 million this weekend, off a good-for-Halloween 34% compared to last weekend. The Friday number was excellent, down 23% compared to the previous Friday at $3.1 million, but then Goosebumps had to deal with Halloween on Saturday and the post-Halloween Sunday. Goosebumps cost $58 million to make, and by Sunday it was approaching that figure with $57.1 million. The Jack Black starrer could still finish with about $80 million stateside, so it will need close to $100 million overseas to see a profit. So far, the rollout has been slow overseas, with about $10 million prior to the weekend. The verdict on Goosebumps will be out for a while - it doesn't hit European theaters until January and February.

Like the top two, Bridge of Spies also holds the same rank it did last weekend, as it spends its third weekend in the bronze medal position. The Steven Spielberg film earned another $8.1 million this weekend, off 29%. With a reported budget of only $40 million, the Tom Hanks thriller is going to end up just fine, as it has a gross to date of $45.2 million, and should finish - depending on future legs versus some big films - with about $75 million. Like Goosebumps, the overseas rollout is occurring slowly, with a release in the United Kingdom coming in late November.

Moving up a spot from fifth the last two weekends, Hotel Transylvania 2 rises to fourth. The animated Adam Sandler flick earned another $5.8 million in its sixth weekend, falling 34%. Weekend six for the original Hotel Transylvania took place in early November, when it earned $4.4 million after it fell 53%. At that point in its run, the original had earned $137.5 million. The sequel has already outgrossed the entire original with $156 million in the domestic kitty so far. The original picked up $210 million overseas, and currently the sequel has $167.5 million, but it opened in China last Tuesday and debuts in few more markets this weekend.

That puts our first opener in fifth, and it's Burnt (which is the title of the movie, not the box office result). The Bradley Cooper cooking movie opened at 3,003 locations, and despite the large venue count, it has an opening weekend of only $5 million. For a film debuting on more than 3,000 screens, Burnt joins the top five worst openers ever, as the fifth worst is What's Your Number? with Anna Faris and Chris Evans, which debuted to $5.4 million from 3,002 screens in September 2011. The budget for the Weinstein release was luckily only $20 million, so if it can manage $15 million stateside and $40 million overseas, the producers will do okay. The problem it has is that it's 29% fresh at Rotten Tomatoes and earned a B- Cinemascore. This is another example of Oscar bait that failed to sell, because audiences caught the burning smell before buying a ticket.

Vin Diesel's The Last Witch Hunter falls to sixth. After debuting last weekend to $10.8 million, audiences abandoned Witch Hunter this frame. It earned only $4.8 million, off 56%. This one cost $70 million to make, but we hear that Lionsgate sold off foreign territories to reduce their financial risk. Good thing - it looks like Witch Hunter will top out with less than $30 million. So far, The Last Witch Hunter has rung up $18.6 million stateside, and about twice that overseas.

Seventh is Paranormal Activity: The Ghost Dimension. After debuting with a disappointing $8.1 million last weekend, Halloween does not help The Ghost Dimension. The sequel earned only $3.5 million in its second weekend and declined 57%. It $10 million to make and will only stay in theaters for 17 days before moving to VOD. As discussed last weekend - and the same will apply to Scouts Guide to the Zombie Apocalypse - both of these films will be long since dead at the box office by their 17th day, which makes the release strategy more of a money grab than a new release strategy. The Ghost Dimension has earned $13.6 million domestically and has about $38 million from overseas venues.

Way down in eighth is Our Brand is Crisis, the Sandra Bullock starrer with George Clooney in the producer's chair. This is a movie that looks great on paper, but the result is a disaster, resulting in the lowest opening gross in Sandra Bullock's career. Our Brand is Crisis earned only $3.4 million this weekend from 2,202 venues. While it doesn't join the biggest losers of all-time list like last weekend's Jem and the Holograms and Rock the Kasbah, it is in the top 40 worst openers of all time. Our Brand is Crisis came in at 33% fresh and earned the death knell Cinemascore of a B-. Made for $28 million, this is another flop that was likely imagined as an Oscar contender. Social media saves the day again.

Ninth is Crimson Peak, another of October's small disasters. This weekend, the Guillermo Del Toro flick earned only $3.1 million, off 45% compared to last weekend. After opening to $13.1 million a few weekends ago, this one has disappeared quickly. The $55 million film has earned $27.7 million stateside, and has a similar amount overseas.

Tenth is Steve Jobs, which receives the crushing blow this weekend. After going wide with an extremely disappointing $7.1 million last weekend, the wheels really fell off. Steve Jobs earned only $2.6 million and dropped 64%. That should put the fork in this one's Oscar hopes, despite being extremely well reviewed. Unless something odd happens, Steve Jobs is going to top out a little over $20 million and be a memory before you know it. So far, the Universal release has picked up $14.5 million.

Finishing outside of the top ten is Scouts Guide to the Zombie Apocalypse, which certainly did not get the Walking Dead types out. Out to only 1,509 venues, Scouts could only manage $1.8 million, which is barely enough for the participation badge. Poorly made and poorly marketed, Scouts Guide will be on VOD in two weeks, where it will find its limited audience.

Truth, the Robert Redford, Cate Blanchett drama about the George Bush 60 Minutes scandal that saw Dan Rather lose his job, bottomed out this weekend despite being out to 1,122 venues this weekend. It earned only $900,000 from those screens, giving it a brutal average of $803. Reviews weren't good enough (58% fresh) so despite the casting, this one was doomed to failure.

Last weekend's openers – the two that finished #4 and #5 on the worst openers of all-time list, are only worth mentioning for their continued failure. Rock the Kasbah could only muster $353,000, off 76% from last weekend's sad take. Jem and the Holograms did even worse, as it earned only $290,000, giving it a drop of 79%. While these aren't the biggest drops of all-time, they both land in the top 30 worst, with Jem and the Holograms in the top 10.

As expected, the total for the top 12 films hit the skids this weekend, but it's even worse than originally expected with Saturday being Halloween. The top 12 films could only find $62 million this weekend, an amount the opening of Spectre should easily overcome next weekend. A year ago, Halloween fell on a Friday, but the box office still managed to earn $80 million with Ouija on top and Nightcrawler debuting in second with $10 million. Next weekend will be the complete opposite of this frame. I expect Spectre to hit $80 million and would not be surprised if The Peanuts Movie did $45 million.