Weekend Forecast for October 30 - November 1, 2015
By Reagen Sulewski
October 30, 2015
BoxOfficeProphets.com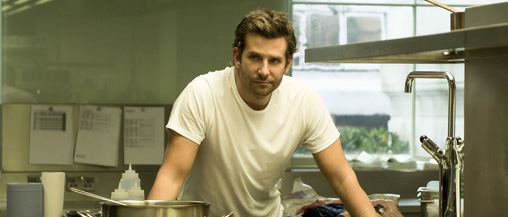 ---
Hollywood's terrible, horrible, very bad, no good October continues with a set of three wide releases, all of which have their own particular reason for impending failure. While this weekend's poor slate is in part because of a Saturday Halloween and the problems that brings, it's still a spectacularly dismal run.

Let's lead off with the star power of the week, for all the good it does – Sandra Bullock in Our Brand is Crisis. A fictionalized version of a documentary of the same name, it follows an campaign fixer team as it attempts to rescue a floundering candidate for the Bolivian presidency in 2002. Competing against a rival team of fixers, led by Billy Bob Thornton, Bullock maneuvers her candidate from position to position and op to op, leaving the country safe for... something, and then Bolivia turned into a paradise, right? (Hint: the candidate the movie revolves around no longer lives in Bolivia)

Lost in this is a particular reason for us to care, and I expect that campaign manager, aka the people who do the same job as Karl Rove and Mark Penn, is about as liked a profession as "paparazzo" or "telemarketer." To then make a movie about this and expect us to be all "rah rah" about bringing American-style politics to an unsuspecting developing country is a dodgy prospect at best, even if the candidate we're watching is the ostensible "good guy." It's basically an excuse to get Sandra Bullock in "likable" mode (which, did I mention the popularity thing? Right, I did) through the use of political satire, and isn't that a dodgy notion?

Basically, this is a film about unlikable people doing things you don't want to know about in a place you don't care about. I'm struggling to see the target audience here other than die hard Bullock fans, and even she's proven that they're not going to follow her everywhere. Don't forget that she sandwiched All About Steve in between The Proposal and The Blind Side. With not much in the way of positive reviews to help pull it along despite these conceptual flaws, I'm looking for a very poor opening weekend of around $7 million.

The culinary world has had films made about it before, but rarely has its seedier side been covered. Burnt aims to do that through a story about a former wunderkind chef (played by Bradley Cooper) who gets back into the London scene following a stint in rehab. Assembling his dream team of helpers, he attempts to have the world once again recognize his culinary genius. Annnnd that's about it. The redemption story is a popular one, and the notion of celebrity chefs has only taken greater hold since 2004 when Cooper played essentially this same role on TV in Kitchen Confidential, but it's far from mass-appeal stuff and offers little other than Cooper haranguing people who don't meet his character's standards of perfection. Good times, right?

As strong a run as Cooper has had in the last few years, there's nothing to say that it isn't just due to picking the right films at the right time. For all his American Snipers and Guardians of the Galaxys on his resume of late, there's also Aloha, Serena and The Place Beyond the Pines, showing that people are willing to flock to him – in good films. The Aloha example is particularly troubling since it shares some story elements – a "lovable" screwup and an attractive supporting cast (here Sienna Miller instead of Emma Stone). Burnt looks like a tired, cliche-ridden film about a fundamentally unlikeable guy, and marks this weekend's second titanic miscalculation, resulting in around $6 million for opening weekend.

And now we move from "I see why you thought that would work" to "what in the hell were you thinking?" with Scouts Guide to the Zombie Apocalypse, a horror comedy from the writer of the Paranormal Activity films along with the writers of College Road Trip. I presume they're using Terrence Howard's math here to get 1x1=2, because the mix appears to be toxic and insane. It's a kitchen sink approach to film-making and with a dime-store budget, delivering a result that looks pretty abhorrent to just about everyone with taste.

The basic plot is this: a trio of high school boy scouts (do they exist still?) discover during a hiking trip that the zombie apocalypse has finally broken out. Then, a whole bunch of sex and gore jokes happen, occasionally at the same time. A truly amateurish looking film, it's trying very hard to be Superbad and/or Zombieland, but lacks the edge or wit of either, and with an R rating has actually aged itself out of its target audience. While the Halloween release weekend seems like it might help, it's actually the worst one for horror films, with Oct 31st being given over to parties and trick or treating instead of theaters. On a release slate of only 1,500 venues or so, I'd look for just $3 million this weekend.

After one weekend out of first, The Martian recaptured the top spot last weekend thanks to the utter failure of everything last weekend. With a little under $16 million, it's reached the $170 million mark domestically, and should pull in another $10 million to win its fourth weekend out of five in release. You usually only see this kind of thing in September, but the extreme weakness of this month has led to this.

Goosebumps should be close behind – noting, as above, that its core audience is out getting candy this weekend, with around $90 million as a final target for this film. Bridge of Spies should pull in about $7 million for its third weekend, and should be aiming for about $60 million domestic, unless awards season gives it a push (an outside bet at best). It's one of the lower grossing movies in Spielberg's career, but that was expected at the outset. Lastly, we have The Last Witch Hunter, which will prove to be an accurate title. Starting with a little under $11 million, its bad word-of-mouth should see it fall to about $5 million this weekend, and maybe get it to $30 million domestic.