Weekend Wrap-Up for September 4-6, 2015
War Room, Compton Battle Continues over Labor Day Frame
By John Hamann
September 6, 2015
BoxOfficeProphets.com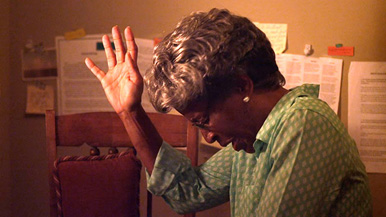 ---
It's Labor Day, so you are likely not reading a column about box office, as no one went to the movies this weekend. Really, there is nothing to see here, so go back to your knitting.

It is ugly out there this weekend, as the average gross in the top 12 is less than $5 million, and the number one film and the number 12 film are separated by a little more than $6 million. It's no secret that the Labor Day frame is the armpit of the moviegoing calendar. We only have to look to last year when Guardians of the Galaxy led the box office in its fourth frame with $10.4 million, and the top 12 earned only $51.5 million.

Studios gave up on this weekend a long time ago, and now use it to launch small product that doesn't need that much of a push stateside to find success. This weekend's new releases include Transporter Refueled, a film that will earn more in Europe than it will in America; A Walk In The Woods, a failed Oscar contender that gets shuffled out before the Oscar madness starts in a few weekends with Black Mass, Sicario, Pawn Sacrifice and Everest all launching on September 18th; and Un Gallo Con Muchos Huevos, a Mexican release from Pantelion. These films do not rely on U.S. audiences for success, so they are excellent filler over the slowest movie going weekend of the year.

Grosses are so low that there should not be a perceived number one film. They all do so poorly, there are no winners. War Room and Straight Outta Compton are duking it out again, much like last weekend when Compton won the race with $13.1 million, narrowly beating War Room's $11.4 million. This weekend, three-day estimates have War Room on top with $9.4 million and Straight Outta Compton in second with $8.9 million. It's important to note that this could all change tomorrow, as that estimate may change given War Room's propensity for bigger Sunday screenings. Last weekend, War Room was under-estimated ($11 million estimate/$11.4 million actual) and Compton was over-estimated ($13.24 million estimate/$13.1 million actual). Those amounts may seem small, but a $400,000 difference could be the difference between first and third.

TriStar's War Room is already profitable against its $3 million budget. It held magnificently in its second frame, bringing its domestic total up to $24.7 million. This has to be considered a large success for TriStar and Affirm Films (Courageous, Fire Proof), a company that has apparently found the right formula for attracting audiences to these faith-based films. They chose a smart weekend to release their film, as they knew even an opening around $10 million would get it into the news cycle (due to low overall grosses), and then would have a decent weekend in its second frame due to the Labor Day holiday. Faith-based releases don't shy away from the usual Hollywood rules around scheduling, as audiences will come out regardless of the release date. This one will likely make $30 million plus, providing a tidy profit for the filmmakers, because even marketing costs are less due to the Sunday sermon marketing strategy.

Straight Outta Compton is the devil to War Room's angel. Finishing either in the #1 or #2 spot since August 14th, Compton has also used the calendar configuration to its advantage. By opening when it did, Universal knew they were going to be number one for a while. They could also keep the large venue count (it is still in 3,142 venues in weekend four) and despite a low venue average, this one is still earning, despite a drop compared to last weekend at 33%. Compton cost only $28 million to make, and Universal knew it couldn't rely on grosses from countries like Japan to convert this into a success. With a domestic take so far of $147.8 million, Universal doesn't need to worry about those overseas grosses, as this one is going to be just fine on its own.

Finishing third is A Walk in the Woods, the Robert Redford/Nick Nolte dramedy that opened on Wednesday. This one is an Oscar reject, and opens this weekend, as upstart Broad Green Pictures likely thought this was one of the few weekends it actually had a chance to perform. Seeing the Friday-to-Sunday take of $8.4 million shows us that this was a good decision. A Walk in the Woods was made for only $8 million, and with this start, it should be able to get to the $25 million it needs stateside and may see $30 million if the grey hairs continue to attend. This may also play a little overseas given Redford's status as well as an appearance by Emma Thompson, which could really turn this into small pint success. Broad Green's next big release comes in the form of 99 Homes, which is so far well reviewed, and stars Andrew Garfield and Michael Shannon.

Mission: Impossible – Rogue Nation keeps marching forward, as the Tom Cruise thriller is the last of the big summer films in the top 10. Rogue Nation earned another $7.2 million, off a slim 12% compared to last weekend. This is its sixth weekend, and has dropped on average about 35% per weekend. This is Tom Cruise's second consecutive leggy hit after Edge of Tomorrow, and his fourth legs movies of his last six (Oblivion and Rock of Ages being the exceptions). Rogue opened to $55.5 million and has a domestic gross to date of $180.4 million, and should finish between $190 and $195 million. Overseas, Rogue Nation has pulled in more than $325 million and opens in China on September 8th.

Fifth goes to The Transporter Refueled. Distributor EuropaCorp didn't put a lot of awareness effort into the release, likely saving that push for its debut away from North America. This weekend, the Jason Statham-less sequel earned a sad $7.1 million, well off the $12.1 million that Transporter 3 opened to in 2008. It's important to note that the third Transporter grossed only $31.7 million stateside, but found a large $77 million overseas. That film was made for $30 million and made money. This one was made for less at $22 million (likely due to not having to pay Statham), but will be lucky to match that amount stateside. It has already earned $10 million overseas, so all should end up fine for Luc Besson's Europa.

No Escape is sixth this weekend, down sharply from its $8.8 million debut last weekend. The Owen Wilson action film earned $5.4 million in weekend two and fell 33% compared to the opening. Despite the low scores, No Escape will be a good pickup for The Weinstein Company, as this one cost the company only $5 million to distribute in North America, along with those dreaded marketing costs. With a gross to date of $18.4 million, and an expectation for a $25 million finish, this shouldn't end up as an ugly result for the distributor.

The rest of the top ten is ugly, as they all belong to the $4 million and under club. The Man From U.N.C.L.E. finishes seventh, as it has struggled since opening weekend. U.N.C.L.E. earned another $3.44 million, down 22% compared to last weekend. The $75 million Warner Bros. release has earned $39.4 million domestically, and has almost $50 million from overseas venues.

Un Gallo Con Muchos Huevos is eighth and is another foreign language success story, after some strong Indian titles were released earlier this summer. This is the first Mexican animated release to the United States, and it should be profitable given its $3.4 million opening here. Its Mexican debut was $3.4 million in US dollars, and it cost only $5.3 million to make.

Sinister 2 is ninth, and has certainly not found the same success the original did. The Focus horror flick took in $3.38 million this weekend – off 28% compared to last weekend – and has a gross to date of $23.7 million. Sinister 2 cost $10 million to make, so it will need some help overseas to get to profitability.

Inside Out rises from the dead to finish 10th, as Disney adds 2,200 screens back into the run. The move worked somewhat, as Inside Out earned $3.1 million – up 133% compared to last weekend, but still finishes with a venue average of $1,060. It is firmly entrenched as Pixar's second biggest film ever – behind only Toy Story 3 – with a domestic gross to date of $348.2 million, and a worldwide cume beyond $700 million.

Overall, grosses are low, but that is to be expected. The top 12 films earned only $64.3 million, which is actually a little better than last year when the 12 earned only $51.5 million. Next weekend, things may change, or have to change, as we at least get three releases with a pulse. M Night Shyamalan opens The Visit, a film that actually has some decent word-of-mouth. Screen Gems - always successful in early September - opens a thriller called The Perfect Guy. Finally, we also have another faith-based film in 90 Minutes in Heaven.