Friday Box Office Analysis
By Kim Hollis
September 5, 2015
BoxOfficeProphets.com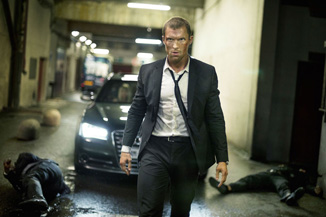 ---
Happy Labor Day Weekend, everyone! Apparently, very few people are celebrating by going out to the movies this weekend, as our biggest earner on Friday came in with just $2.4 million. Summer is definitely giving way to awards season, but we're experiencing that lull in between right now.

Our top film on Friday was (by the slightest of margins) The Transporter Refueled. A reboot of the franchise that previously starred Jason Statham, this newest version of the story managed $2.4 million to start the weekend, including $365,000 from Thursday night previews. Apparently having the guy who was replaced as Daario Naharis on Game of Thrones as your Transporter just doesn't do it. This amount throws under the worst performing of the Statham Transporter films, which was actually the original from way back in 2002. Considering ticket inflation, that's… not a great story to tell.

With regards to weekend prospects, the Labor Day Monday means that Sunday's box office will be a bit inflated. The three-day total for The Transporter Refueled should be right around $7 million, while the four-day holiday earnings should come in around $8.8 million. The studio, EuropaCorp, may estimate it at around $9 million. The film has already tallied $10 million from international playdates.

The other wide release this weekend is the Robert Redford/Nick Nolte flick A Walk in the Woods. Unapologetically targeting the senior citizen demographic, I'd say that the film did exactly what it was hoping to do, earning $2.2 million from that admittedly limited group. I say that it's a limited group because the 55+ group rarely runs out to see a movie in its opening weekend. They're much more likely to show up over the course of a film's run.

Like The Transporter Refueled, A Walk in the Woods is also distributed by an upstart. Broad Green Pictures only has a few limited releases on its resume so far, so this experiment with a larger-scale release is new territory for them. We can expect to see A Walk in the Woods take in $6.6 million from Friday-to-Sunday and $9 million if you look at the four-day Labor Day holiday.

There is one other new release in the top 10 for Friday, and it's a bit of a surprise as it was only playing in 395 locations. However, anyone who noticed the distributor of the project should have seen this coming. In the past Pantelion has been able to turn Spanish-language and Latino/Hispanic targeted films like Instructions Not Included, Spare Parts, and Casa de mi Padre into minor successes. This weekend, they're responsible for the animated Un Gallo con Muchos Huevos, a movie about a young rooster named Toto. It earned $885,000 from just 395 locations, and will wind up with probably $2.7 million for the weekend and perhaps $3.4 million for all of Labor Day.

Although The Transporter Refueled was the #1 film on Friday, it will be Straight Outta Compton and War Room to fight it out for the top spot. With a very slight lead for War Room, it's likely going to come out ahead by a million or so since it is holding its audience pretty well compared to other movies in the genre.