Weekend Forecast for July 17-19, 2015
By Reagen Sulewski
July 17, 2015
BoxOfficeProphets.com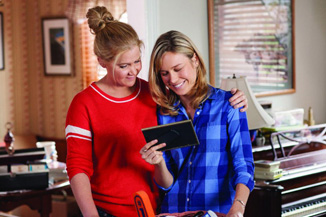 ---
In an occurrence we are expected to believe is a coincidence and not an intentional wry commentary, this week's new wide releases are Ant-Man and Trainwreck.

Phase Two of Marvel's Cinematic Universe comes to a close this weekend with the aforementioned diminutive super-hero film, an unlikely candidate to cap off six films that have brought in close to $5 billion so far, given that it appears to be pre-apologizing for itself. Then again, given how much it looks to be slavishly copying the guidebook for Iron Man, perhaps this is more appropriate than one would think.

Starting deep into the character's history, we're dealing with the Scott Lang version of the character (played by Paul Rudd, who gets co-writer credits), recruited by Hank Pym, discoverer of particles that are able to reduce objects by many times their size. In the way of everything in the Marvel universe, this gets weaponized, and in an attempt to assert control over his invention, Pym drafts Lang to be the new Ant-Man. Along with the title goes a suit that give incredible strength and power and telepathic control of insects, because why not.

Corey Stoll stars as Jeff Bridges as rival industrialist Darren Cross, who builds a similar technology based off Pym's discovery called Yellowjacket (always with the themes, you guys) with much more evil intent and cue the battles at tiny scales. The film does have one killer app in its rapid shifting perspective from human to ant scale, which allows for some playfulness, but also creates a difficulty in taking things seriously. Marvel and Disney have attempted to turn a weakness into a strength the best they can, and a clever marketing campaign has used small scale tie-ins to great effect, but it's still daring us not to take the movie seriously.

Despite appearing like a johnny-come-lately, Ant-Man was actually one of the first Marvel movies in the pipeline, announced at a Comic-con many ages ago with Edgar Wright as its director. A high-profile falling out between Wright and Rudd led to his replacement with Peyton Reed, a likely more pliable and suggestible guy with not as much, what do you call it... artistic vision. Thus, the film ends up being more of a showcase for Rudd than a truly unique film within the rapidly ossifying superhero genre.

Reviews are middle-of-the-road and call out the film's unoriginality, but with Marvel's relatively unbroken winning streak, and proof that they can market oddball concepts (Talking tree! Raccoon with a machine gun!), this will likely do much better than the bomb that it would seem headed for. It's been ages, relatively speaking, since a MCU film opened modestly (let's go back to the first Captain America and its $65 million start), but this definitely has the feel of "second tier" Marvel. Will this start the slide that we once had with things like Daredevil and Ghost Rider? It's too early to tell, really, but Ant-Man may end up as one of the more regrettable recent super hero films, at least financially. I'd expect an opening weekend of about $53 million. Such is the power of Marvel/Disney these days.

Comedy It Girl Amy Schumer gets her time in the limelight with Trainwreck, giving us the closest thing to a traditional big budget rom-com we've seen in ages (it's not very close, which tells you long it's been). World-bestriding comedy magnate Judd Apatow directs from Schumer's script about a commitment-phobe (herself) meeting what might turn out to be the actual person she could start settling down with, instead of passive-aggressively (and sometimes aggressive-aggressively) pushing away when they start to get too serious. That guy is a sports doctor (Bill Hader) she's profiling for a magazine, and conveniently leads to some all-star cameos like LeBron James (who card reads good as much as you'd expect).

It's tough to judge whether this falls into the category of being an Apatow movie or a Schumer movie, though neither really bodes well for giant box office (the notion of this being a Hader movie... well, let's just move on, shall we?). Apatow has worn out his welcome as a director somewhat, becoming synonymous with overlong indulgent comedy and hey, guess what, Trainwreck is over two hours long, why oh why. His last film, This is 40, managed only an $11 million opening, putting Apatow a long way from the days of Knocked Up and The 40-Year-Old Virgin. Schumer's more of a wildcard, and this is effectively her first film role of any consequence. It helps that her TV show has been a virtual going-viral factory. Comedy sketch show success doesn't generally translate to film success, but Schumer may be a possibly crossover actress and her sarcastic/sincere vibe is an easy sell. The media full court press is on, at any rate, and with solid reviews, this should find a home in the date movie market, with an opening weekend of around $21 million.

The weekend likely still belongs to the Minions, they of the remarkable $115 million opening weekend. Although kids films do still tend to have longer legs, especially in the summer, this large of a weekend throws things into doubt, and we're probably looking at a drop to around $67 million this weekend. That will still put it within a banana's length of $250 million after just two weekends, and with $450 million as a realistic possibility, it would dwarf the other Despicable Me movies to date.

Jurassic World may or may not have crossed $600 million by the time you read this, but will clearly blow past it it this weekend, becoming the third film to do so domestically. It's about to speed past $1.5 billion worldwide as well, the fourth film to do so and putting it in the worldwide lead for 2015, a surprisingly competitive race between it, Furious Seven and Avengers 2. I'd give it $11 million this frame.

Inside Out got hit a bit, maybe not really, by Minions. The Pixar film fell just behind Jurassic World but still is in striking distance of $300 million by the end of this weekend. It should earn about $11 million itself and has $350 million in its sights.

With a less optimistic future, Terminator: Genisys should fall to around $7 million this frame, and appears headed for just $85 million or so domestic, a fairly dismal failure that will require international support to create that trilogy they're planning.

Found-footage horror film The Gallows should fall to about $5 million for this weekend, and earn about $25 million domestic, still a huge profit, all things considered. Magic Mike XXL had a decent second weekend but its opening weekend set the story and it's probably looking at about $75 million overall.