Monday Morning Quarterback Part II
By BOP Staff
June 10, 2015
BoxOfficeProphets.com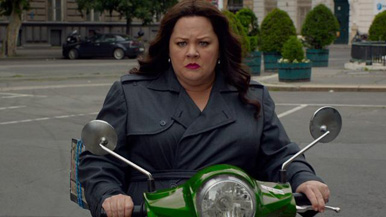 ---
Kim Hollis: Entourage, the feature film expansion of the HBO series, earned $10.3 million from Friday to Sunday and has accumulated $17.7 million since it opened on Wednesday. What do you think of this result?

Edwin Davies: Every year, there always seems to be one film that opens on a Wednesday to avoid being in direct competition with other films or to get some extra buzz behind it, and in the majority of cases it backfires, since the film burns off demand during the week and becomes something of a non-factor during the actual weekend. That pattern happened yet again with Entourage, which earned almost half of its total to date on Wednesday and Thursday. It was clearly a film that only fans would be particularly interested in, and the results so far reaffirm that notion.

Would opening on Friday have turned the film into a bigger hit? Probably not, but if the fans turned out in force on Friday the way they did on Wednesday and Thursday, it could have finished in the top three on that day and nabbed a few headlines, which might have attracted people who had previously been on the fence. It would still have had to overcome the fact that it's a film version of a TV show whose cultural moment peaked in 2008/2009, but which never attained the level of success of Sex and the City, the previous notable HBO show to make the jump from the small to the big screen. Nothing in the marketing for this film made a good case for why anyone who didn't know the show should care about the film version.

Felix Quinonez: I think it's a fine result. The show went off the air four years ago and it didn't exactly leave at the height of its popularity. I really don't think people were waiting anxiously for this and it performed about as well as could be expected.

Ryan Kyle: This is a fine result for a fairly inconsequential release that seems to only have been made as a favor to somebody. I feel as if it were released during January or February or Labor Day weekend, during slower times of the year, the result might be viewed more of a success. However, during the busy summer months, this seems like a flash in the pan that will be gone by next week. The Wednesday opening I don't think helped much at all outside of subtract from the weekend total, but this is a case of just trying to rake in as much cash as possible before the HBO premiere.

Kim Hollis: Honestly, I'm surprised it did this well. The show is well past its expiration date, both for actual episodes running and for people enjoying those episodes. I would never have believed that $17 million worth of people would watch it over five days.

Kim Hollis: Last summer was consistently bad with regards to box office. How concerned are you that most of the weekends have been consistently behind thus far in 2015?

Edwin Davies: I wouldn't be as concerned if the back-half of the summer had a steady supply of more-or-less guaranteed hits, but with a few exceptions like Mission: Impossible - Rogue Nation, Inside Out and Minions, there don't seem to be many that you can point to and say they will definitely be hits. Most of the franchise offerings like Terminator Genisys and Ant-Man have been indifferently received at best, while sequels like Magic Mike XXL and Ted 2, which on paper should make a lot of money, are follow-ups to films that seem like one-offs whose success would be hard to replicate. The best case scenario as far as I see it is for a lot of films to do reasonably well, rather than a situation where a handful of films break out to save the summer.

Felix Quinonez: I think summer is doing just fine. Next week we have Jurassic World which seems like a safe bet to be huge. And we have quite a few releases with the potential to be big hits. (MI5, Inside out, Ant Man, Ted 2, Magic Mike) If those movies fail then we should worry. But I think they all deserve the benefit of the doubt and I feel optimistic about them.

Ryan Kyle: The biggest hits of the summer opened before the season began (Furious 7, Avengers 2). There haven't been many colossal flops and everything seems to be making money. Every weekend throughout June and July there seems to be a big opening and Vacation, Straight Outta Compton, Pixels, and Paper Towns seem as if they could surprise in big ways. While this is not the biggest summer, 2015 is a banner year that goes to show that the box office is a 365 day business. With big grosses January through April and a strong fall season percolating after the obvious summer hits take the stage, this could be one of the biggest grossing years ever.

Jason Barney: I am not overly concerned. If anything the box office is going through a bit of a "take a breath" moment, as the start of 2015 was record setting. Comparing one summer to another is fine, and you can't argue with the numbers. However, American Sniper, Fast 7, Sponge Bob....those movies all contributed to the hottest start to a year....ever.

This does bring up a point which I have thought about a couple of times over the last couple of weeks. Some of the offerings over the last several weeks just don't have the "feel" to the regular summer offerings. Perhaps I am speaking from the perspective of a spoiled movie buff over the last decade....but even last summer....we had Godzilla, X-Men, Amazing Spiderman 2, and Maleficent. Those are huge movies with a lot of built in awareness. We have had Avengers this summer....and Mad Max, but I am not sure Mad Max is a top tier franchise (it might be now). Tomorrowland? A remake of Poltergeist? There was a discussion a while back where some studios were going to rein in costs a bit....put out less risky projects in favor of mid-level offerings. Perhaps we are seeing that now.

Kim Hollis: If the last summer's lagging box office was one of our top film industry stories of the year (and it was), I think we have to be concerned that this year is no better. We're not just seeing slight differences week-to-week, either. It's been quite significant. Without Avengers 2 to save the season (I refuse to call Furious 7 a summer movie), I think this discussion would be a lot more critical. We do have Jurassic World on the horizon along with a few other potential box office hits, but there are several that seem likely to disappoint. There are so many options where people can spend their entertainment dollars now that a film has to be truly special to break out in a big financial way. I think the idea that studios are putting out more mid-level offerings would make some sense, but then you look at the budgets for things like Mad Max and Tomorrowland and wonder if that's really true.