Weekend Forecast for May 22-24, 2015
By Reagen Sulewski
May 22, 2015
BoxOfficeProphets.com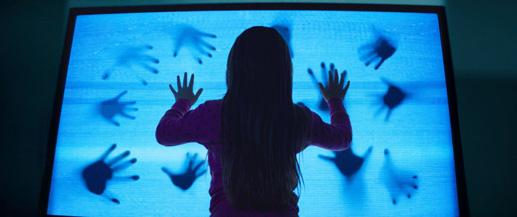 ---
A weekend that delivered on both critical and box office fronts is being followed by a Memorial Day weekend that may have neither. Although we're led this weekend by what was once one of the most anticipated movies of the summer, promise may not turn into reality, in a strange potential echo of the film itself.

Although not really part of the films based specifically on Disneyland rides, Tomorrowland does come from the same notion of recapitalizing on Disney's own intellectual property, sharing a name and an aesthetic with a portion of the Disneyland resort. Directed by Brad Bird, it's full of optimistic retro-futurism whiz-bangery of the kind that it's not hard to see the man behind The Iron Giant and The Incredibles championing.

A variation on the "chosen one" story, it stars George Clooney as a former wunderkind inventor who has been chased into seclusion. Into his private hideaway comes a new potential inventor in the form of Britt Daniel (perhaps most famous from Under the Dome), a teen girl troublemaker who discovers an entry way into a secret world from which the film gets its title. It's a world powered by ingenuity and imagination, and it's not hard at all to see why Disney bought into the concept. Working to uncover the secrets of this strange realm, Clooney and Daniels uncover a hope to save all of mankind from eventual doom. Plus, you know, jetpacks, so woo!

With a brilliant first trailer that played heavily with the currency of mystery and wonder, it quickly jumped to the top of a lot of people's most-wanted lists, particularly considering the resumes of all the principals. However, as we've reached the release date, that anticipation has waned as "meh" review after "meh" review has rolled in. While the film's ambition and vision has been almost universally praised, the storytelling has come under scrutiny, along with its sometimes overbearing tone. Hand in hand with that has come a seeming lack of confidence on Disney's part in the ads, drifting from that earlier tone into a flatter, Rocketeer-type family adventure angle that's made the film look remarkably less special.

The PG rating might cut both ways with this film, as it allows for a wider audience but may also turn off some adult audiences who could view it as bearing the dreaded Scarlet F – a Family Film, and therefore not for them. The action movie they were promised (or so they thought) is perhaps just a pumped up Spy Kids film. Comparisons to Clooney's career films are difficult to come by, as they are in general for this film, which is something relatively unique in the marketplace, which might buy it some goodwill. I'd look for an opening weekend of $44 million, or $53 million over the long weekend.

Decidedly not competing for the same audience is Poltergeist, the remake of the 1982 horror classic by Texas Chainsaw Massacre director Tobe Hooper (but wink wink nudge nudge directed by Spielberg) that freaked out a generation for snow on the TV (kids, ask your parents). The setup is the same – a young girl standing calmly in front of a malfunctioning TV when suddenly a hand reaches out to touch her. "They're here," she matter-of-factly states, before being abducted into nothingness. Turns out that the comfortable suburban development they live in was built on top of a burial ground, and it's positively infested with ghosts, and a particular type known as a poltergeist, angry and able to manifest people's greatest fears.

The original was a masterpiece of horror and played off plastic suburban angst amidst the wave of flight from urban environments. That element isn't quite present in society 30-plus years later as people have accepted suburban life as a fact of being, but a ripping horror yarn is always still appreciated. Indeed, some of the scares in the trailer seem inspired and go right for the back of the lizard brain.

Directed by Monster House (wonder how he got the job!) and City of Ember director Gil Kenan, but possibly more important, produced by Sam Raimi, it's a likely unnecessary sequel, but one at least in good creative hands. Sam Rockwell replaces Craig T. Nelson, with Rosemarie DeWitt taking over for Jobeth Williams as the parents, while the family's children are played by unknowns. This Poltergeist doesn't even seem ready to try to replicate the fundamental strangeness of Zelda Rubenstein's exorcist, instead going to Sam Harris as a more generic paranormal investigator. This kind of thing has been done frequently recently, including the Conjuring series, Insidious, and to expand our definition a little, films like Mama. In that respect, Poltergeist has lost its specialness, particularly as a remake. Reviews are slightly better than one would think, and this may perform solidly, with about $18 million over three days, and $25 over four.

Last weekend Pitch Perfect 2 shocked the world a little with a $69 million opening, more than besting the entire domestic run of the original film, as the whole world goes a capella crazy and makes Anna Kendrick a box office powerhouse. A general dissatisfaction with the film is in the air, however, and a strong drop-off seems likely. This was going to be front-loaded anyway, but poor word-of-mouth is just going to sink it further, to around $30 million this weekend.

If there's a chance for a film to hold up well from last weekend, it's Mad Max: Fury Road, which lost the battle with $45 million, but may win the war. Its completely gonzo take on the apocalypse and the society that might arise in the Australian desert as a result is being hailed as one of the greatest action films of all time by many, or at least the last decade or so. Did those reviews drive people out to the first weekend, eliminating that effect for the most part, or are there still people that needed to be won over? Its extreme style may make it a hard sell for many even with great word-of-mouth, and I hesitate to place too much on its chances for legs. I'd say $27 million is what we're looking for this weekend.

If a film can be said to have limped towards $400 million, The Avengers: Age of Ultron might be that, as it should hit that mark by the end of this weekend. A $19 million figure should get it there, as Marvel's latest magnum opus seems headed to a figure slightly south of $500 million domestic, even as its international total climbs prodigiously (though it still trails the $1.5 billion – ye gods – of Furious 7).