Weekend Box Office Forecast for May 15-17, 2015
By Tim Briody
May 15, 2015
BoxOfficeProphets.com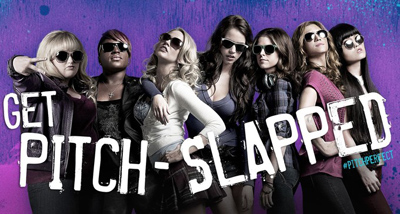 ---
It's fan service weekend at the multiplex as a couple of surprising sequels will end The Avengers reign at the top of the box office after just two weeks.

The early 80's Mad Max franchise is best known for launching the career of Mel Gibson and for inspiring an entire generation of filmmakers. Thirty years after Mad Max Beyond Thunderdome, we now have Mad Max: Fury Road.

Franchise director George Miller's plans for a fourth film had been in developmental hell for years and always had Mel Gibson attached well before his career imploded. After several stops and starts over the last 15 years, things finally moved forward with an official announcement in 2009. Tom Hardy was named as taking over the role of "Mad" Max Rockatansky in 2010, a year before he was cast as Bane in The Dark Knight Rises, so he's had a pretty good decade.

If you're too young to remember any of the previous films in the post-apocalyptic franchise, the best way I can describe the setting to you is Borderlands meets Fallout. Mad Max is probably the closest we're getting to a movie version of one of those video games. As for plot, there's nary an inch of it to be found in the trailers, but it's a desert wasteland, there's some crazy looking vehicles and costumes and a *lot* of stuff blows up so you can probably figure it out. Also along for the ride in supporting roles are Charlize Theron, Nicholas Hoult, Rosie Huntington-Whiteley and Hugh Keays-Byrne, in a throwback to the original Mad Max film.

In what is possibly the biggest upset of the year, Fury Road reviews are, for the lack of a better word, euphoric. It currently ranks 99% Fresh at Rotten Tomatoes, with virtually every aspect of the film receiving the highest praise. As of this writing, it's the best reviewed film of 2015. Early word of mouth from the Thursday evening showings is that they are not wrong.

While Fury Road is actually a sequel to Beyond Thunderdome and not a reboot, it pretty much needs to be treated as one (or an original property) when you look to the box office. In something that will be pretty fun to watch, the possibility does exist for Fury Road to outgross the three previous films combined in its opening weekend ($69.5 million), but that would be a ridiculous breakout. Max Max is probably not even going to win the weekend, but the absolutely rapturous reviews and word of mouth will carry it to a solid weekend with a good chance at a strong holdover over the Memorial Day holiday the following week. Look for a start of $48 million.

Sleeper hits at the box office are somewhat rare this day and age, but one of the more notable ones of the last few years was 2012's Pitch Perfect. While it was initially easy to dismiss as "Glee: The Movie," Pitch Perfect turned out to be much more charming, more entertaining and funnier than it had any right to be, surprising with a $5.1 million opening in just 335 theaters, then taking in $14 million in the following weekend after a wider expansion. It earned $65 million at the box office before finding a larger audience on DVD. The movie also spawned a million selling soundtrack, a top ten hit for Anna Kendrick and boosted the career of Rebel Wilson. So there's a lot at stake here with Pitch Perfect 2.

After winning Nationals at the end of the first movie, the Barden Bellas are riding high, but are then embarrassed by a Fat Amy wardrobe malfunction. To redeem themselves, this time they enter an international a cappella competition, where their main rival appears to be the German team. I am totally hoping for a Hasselhoff cameo.

Pitch Perfect 2 brings back everybody from the first film; besides Kendrick and Wilson, there's also Brittany Snow, Anna Camp, Adam DeVine (does anyone ever graduate from college in television or movies?), Skylar Astin and even the Greek chorus announce team of John Michael Higgins and Elizabeth Banks (who was the main producer of the first film and this time actually takes on directing duties).

Anticipation for Pitch Perfect 2, is at an, um, fever pitch with the target audience, and I'm reminded of The Fault In Our Stars from last year, which launched with $48 million opening weekend, and $26 million of that coming on *Friday.* Reviews for Pitch Perfect 2 are mostly positive, but not as strong as the first film, but they do not really apply here. I'm expecting a ridiculous Friday figure, but for Saturday and Sunday to make it a much closer race between this and Mad Max for the weekend title. The edge probably goes to Pitch Perfect 2, but it's certainly one of the more interesting box office weekends in a while (much like Fury Road, the stars would have to align perfectly, but it's possible for Pitch Perfect 2 to open to more than Pitch Perfect made in its entire run). I'm looking for a weekend of $51 million here.

Much like its opening weekend, Avengers: Age of Ultron settled for the second largest second weekend of all time, dropping nearly 60% to $77.7 million, crossing the $300 million mark in just ten days. While not matching the opening weekend of The Avengers made sense, the larger second weekend decline raised some eyebrows. While nobody in their right mind would say that there's anything wrong here and wholesale changes need to be made for the third Avengers installment, it's getting to the point with the tentpole releases that while sequels are good and all, things clearly are just less special the second time around and that there actually is a finite amount of audience and dollars available. At some point the pie can't expand, we just didn't know what that point was until now. Anyway, with some actual competition in theaters, I'd look for another 50% decline for Avengers, meaning a third weekend of $38.8 million. Which, for the record, would actually be the fifth largest of all time.

Finally, Reese Witherspoon and Sofia Vergara flopped last weekend with Hot Pursuit, earning a disappointing $13.9 million. That said, even with a 60% decline to $5.5 million, it'll be the only other film in theaters to earn more than $5 million. Now that we're back to having more than one film released a weekend, we can finally start clearing out some of the driftwood in the lower regions of the top ten.