Weekend Wrap-Up
Paul Blart Unfriended by Furious 7
By John Hamann
April 19, 2015
BoxOfficeProphets.com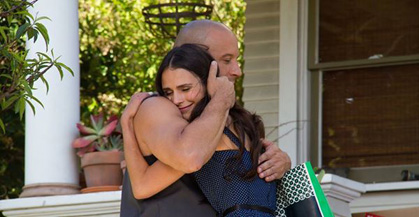 ---
Dumb comedy, tech-savvy horror, genius limited release sci-fi, nature documentary, Russian serial killer thriller and fact-based drama – there was something for everyone at theaters this weekend, but no matter what you threw at the screen, there was no stopping Furious 7.

Considering that the biggest release of the year (or possibly decade) opens in two weekends, there was certainly a number of new releases and venue movement at the box office this weekend. New films include Paul Blart: Mall Cop 2, a bad, unfunny movie with a bad title (how about Blart 2: Mall Warrior); Unfriended, the dirt cheap horror flick from Jason Blum that was likely earning a profit by Friday afternoon; Monkey Kingdom, another one of those Disneynature docs, although this time with Tina Fey narrating; True Story, the real life drama with Jonah Hill and James Franco; Child 44, the new Russian kidnapping drama with soon-to-be Mad Max Tom Hardy; the further expansion of Woman in Gold with Helen Mirren; and a small expansion of Ex-Machina, the new sci-fi flick from Alex Garfield. Despite all this movement two weekends before Avengers 2 hits, it's the April blockbuster Furious 7 that dominates again for the third straight weekend.

Furious 7's weekend box office is a little anti-climactic this weekend, as the Universal blockbuster hit the $1 billion worldwide mark on Friday, putting it in the top 20 worldwide films of all time and the top 12 foreign grosses of all-time after only two weeks of release. Furious 7 becomes Universal's first release to reach $1 billion, and it did it in a matter of days. Domestically, it continues to be number one at the box office, pushing aside all comers as it repeats for the third straight frame. On Friday, Furious 7 pulled in another $8.3 million, but was down 56% from the previous Friday, as audience saturation became a bigger factor for this release.

Over the weekend proper, Furious 7 pulled in another $29.1 million, off 51% compared to last weekend's haul of $59.6 million. Again, Universal is running out of people to show this to, and with a domestic tally so far of $294.4 million, I don't think they are worrying about weekend-to-weekend declines. Furious 7 should cross the$300 million mark on Thursday, its 21st day of release. Despite its size, the domestic total for Furious 7 is going to be relatively puny compared to the worldwide take. On its opening day in China, Furious 7 took in $63 million, easily setting a record.

The question now is where Furious 7 finishes. It looks like Furious 7 will pick up at least another $75 million or so domestically before all is said and done; however, that $75 million is a bit of a crazy guess as the effect of Avengers 2 on Furious 7 will be very interesting. That would bring its total up to the $375-$400 million area, putting it into the top 25 domestic earners ever. The worldwide total is much harder to nail down, given that it earned its billion so quickly. It needs another $121 million worldwide to join the top five worldwide films ever, and another $366 million to match the original Avengers. Ironically, just as it reaches the top tiers worldwide, it will drop a spot thanks to the impending juggernaut that is the Age of Ultron. Furious 7 is huge, but it will look relatively small in 10 days.

Finishing second is the enigma that is Paul Blart: Mall Cop 2. Whereas the original opened to $31.8 million, tracking had the sequel in the mid-teens, and the Thursday preview came in well behind the amount for the teen horror flick Unfriended. Reviews were of the rare 0% kind at RottenTomatoes, and they weren't just negative, they were nasty. I was expecting Paul Blart 2 to implode following a soft $400,000 Thursday preview amount, but it bounced back decently on Friday. On opening day, Paul Blart: Mall Cop 2 earned $7.4 million, only $1 million behind Furious 7 and a half million ahead of Unfriended. The original Blart had a first day total of $9.8 million, so we can see times have changed since in the six years since the original opened.

Over the rest of the weekend, Paul Blart 2 earned $24 million from 3,633 theaters for Sony, not terrible considering it cost $30 million to make. Despite all of the bad press for this Happy Madison release, it still draws an audience. I'm not sure if that's kids or what, but if it can get to $50 million and earn another $30 million overseas, Sony will likely earn money off of this filler release. It earned a B- Cinemascore, and while not great, it wasn't far off the original's B Cinemascore. That movie earned a fabulous opening-to-domestic-total multiplier of 4.6. That big multiplier took the original Blart to $146.3 million against a budget of $26 million. Can lightning strike twice? I don't think so, but it does have a free weekend in the next frame, and then becomes comedy counter-programming option against Avengers 2. Oddly enough, Kevin James will face off against himself next weekend, as he appears in the faith-based comedic drama Little Boy.

Unfriended is third, as Jason Blum finds another way to spend very little making a film and still turn it into a big opening weekend winner. This time around, the action takes place on computer monitors, and the film stars no one, which enabled the budget to be kept down to about $1 million. It earned $656,000 on Thursday night, and another $7.1 million on Friday, which set the stage for a decent weekend. Surprisingly 65% fresh at RottenTomatoes, Unfriended was able to turn in a weekend score of $16 million, which is the best score for horror in 2015 thus far. It managed to outdo the previous 2015 best, The Woman in Black 2: Angel of Death, which opened to $15 million. While Unfriended will likely not go down in history for its box office massiveness, it may go down as the originator of the cyber-horror style of filmmaking.

Fourth spot this weekend goes to Home, the colorful release from DreamWorks Animation. Home falls off steeply this weekend, maybe thanks to Paul Blart, as the Rihanna starrer picked up $10.3 million in its fourth weekend. That gives it a drop of 44%, a higher than expected plunge this weekend. The animated release with the $135 million budget finally matched the budget with its domestic gross, as it has now earned $142.6 million. Overseas, Home had hit $117 million before the weekend began, so it is still well off of where it needs to be globally ($400 million) in order to see a profit.

The Longest Ride earned $6.9 million, which means it fell 47% compared to last weekend. The Nicholas Sparks adaptation is certainly not going to follow a Notebook kind of trajectory. The Scott Eastwood film cost Fox $34 million to make, and has a gross so far of $23.5 million.

Sixth is Get Hard, the four-weekend-old comedy from Warner Bros. The $40 million comedy earned another $4.8 million this weekend, declining 41%. It has brought its domestic total up to $78.3 million, and should get to the $87 million earned by Will Ferrell's The Campaign.

Seventh is Disney's Monkey Kingdom, another of the company's nature documentaries. Results for these films have been waning over the last few years, and Monkey Kingdom is no different. It earned $4.7 million this weekend from 2,012 venues, similar to the $4.8 million earned by last year's Bears.

Eighth goes to Woman in Gold, which always seems to be expanding. With an additional 507 screens this weekend, the Helen Mirren starrer earned another $4.6 million but still fell 16% compared to last weekend. Made for $11 million, the Weinstein release has now picked up $15.9 million stateside, and is just getting started overseas.

Ninth is Insurgent, Lionsgate's sequel to Divergent. In weekend number five, the novel-turned-film earned another $4.2 million and was off 38% compared to last weekend. Insurgent has now fallen away from the pace set by the original, as after five weekends Divergent had earned $133.8 million, whereas the sequel has pulled in $120.6 million. The story is different overseas. Insurgent's foreign gross of $135.3 million is just about to outpace Divergent's overseas take of $137.8 million.

Tenth is Cinderella, which is beginning to shut down. Cinderella earned $3.9 million this weekend, falling 46%. The $95 million Cinderella experiment has paid off handsomely for Disney, as the domestic total has reached $186.3 million, and it has earned more than $270 million overseas.

Finishing outside the top ten are two smaller films that couldn't compete this weekend. True Story with Jonah Hill and James Franco opened at 831 screens, but only found $1.9 million. This is a rare miss for Brad Pitt's Plan B Productions. The other small release misfire this weekend is Child 44 with Tom Hardy. Lionsgate spent $50 million and it earned only $600,000.

Limited release Ex Machina had another strong weekend after debuting last weekend on four screens and garnering an almost $60,000 screen average. This weekend, it spends another weekend in limited release, this time on 39 screens, and pulls in average of $20,872. It goes wide next weekend, although the amount of screens is still to be determined.

Overall, the top 12 earned $111.9 million, so despite the presence of Furious 7, totals were down versus last year for the second consecutive weekend. A year ago, the top 12 pulled in $124.3 million leaving this year in the rear-view mirror. Next weekend is the pre-Avengers frame, and the openers include Age of Adaline with Blake Lively, the expansion of Ex-Machina, and Russell Crowe's The Water Diviner in limited release.