Weekend Box Office Forecast for March 20-22, 2015
By Tim Briody
March 20, 2015
BoxOfficeProphets.com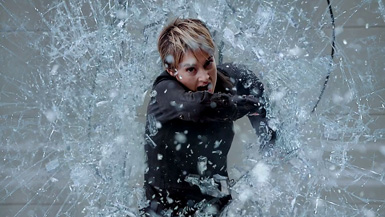 ---
Cinderella kicked the box office out of its late winter slumber last weekend, and now we have a high profile sequel that has some high expectations.

Insurgent (or officially, The Divergent Series: Insurgent) is the second book and now film in the series that started with last year's Divergent, about a futuristic society where everyone is divided up into various factions but then the whole system is thrown into disorder because one girl chooses to challenge it and nobody ever developed any contingency plan should this sort of thing happen.

You may not have realized it, but Divergent was one of the better box office stories of 2014, opening strong with $54.6 million and finishing with $150.9 million, and earning a little less than that overseas, all off an $85 million budget. While it's not much a shock to see the second film come exactly a year later, Lionsgate also announced that the final book, Allegiant, will be split into two movies, a suddenly questionable decision after what happened with Mockingjay Part 1. Audiences are catching wise to this obvious cash grab and will be less likely to pay for what's merely the road trip to the fireworks factory, especially when it comes to second tier material like the Divergent series. But that's a discussion for next time.

Shailene Woodley (who between Divergent and The Fault In Our Stars, had a very good 2014 at the box office) reprises her role as She Never Asked For This But She Is The Only One Who Can Save Us (h/t @DystopianYA), and Insurgent also returns all the major players from Divergent, including Theo James, Kate Winslet, Ashley Judd, Maggie Q and Jai Courtney and adds Octavia Spencer and Naomi Watts. You can't argue that they skimped on the casting budget.

Reviews are not kind, but Divergent was treated similarly by critics and it had a minimal effect on its box office performance. I'd expect Insurgent to mirror the opening weekend of Divergent; the film wasn't so great as to win over lots of new fans, but the existing fanbase ate it up and haven't had time to move beyond the series after just a year. I'm looking for a weekend of $55 million.

The Gunman is pretty much exactly what it says on the tin, there's a man (Sean Penn) and he's got a gun. He doesn't want to be the guy with the gun anymore, but someone says he has to and of course he listens otherwise it wouldn't be much of a movie. The Gunman also stars Idris Elba and Javier Bardem and is directed Pierre Morel, most well known for Taken, so while you have some impressive names, it's misfiring badly, drawing in worse reviews than Insurgent.

While the names are strong in the awards department, they're really not one to set the box office on fire. Last weekend's Run All Night showed that the Old Guy Action Hero genre is rapidly running out of steam and The Gunman is not going to be a reversal of fortune. A weekend of about $6 million is the best it can hope for.

Faith based films had a couple of big hits last year and Pure Flix Entertainment, the production company and distributor behind one of them (God's Not Dead) is looking to find another success with Do You Believe?

An ensemble drama, starring Mira Sorvino, Cybill Shepherd, Sean Astin, Alexa PenaVega, Ted McGinley and Lee Majors among others (and trust me, it gets weirder from there), Pure Flix is going with a targeted launch of over 1,300 theaters so don't be alarmed if this is the first you're hearing of this movie. God's Not Dead opened to $9.2 million on this weekend last year in just 780 theaters, so an upset of The Gunman could well be in the works this frame (how appropriate with the NCAA Tournament going on). I think they caught lightning in a bottle with God's Not Dead, so Do You Believe? will probably be a step back or two, but it's not quite going to be a Moms' Night Out. I like it for just over $7 million on the weekend.

Cinderella righted the ship for Hollywood last weekend with $67.8 million after the two previous weekend winners massively underperformed, as the live action fairy tale adaptation from Disney earned stellar reviews and brought out family audiences for the first time in several weeks. It should hold well but Insurgent has a pretty clear run to the weekend crown. A second weekend of $44.1 million is just fine.

The rest of the top ten is a bunch of driftwood that will be swept away soon, with nothing earning over $5 million.