Friday Box Office Analysis
By Tim Briody
February 28, 2014
BoxOfficeProphets.com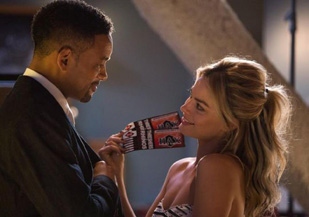 ---
Focus

Will Smith's latest comeback attempt lands with a shrug as Focus earns $6.4 million on Friday. That's good enough to win the weekend easily, but it's in for a disappointing weekend total. The thriller was expected to crack $20 million on the weekend and while it's still got a shot to do that, it would have to have a strong Saturday. I expect it to fall just short and have a weekend of $19.2 million.

The Lazarus Effect

Supernatural horror entry The Lazarus Effect earns $3.7 million on the weekend, and there's nothing that will bring this back to life. It's second place on Friday but Fifty Shades of Grey and Kingsman are likely to pass it when the weekend estimates are out. A weekend of $8.9 million is where it should end up.

Notable Holdovers

Fifty Shades of Grey continues to decline, down another 56% from last Friday to $3.5 million. Anyone waiting to experience this movie in a more, uh, "intimate" theater setting, now's your chance. Also look for the considerably leggier sleeper hit Kingsman to just beat it out for the weekend. Look for a weekend of $10.3 million.

The only notable Oscar effect on the box office comes from Still Alice, which adds a few hundred theaters after Julianne Moore's Best Actress win. It's up 11% from last Friday to $750,000, sending it to $10 million total. Give it a weekend of $2.4 million.