Top Chef Power Rankings
By Jason Lee
January 20, 2015
BoxOfficeProphets.com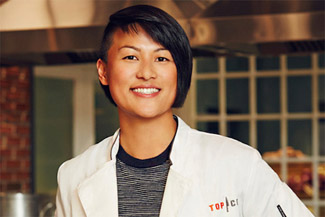 ---
1) Melissa

Melissa takes the top spot in this week's power rankings not because she's been the best chef over the past couple of weeks, but because she is the only chef right now who's guaranteed a shot at competing for the title of Top Chef. With three chefs left and two spots remaining, anything is possible. That's not true of Melissa. In my view, for this week, she's top dog.

2) Mei

Last week marked the third Elimination Challenge in a row where Mei has outperformed Greg. She's got the most momentum behind her, and thus, I believe she's got the best shot to secure one of the two remaining slots for the finale in Mexico.

3) Greg

I would be stunned - absolutely stunned - if Greg were to miss out on the finale. If last week had been an actual Elimination Challenge with an actual elimination, I believe Greg would have gone home. But like most of the Elimination Challenges where Greg has ended up on the bottom, he has an excuse - his sister's handling of her appetizer. Take that away this week and I believe Greg books his ticket to Mexico.

4) George

From the first chef out to vying for a spot in the finale, George has sought and obtained redemption. Can he take that last step and elbow his way into the finale? Though I wouldn't count him out - and we've seen stranger things before on Top Chef - he'll be the underdog against Mei and Greg.