The Twelve Days of Box Office: Day 12
By Tim Briody
BoxOfficeProphets.com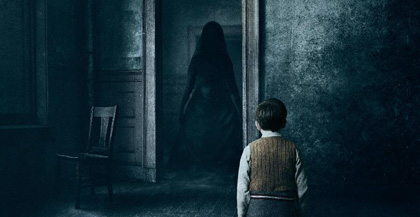 ---
The Hobbit: The Battle of the Five Armies

In the last hurrah for the 12 Days of Box Office, The Hobbit: The Battle of the Five Armies crosses the $200 million mark with an $8.4 million Friday, down 46% from last Friday. At this same point, An Unexpected Journey had $221.6 million, while The Desolation of Smaug stood at $190 million. The Hobbit finale will spend its third weekend at the top of the box office and is the undisputed winner of the holiday box office money train. How much more it has left in the tank at this point depends on what happens when the high tide is over. Look for it to win the first weekend of 2015 with $24.1 million.

The Woman in Black 2: Angel of Death

It's the biggest movie of 2015! Earning a surprisingly strong $7.8 million on Friday, The Woman in Black sequel starts off the first weekend of the new year by coming in ahead of many estimates. In February 2012 The Woman in Black started with $8.3 million and a $20.8 million weekend, a figure largely attributed to the presence of Daniel Radcliffe in one of his first post-Harry Potter roles. Unbroken and Into the Woods will likely surpass it for the weekend (they're less than $500,000 behind it on Friday), but it will still finish with a better than expected $18.4 million.

Elsewhere, the battle of Unbroken vs. Into the Woods is a draw on Friday, with each film taking in about $7.4 million. They are both down 40% from last Friday, but Into the Woods leads with a cumulative $79.5 million total to Unbroken's $76.8. Despite being polar opposite genres, both of these films will continue along the same path for the rest of their runs. Give each about $21 million for the weekend.

Everything else saw minimal drops (Night at the Museum down 20%, Annie down 24%, Hunger Games off 15%) to even small gains (The Imitation Game up 1% despite no change in screens, Big Hero 6 up 12%) from the day after Christmas as there's one more decent day of box office ahead before everyone prepares to return to work on Monday.