The Twelve Days of Box Office: Day Ten
By Kim Hollis
January 1, 2015
BoxOfficeProphets.com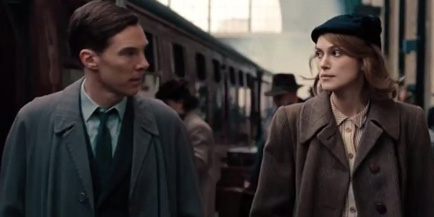 ---
If you've been reading The Twelve Days of Box Office for the past several years (or even just the past few days), you'll know that New Year's Eve is traditionally a dead zone for movie theaters. Much like Christmas Eve, because people have alternate plans for the holiday evening, movies are simply not usually in the plans. For that reason, all of the films that are enjoying the boon that the holiday provides see their box office numbers decline.

In the 2014 edition of New Year's Eve, however, a couple of films decided that holiday tradition is for suckers.

Unbroken, Angelina Jolie's directorial effort about triumphing against the odds, actually increased from its Tuesday total by 10%. Its New Year's Eve box office was $5.9 million, a number that put it within $100,000 of stealing the top spot from The Hobbit: The Battle of Five Armies. Although middling reviews and a lack of presence in awards to date would seem to indicate its chances at Oscar are diminished, the fact that Unbroken has now earned $62.5 million at the domestic box office is a strong number that will likely mean it is at least in consideration.

The other film that managed an increase from Tuesday to Wednesday is The Imitation Game, the Benedict Cumberbatch Oscar contender. The drama from The Weinstein Company increased a whopping 29% with absolutely no change in theaters. Keep in mind that we're working with smaller numbers in the case of this film, but it's still a mighty impressive performance.

Also noteworthy yesterday was the fact that Night at the Museum: Secret of the Tomb declined only 8% on its way to $4.9 million. For comparison's sake, that number is 79% higher than its Christmas Eve box office, though to be fair, Christmas Eve is certainly more of a "family" holiday than New Year's Eve. The third film in the Night in the Museum series has now chugged along to almost $70 million, a number that might have seemed unreachable after an initial weekend of just $17.1 million.

When we return tomorrow to discuss New Year's Day box office, we'll see increases across the board. At this point, it looks like Unbroken will be the story to track. Can it regain the #1 position before next weekend when Liam Neeson returns to theaters in Taken 3?