The Amazing Race 25 - Episode 7
By Kim Hollis and David Mumpower
December 1, 2014
BoxOfficeProphets.com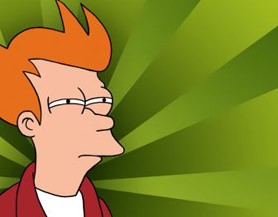 ---
Previously on The Amazing Race, the mother/daughter team of Shelley and Nici were eliminated from the race. And the regular recapper of this show happened to work in a Texas hospital right around the time Ebola became a thing in the United States.

We're down to six teams, but realistically, there are three teams that matter more than the others thus far. Misti & Jim apparently took their life inspiration from Steve Martin's character in Little Shop of Horrors. "You'll be a dentist – and a success!" Jim is by all accounts a super genius with a million dollar smile, and he has about three percent body fat to boot.

Any mention of Jim naturally leads to discussion of Kym & Alli, the cyclists who are gunning for him. Kym relishes the competition, because she is someone who believes that to be the best you have to beat the best, Ric Flair style. She and Alli are a refreshing team for The Amazing Race in that they complement each other and get along swimmingly. They have calmly excelled in winning two of the last three challenges, but they will be especially driven today because the dentists usurped them once again to take the top spot.

Perhaps the best-positioned team is the duo of Adam & Bethany. The Soul Surfers have finished in second place in three of the last for legs as the other two teams have expanded their rivalry. With no one paying close attention to them, Adam & Bethany have flown under the radar a bit, but there are only three teams remaining who have won at least one leg this season. They are one of them.

Also still around are the wrestlers, the sweet scientists and Tim and Te Jay. If any of them wins The Amazing Race, we'll be shocked. Then again, the Beekman Boys won, so anything is possible.

Today's leg begins in Morocco, where the dentists are first to depart at 9:44 p.m. They have an hour and 45 minute lead over the teams in second and third place, and over two hours on everyone else. Obviously, there will be bunching.

The destination is Palermo, Sicily, where they will need to proceed to Teatro di Verdura. Misti & Jim talk about how much fun they're having together, and the Soul Surfers echo that sentiment. Jim & Misti drive us crazy sometimes with their hyper-competitiveness, but they certainly make a great couple.

When Brooke & Robbie receive their instructions, they wonder where Sicily is. At least Robbie's not a bad guesser as he thinks it may be Italy. They're missing all the luxuries in life, like tanning and eyebrow threading and daily workouts. Robbie worries that he's lost half an ab.

At the airport, Kym & Alli call the dentists Team No-Fun, and indeed we do seem to have bunching for the most part. Some teams will be arriving in Sicily at 8 p.m., while others will be about 45 minutes behind them. As one player notes, sometimes that can make a huge difference, while other times it's nothing at all.

Even though the cyclists dislike the dentists, since they're on the first flight to arrive, they decide to stick together until they get to their initial destination. This is impressive, because feuding teams usually can't think about anything except their mutual dislike. They share a cab to the theater and it's a tenuous union but a mutually beneficial one.

The other four teams aren't far behind on the next plane, and all taxis are racing to their first destination. And as we speculated, bunching means that all six teams will be equal at the start of this leg as they can't do anything until the next morning at 6:30 a.m. There's now a ten minute gap between the dentists/cyclists and the wrestlers/candy scientists. There is another ten minutes between them and the Soul Surfers and Tim & Te Jay.

Jim & Misti and Kym and Alli continue to work together as they make their way to the next clue box, while Amy & Maya completely leave Robbie & Brooke behind. The final grouping of two is Bethany & Adam and Tim & Te Jay, and we don't like the chances of the latter if it comes down to any kind of competition.

The next clue takes the teams to a Roadblock, where they'll race go-karts up a mountain. They have to complete the course in a specified amount of time, and then have the opportunity to ride in a vintage race car with a professional driver.

Back to the other four teams and they're all struggling to find a taxi. Eventually, everyone is headed to the destination with the exception of the wrestlers, who bemoan their luck with cabs. It's 40 minutes before they can find one.

Jim and Kym have taken on the Roadblock for their teams, and they're having a blast going up the hill even if it's a bumpy ride. Maya follows for the sweet scientists alog with Adam and Te Jay. Jim tries to keep Kym from passing him, but she's hyper competitive and tries really hard to defeat him. In the end, they both race so hard that they have absolutely no problem completing the course in less than 4:07, so they're both headed back to their partners.

Maya is too slow on her first try with the cars, so she'll have to try again.

The Detour has a choice of Painters or Poser. "Painters" requires the teams to restore a fresco while lying on their backs atop a scaffold. Poser has them listening to a group of opera singers. They must identify each singer in order by their costume. Jim figures that if every team finishes the go-kart race on the first try, he'll have a 20-minute lead on them.

Brooke is thrilled to see that Maya didn't make the cut on her first try, and her competitive nature drives her straight to the front of the pack on the go-kart race. Adam's car stinks. Nonetheless, he's still able to keep Te Jay in his rearview mirror. All four teams are able to finish in the allotted time, so it's looking like we're going to have a competitive finish to the end today.

Both the dentists and the cyclists have chosen Painters, and the first thing they notice is how hot it is. Apparently, only four teams can paint, so it's a first come, first serve kind of deal. The candy scientists and surfers get on their way first, so the wrestlers just decide to go ahead and do the opera challenge. Tim & Te Jay follow as well, which means someone is going to be disappointed. Ultimately, Maya & Amy lose the footrace to the painting challenge, so they're forced to head over to the opera.

Robbie & Brooke have arrived at the opera, which they note will rely on memory. Brooke says that memorizing is actually a strong suit for Robbie, though for her it's not easy. They listen to the opera singers and realize that they understand absolutely nothing they're saying, which causes them some momentary panic. Once they arrive in the costume room, however, they understand that this challenge is exactly in their wheelhouse. All they have to do is remember the costumes in the order they saw them. As wrestlers/performers, costuming is part of their daily lives.

Jim & Misti think they've finished their painting first, but they get shut down. The same thing happens to the cyclists.

Back at opera, Maya & Amy have arrived. Brooke & Robbie went back for a second viewing and don't even need to stay to the end.

Over at the painting challenge, Jim & Misti have corrected their issues and have finished with the task. Kym & Alli aren't far behind them. They're directed to the Pitstop at the Villa Niscemi, a beautiful 18th century home. Once again, these two teams will be pushing each other to the finish.

Brooke & Robbie miss on their first effort with the costumes, but they're all right because Maya & Amy do as well. They decide to work together to finish the task and quickly figure out their mistakes.

The editing teases a race to first place, but it's pretty obvious what the outcome is going to be here. For the fourth time in seven legs this season, the dentists finish in the top spot. It's the 300th leg of the race, and as the winners of it Jim & Misti will win a trip to beautiful Ocho Rios, Jamaica. He's barely finished announcing the prize when the cyclists arrive. Jim makes sure to gloat about it in front of them.

Maya & Amy and Brooke & Robbie both get through the opera challenge, though Brooke & Robbie are freaking out because they allow the scientists to go ahead of them. They're worried about a race to the end.

The surfers finish their painting, leaving Tim & Te Jay bemoaning the fact that they fought so hard for the fourth spot in this challenge. They hustle out and we're now looking at a four-way sprint to the Pitstop. The wrestlers and the scientists arrive on the mat at the same time, which means we're left with traffic editing to the end of the episode. Obviously Bethany & Adam arrive next, which means that Tim & Te Jay are the last team to arrive…

But since it's a Kim & David episode recap, this will be a non-elimination. Tim & Te Jay are told that they will have to complete a Speed Bump on the next leg. They talk about how they're prepared to explode like TNT, but it's not too convincing. As much as they love The Amazing Race, they're not very good at it.