Weekend Wrap-Up
Dracula Has No Teeth Versus Gone Girl
By John Hamann
October 12, 2014
BoxOfficeProphets.com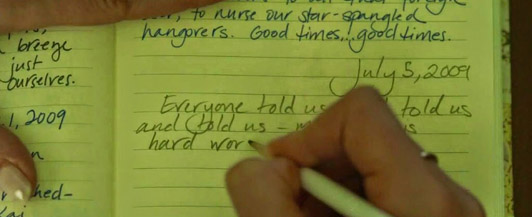 ---
You gotta love a good comeback story. For the second consecutive weekend, Gone Girl has lost on Friday, only to come back and capture the weekend. For comeback kid Ben Affleck, life really does imitate art.

Like last weekend against Annabelle, winning wasn't easy for Gone Girl, the David Fincher flick that has everyone talking. The R-rated thriller was up against four new wide releases this weekend and a couple of limited releases that packed a punch. Openers this weekend included Dracula Untold, the $70 million, effects-filled piece that was intended to launch a Monster Cinematic Universe; Alexander and the Terrible, Horrible, No Good, Very Bad Day, the family flick starring Steve Carrell and Mrs. Affleck, Jennifer Garner; The Judge, starring Robert Downey Jr. and Robert Duvall; and Addicted, a film I admit to knowing little about, but it looks like some sort of soft porn. Add to that some interesting new releases with Bill Murray's St. Vincent, Jeremy Renner's Kill the Messenger, and the faith-based documentary Meet the Mormons, and it was set to be a busy and interesting weekend at the box office.

Our number one film of the weekend is again Gone Girl, the highly effective thriller starring Ben Affleck and Rosamund Pike. After debuting last weekend to a very strong $37.5 million, the question this weekend was how it would hold versus a ton of new competition. The R-rated thriller pushed all comers aside and dominated the box office, earning an outstanding $26.8 million from 3,284 venues. That gives the Warner Bros. release a very small drop of only 29% compared to last weekend, and ticks another item off its Oscar nomination to-do list. Obviously, audiences are talking up Gone Girl, and as expected it is the water cooler movie de jour.

Made for $61 million, Gone Girl matched its production budget stateside by Saturday morning, and should continue to be a box office stalwart for many weekends to come. It has a domestic gross to date of $78.3 million, and had a strong start overseas last weekend, when it took in $25 million from only a handful of markets. Domestically, can Gone Girl earn more than Affleck's Argo did a few years ago? The jury is still out at this point, but if this trajectory holds, Gone Girl could earn $140 million versus Argo's $136 million.

Finishing second for Universal is Dracula Untold, a film the studio was hoping would be the Iron Man of their monster movies. It obviously wasn't, as the $70 million wannabe blockbuster settles for second this weekend. Poor reviews and a confused marketing strategy left this one wanting more. Dracula Untold got started on Thursday night, pulling in $1.3 million, an only okay figure for a big budget effects-filled origin story. Friday was reported at $8.9 million – ahead of Gone Girl – but once those Thursday amounts are removed, the Friday becomes $7.6 million, putting it about half a million behind Gone Girl. It continued to slip behind last weekend's winner as the frame went on, finishing the weekend with a somewhat unremarkable $23.5 million. It didn't flop by any means, but with a debut like this, Dracula isn't going to live forever.

Universal needed at least another $10 million out of Dracula Untold this weekend. Even if overseas audiences embrace Dracula and it matches what the film does stateside, the film is only going to finish with about $120 million, when it needs a worldwide finish closer to $200 million. Dracula opened in a handful of territories last weekend, earning a similar $21 million, so it will be interesting to see how it performs now that it's playing in North America. Critics did not fall under Dracula's spell. Dracula Untold has a fresh rating of only 26% from all critics, and a tiny 5% fresh rating from the "top critic" category. The good news is that audiences like it much more than critics, as it earned an A- Cinemascore, so there may be still some hope for overseas success.

That puts Alexander and the Terrible, Horrible, No Good, Very Bad Day into third this weekend, successfully ahead of both Annabelle and The Judge. The Disney release with the very long title did well considering the budget and what it was up against. The film, with Steve Carell and Jennifer Garner as the adult stars, earned $5.2 million on Friday and finished the frame with a very solid opening weekend of $19.1 million. With all of the noise in theaters, it can be tough to stand out. This start for Alexander has to be considered positive, given the film's reported budget of only $28 million. A film like this would need to do about $75 million worldwide to see a profit after production and marketing, a number this one should have no problem with, as it earned an A- Cinemascore, and was the best reviewed film of the weekend. It wasn't such a terrible, horrible, no good, very bad day after all.

Annabelle falls from second to fourth this weekend, and did okay given the size of its opening last weekend ($37.1 million), and the number of new films in the marketplace. Annabelle earned $16.4 million in its second frame, off an expected 56% compared to last weekend. Let's remember that even in its second weekend, it more than doubled its $6.5 million production budget. The Warner Bros. flick has now earned $62.2 million stateside and has already picked up $23.6 million overseas.

Robert Downey Jr. and The Judge has to settle for fifth, a rank the Iron Man star is simply not used to. Overpowered by Gone Girl, and not well reviewed enough to make it must-see, The Judge earned only $13.3 million this weekend, which isn't a completely terrible score considering the fact that the target audience doesn't rush out to see films and that it cost a moderate $50 million to make. The Warner Bros. film is only Downey's fourth film out of either the Iron Man suit or the Sherlock Holmes franchise since 2008, and certainly did not match the success of Due Date ($32.7 million debut) which opened in 2010.

Critically, The Judge failed to stack up against films like Gone Girl or Downey's slate of Marvel releases. The Judge is only 47% fresh at RottenTomatoes, his lowest score since Due Date, and this was no broad comedy with Zach Galifinakis. The good news for the film is that it did earn an A- Cinemascore, and The Judge is aimed at adults, so this shouldn't be a one weekend enterprise. This is the first film from Team Downey, the production house co-owned with his wife Susan and will likely end up being neither a hit nor a disaster. It will be interesting to see what they do next.

That puts The Equalizer down to sixth, as Denzel Washington gets equalized by all of this new product. Now in its third weekend, the thriller earned another $9.7 million, off a large 48% compared to the $18.8 million it earned last weekend. Still, the $55 million film is doing very well, as it has picked up $79.9 million stateside so far, along with another $40 million overseas.

Seventh is Addicted, the new Africa-American erotic drama from Lionsgate. Addicted earned $7.6 million from only 846 theaters, giving it a decent venue average of $8,983. The other thing hot about this one is cost versus gross, as Addicted cost only $3 million to make, so has already earned its production budget back. This is similar to Annabelle but on a smaller scale.

Eighth is The Maze Runner, which despite all the new films and a drop in rank from fifth last weekend to eighth this weekend, it still held well. In its fourth weekend, The Maze Runner earned another $7.5 million, off 36% compared to its take last weekend. The $34 million film has rampaged worldwide, as it has a domestic gross of $83.8 million and an overseas gross of $120 million, pushing it past the $200 million worldwide mark. The sequel to The Maze Runner is going to be huge.

The Boxtrolls end up having a terrible, horrible, no good, very bad day, as Alexander impedes its progress. In its third weekend, The Boxtrolls earned $6.7 million, down 44% from its $12 million gross last weekend. The $60 million Laika production is still holding its own, though, as it has earned $41 million domestically so far and is approaching the $30 million mark overseas, despite being out to only a few territories.

Finishing in 10th is Left Behind, Nic Cage's rapture flick that debuted to laughs and $6.3 million last weekend. This weekend, Left Behind earned $2.9 million, off 54% compared to last weekend. Made for $16 million, this one has earned $10.9 million, so the producers may need a loan from the Mormons, who we'll talk about next.

In 11th is Meet the Mormons, a documentary about… Mormons, I guess. It somehow earned $2.7 million from 317 screens, making someone rich.

In limited release, Jeremy Renner's Kill the Messenger got started this weekend on 374 screens, and picked up $939,000, giving it a tough venue average of $2,511. Opening at four theaters is Bill Murray's St. Vincent, which picked up a much more impressive venue average of $30,264.

Overall this weekend, the top 12 films at the box office earned $138 million, well beyond the $107 million that last year's top 12 pulled in when Gravity and Captain Phillips were on top. Next weekend should also be big at the box office, as Brad Pitt's Fury opens, along with The Best of Me, a Nicholas Sparks weeper, and The Book of Life, the new animated feature with Zoe Saldana and Channing Tatum.