They Shoot Oscar Prognosticators, Don't They?
The Toronto Film Festival Part I
By J. Don Birnam
September 16, 2014
BoxOfficeProphets.com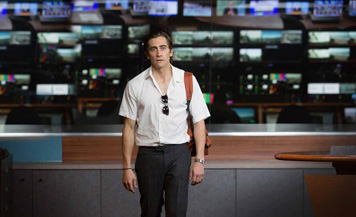 ---
The Toronto International Film Festival (TIFF), notable for its prescient North American premiere of movies like Slumdog Millionaire, The Hurt Locker, The King's Speech, and Argo, as per the consensus, had a down year. Foxcatcher (which made its North American debut last month at Telluride) predictably wowed audiences, and The Imitation Game (to be covered in a later column) won a deserving Audience's Choice Award (the highest award bestowed at TIFF). But there have been few revelations this year that have the city or the movie community truly abuzz, and few unexpected surprises, like Jennifer Aniston's critical acclaim for her work in the indie drama Cake (still without a distributor as of this writing).

But, certainly, mum is the word when it comes to the Best Picture race, as the world premieres of movies like The Judge (Robert Downey Jr. and Robert Duvall) and Shelter (actor Paul Bettany's first turn as a director) have done nothing to move the needle in either direction, and the audience award winner seems somewhat tepid coming out of Toronto compared to past winners like 12 Years A Slave.

None of this, of course, is necessarily the fault of the festival's selection committee. More likely it is a testament to the sad state of cinema in North America today that vehicles by lauded actors like Adrien Brody (American Heist, below) and Robert Duvall (The Judge), or acclaimed directors like Jason Reitman (Men Women and Children, for our next column), get icy receptions.

But, unsolicited advice to the TIFF planners: perhaps the weakness this year is also the inevitable result of trying to set yourself up for Oscar. It happened to the studios: time and time again studios try to replicate - mostly with disastrous results - the success of a particular movie with the Academy Awards. Long forgotten movies like Pay It Forward, Australia, and Amelia are but three names that come to mind as movies that were clearly groomed for Oscar glory and turned into epic financial disasters.

Perhaps it was inevitable that the same fate would befall the film festivals if they tried to chase Oscar. So Toronto has to ponder the fact that as the popularity of their fête has grown, they've become more savvy at pre-selecting movies that would eventually become popular with those 6,000 old rascals in the Academy. The temptation to ride that wave could become too strong to ignore - even as the consequences for the festival would be unexpected and unwelcome.

Listen, I don't work at the Toronto International Film Festival, and I do not know for a fact that they are trying to preselect Oscar movies. But how about this: 1) The three main North American festivals, Telluride, Toronto, and New York, are openly competing for dates and big name movie premieres; and 2) in promoting their Audience Choice Awards, TIFF promoters use The King's Speech and Slumdog Millionaire as examples of why people should vote and specifically state on their website that individual votes are important because past TIFF winners include "10 Best Picture, Foreign Language, or Documentary Winners at the Academy Awards." This all betrays the ugly truth that, wring their hands as they may about the Academy Awards, people across the movie world (or, at the very least, across North America) know quite well that Oscar popularity is still significant, artistically and financially. The Oscars are still relevant, and they will be as long as we pander to them.

So, with my first rant of the season about the interaction between awards and movies out of the way, let's talk briefly about the movies I saw at TIFF this year.

American Heist

The first screening I attended was also the least memorable. American Heist tells the story of two brothers caught mostly unwittingly in a scheme to rob a bank in New Orleans. Hayden Christensen and Adrien Brody play the leads, and their performances are fine as far as they go, but the script is trite, predictable, and at times asinine. The relationship between the brothers is supposed to be complex and emotional, but it is instead unbelievable, contrived, and downright moronic.

To make matters worse, the film is sloppy all over the place. In a key scene, the camera turns to a shot of New Orleans under heavy rain as a bus drives away. All of the people in the background - on the streets - meanwhile, walk around normally, without umbrellas or urgency, as if nothing were happening.

The movie also opens with a tried and true scene: something scary happens, gunshots are fired, the viewer doesn't know what happened, and the movie cuts to a "one day earlier" shot. Fine. Except…the movie then has two days of action before returning to the key scene. And, actually, strike that - the scene is not key at all - it's not a significant point in the plot in any way, and is forgotten immediately after it happens.

The second half of the movie, the action part, is a slight improvement, as the filmmakers do a passable job of stringing together fast-paced action sequences with car chases and shooting scenes. But, by then, the robbery seems almost like an afterthought, buried in a mess of eye-rolling lines, flat characters, corny relationships, and even repetitive conversations.

Trying to bend in elements of Aronofsky, Scorsese, and De Palma, the filmmaker instead ends up with alphabet soup goo - a sloppy pastiche of nothings simply does not add up to something for this movie. You have seen at least a dozen versions of this movie before, and they were all infinitely better.

The movie picked up a distributor at TIFF - don't ask me why - but thankfully there is no release date yet for the United States. Avoid it at all costs - this isn't even worth watching on Netflix.

This Is Where I Leave You

The ensemble dramedy starring, amongst others, Jason Bateman, Tina Fey, and Jane Fonda, was an entertaining, sentimental, and at times touching story about a superficially dysfunctional but in reality loving family as they are reunited following the death of their patriarch. But this family is less August: Osage County and more The Family Stone.

My understanding is that the distributors decided for a TIFF prerelease to see if it would garner any awards attention. It rightly did not. But the movie is still fine as it goes. The script contains the right blend of sardonic and light-witted humor with drama and seriousness. Some moments are truly hilarious, even if some of the plot twists and turns are by now expected of these romantic family dramedies. As light-hearted as it is witty, one has come to expect solid performances and assured laughs from the likes of Fey and Adam Driver, who also stars in the movie.

The movie is, to be fair, perhaps not the best entry into a film festival like TIFF - yet another glaring example of how the festival is trying too hard to appeal to mass audiences, draw red carpet premieres, and offer fodder to the paparazzi. But it is a good movie to see in theaters on a lazy Saturday afternoon.

This Is Where I Leave You will be released on Friday September 19th in the United States, and is a good date movie or a perfect fit for someone looking for lighthearted yet thoughtful content.

Shelter

I was also able to attend the world premiere of Shelter, Actor-turned-director Paul Bettany's first feature length film, starring his wife Jennifer Connelly and a stupendous Anthony Mackie (who has had bit roles in Captain America and The Hurt Locker).

The movie tells the story of two homeless individuals roaming the streets of New York. It describes the bonds they forge and how those ties help them persevere over the adversities they face. The director explained before the screening that the movie was about homelessness and intended to raise awareness to the problem, inspired by the filmmaker's concern over the fate of two homeless individuals who lived outside his apartment but disappeared in the wake of the Hurricane Sandy evacuations of New York City.

It's a valiant and admirable gesture from Bettany, but one that falls well short of achieving its intended objective. Shelter has many good elements. It is an honest, all out first effort, and features Connelly in one of her best performances as a homeless drug addict (although, like the other movies in today's column, you have seen this one before - it's called Requiem for a Dream). But the story line suffers tremendously from Bettany's attempts (as the screenwriter) too fit much contemplation into so little a space. He casts too wide a net - at times exploring themes of god and faith, the loss of children, and even terrorism - and ends up with few fish to show for it.

Shelter, then, is not really about homelessness any more than, say, Gravity is about spacesuits. Yeah, the characters are homeless, and that of course matters and pushes their stories forward, but the movie makes no serious attempt to explore the issue on any systematic basis. Perhaps I am being unfair to it, but I judge it only by the bar that Bettany himself set before the screening started.

Nonetheless, I would recommend the movie if only for Connelly's brave performance - the graphic and humiliating stuff that happens to her throughout the movie is too racy to print (and perhaps a gratuitous and obvious play for another Academy Award). But it is stunning to see a known actress go to those depths even if the ulterior motives are as sprayed across your face as the substances that end up on Connelly's character.

Shelter does not have a release date for the United States yet.

Nightcrawler

One of my favorite films of the festival was the Jake Gyllenhaal story about a creepy dude who goes around following police officers to make amateur videos he sells to the cops. It's also one of the most likely to get significant awards attention, at the very least for the leading actor.

Continuing on with the theme of TIFF - movies that you have seen many times before in different packages - this movie is an updated version of Paddy Chayefsky's Network, a scathing critique of media with a focus on television. But, unlike some of the others, Nightcrawler is a welcome update, with a twist in Gyllenhaal's character, over the Oscar winning role. Here, the target of this film's satire is local news over huge network conglomerates, and our collective cultural infatuation with bloody news coverage, and there is a creepy central character that is more of a criminal to Howard Beale's nut job.

But at the center of action is Jake Gyllenhaal's lead role. To portray the obsessive filmmaker, Jake had to lose over 30 pounds and allow himself to look ghastly and frightening throughout the film. Add Gyllenhaal's strong delivery of mostly insane and even ridiculous statements about his career aspirations and the things he's willing to do to achieve, and what you have is a memorable and at times haunting picture with lots to say about the state of the news today. Gyllenhaal nails the personality of the antisocial loner to a tee, and is solidly in the conversation for one of the five Best Actor slots (although the field is a bit crowded at the moment).

Gyllenhaal is supported by a strong Rene Russo, who plays the sleazy TV executive with a dying career, looking for smut to up her ratings. Her behind-the-scenes manipulation of the news anchors into frightening people with the coverage of news stories that Gyllenhaal's character breaks seems spot on.

And, of course, there is the Chayefsky-ian not-so-subtle point: by becoming obsessed with ratings and not with simply telling the news, the networks in one way or another either become the news (as in Network) or manipulate and create the news (as in Nightcrawler). Nightcrawler is, in essence, a much simpler yet darker version of the 1976 classic. The character development is not as profound, but the action is much faster paced and occurs mostly at night. It is also much gorier.

I doubt this movie has a chance at landing a Best Picture nod (it could in a weak field), but it's worth watching for Gyllenhaal's performance alone. Nightcrawler opens in the United States on October 31st.