Weekend Wrap-Up
Ugly Fails to Describe the Post-Labor Day Box Office
By John Hamann
September 7, 2014
BoxOfficeProphets.com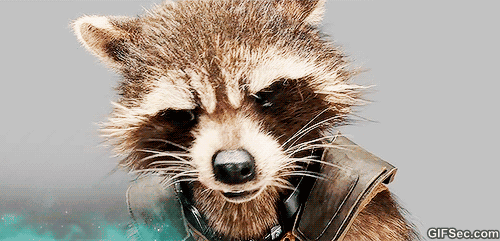 ---
How low can the box office go? I think we have just found out, as the top 12 films at the box office earned only $51.9 million this weekend. Thank goodness the NFL is back.

With studios steering extremely clear of the Labor Day weekend and the black hole weekend that follows, moviegoing grinds to a halt, and we are left with a very similar top 12 grouping that has been in place for the last few weekends. The only new release this weekend, The Identical, only reinforces the point about not opening films over the first two weekends of September. It flopped badly, as not even the faith-based audience it caters to came out to see it this weekend. We are left with one of the slowest moviegoing weekend in years, with the top 12 films barely mustering $50 million in combined sales. Averaged out, that's $4.2 million per picture, and at that rate, one might think it's cheaper to close theaters that to leave them open. There is simply no audience coming out this weekend.

That means that once again, for the third weekend in a row and fourth in its six-weekend run, Guardians of the Galaxy is our number one film. While all those number ones look good on paper, this is a post-stat holiday weekend, which means that scores tumble compared to the previous weekend. The Labor Day Sunday acts more like a Saturday, and therefore this weekend suffers even more. That means that Guardians, which earned $17.1 million over three days last weekend, dropped 41% this weekend, leaving the Marvel film with a weekend take of only $10.2 million.

For Guardians of the Galaxy, the result may not be newsworthy, but it does keep the Marvel product at the top of the heap for another weekend and will only work to further cement this name and these characters into North America's consciousness. These "wins" will help to push the sequel forward and assist the Marvel brand. Marvel now has had seven number one weekends this year between Captain America 2 and Guardians of the Galaxy. It also pushes the Guardians total closer to $300 million, as the picture has now pulled in $294.6 million on the domestic front, It should cross the $300 million mark somewhere over the next week. Its current take is $292 million, and it debuts in Japan next weekend and in China on October 10th. With these two big markets remaining, Guardians could still pad its overseas take by $100 million plus, especially if it does Winter Soldier type business.

Despite trailing early in the weekend, Teenage Mutant Ninja Turtles still holds on to second place. The Paramount/Nickelodeon release earned another $6.5 million, dropping 46% from its $11.9 million gross last weekend. Ninja Turtles, with its $125 million budget, has now earned $174.6 million at the domestic box office and has pulled in $112 million overseas.

If I Stay, which continues to hold at number three, earned $5.8 million this weekend, falling 38%. Warner Bros. made a smart move releasing If I Stay over the August 22nd weekend, as it has managed to earn $39.7 million since opening, as it wasn't tossed after its opening frame. The small, $11 million film could finish with as much as $50 million at the domestic box office, and additionally earn a few dollars overseas. For studios, the positive side to the lack of choice at movie theaters is that these sub-par releases tend to tread water for a few weekends, much like The Butler and We're the Millers did last year.

Let's Be Cops actually rises a spot from last weekend's number five finish to number four this weekend – giving it its fourth weekend as a top five film. The Luke Greenfield film earned another $5.4 million this weekend, off 35% from the $8.3 million Labor day take. This one cost Fox and partners only $17 million to make and has grossed $66.6 million stateside, and another $10 million overseas.

Our number five film this weekend is The November Man, the Pierce Brosnan release that has him returning to Bond territory, without the magnetic name. After debuting to $7.9 million last weekend, The November Man tumbled like the rest, earning $4.2 million and falling 47%. This is another cheaply made late August/early September release, with a budget of $15 million. Relativity picked up the North American rights for $3 million, so it should do okay, given that it has a domestic gross so far of $17.9 million. The November Man has a cast that should play overseas (Brosnan, Olga Kurylenko) this one should make out okay for the seven companies associated with making it.

Sixth is last weekend's new horror release As Above, So Below, which debuted to a muted $8.6 million over three days. This weekend, the expected happened. The box office numbers plunged, with the Universal release earning only $3.7 million in weekend two. That gives As Above So Below a second weekend drop of 56%, fairly normal for a horror title. This was an extremely low risk release for the partnership between Legendary and Universal, as it cost only $5 million (or less) to produce. As Above has a domestic total of $15.6 million and has earned $2 million in the United Kingdom and France.

Seventh is When the Game Stands Tall, the faith-based football movie that doubled the score of the faith-based The Identical, despite being in its third weekend. When the Game Stands Tall earned $3.7 million and dropped 39%. The $15 million Affirm release (Sony) has now earned $23.5 million.

The Giver is eighth in its fourth weekend of release. Another young adult book adaptation, The Giver earned $3.6 million this weekend but has turned a low, $12.3 million opening into success. This one cost $25 million to make and has pulled in $37.8 million domestically, along with another $6 million overseas.

Low gross success is also apparent in The Hundred Foot Journey, as it spends its third consecutive weekend in ninth spot. The Helen Mirren release earned another $3.2 million to bring its domestic total up to $45.7 million. The Hundred Foot Journey was made for $22 million and will also find success overseas, so the Oprah Winfrey/Steven Spielberg production should see a healthy profit.

Lucy is tenth this weekend, earning $2 million. Its $121.2 million domestic total is certainly impressive, but this one has wowed overseas. Lucy has pulled in $35 million from France alone, and had a $151.6 million overseas total heading into the weekend. That equals a worldwide gross of almost $275 million, all against a budget of only $40 million.

Finishing outside of the top ten is The Identical, this weekend's failure at the box office. Faith-based and looking like it has something to do with Elvis, The Identical earned only $1.9 million from 1,956 venues, giving it an average of $977. Given the number of venues this film received, this is one of the bigger flops of all time. Still, the pain will be subdued, as it cost only $15 million to make.

Overall, the box office is simply ghastly. The top 12 films this weekend earned only $51.9 million, which puts the weekend near the bottom of the last decade. The post-Labor Day weekend is the armpit of the moviegoing year, and it joins other post-Labor Days as one of the worst ever. In 2012, the post-Labor Day top 12 earned $51.9 million; in 2008, $50.3 million; in 2006, $54 million; and in 2003, $50.5 million. The lowest top 12 was not a post-Labor Day frame; it came in the wake of 9/11, when the top 12 earned $43.5 million on the September 21st - 23rd weekend.

The good news is that the pain of moving from the summer season to the fall season is almost complete. Next week brings two new releases – Dolphin Tale 2 and No Good Deed – so while Guardians of the Galaxy's reign will be over, we will at least be able to push some stale product out of the top ten. The following weekend brings four new wide releases, so this will all be a bad memory in a couple of weeks.