Friday Box Office Analysis
By Kim Hollis
August 30, 2014
BoxOfficeProphets.com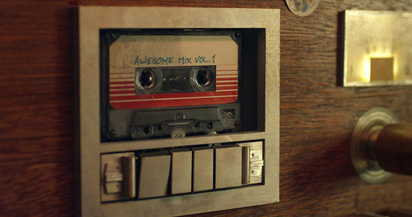 ---
With the arrival of Labor Day weekend, the summer box office season ends not with a bang but a whimper.

Surprise second place finisher As Above, So Below follows in a proud tradition of mediocre Labor Day horror releases. Remember The Possession? Shark Night 3-D? Anacondas: The Hunt for the Blood Orchid? Anyone? As Above, So Below will join this group of forgettable flicks as it debuted with $3.2 million on Friday. With only 30% of critics at Rotten Tomatoes finding something to like and a C- Cinemascore, word-of-mouth is not going to carry it through the weekend. A three-day total of $8.5 million is likely, which is probably not bad considering that the film's premise is the kind of thing you can see free on any SyFy or A&E ghost hunters show.

After debuting on Wednesday and Thursday with just $1.7 million, Pierce Brosnan's The November Man earned a sad $2.2 million on Friday. An attempt by the former Bond to return to the spy genre, the only good news for this movie is that it skews somewhat older, which means it will hold up better over the weekend than As Above, So Below. It's looking at a Friday-to-Sunday total of $6 million. Even with the older demographic, there's going to be a perception that it's a bomb. In the social media era, that's a damaging problem that is all but impossible to overcome.

That means that Guardians of the Galaxy will once again be our #1 film of the weekend. With a $3.8 million finish on Friday, the new box office champion of 2014 will earn $14 million for the three-day portion of the weekend. The big news, of course, is that it has now passed both Captain America: The Winter Soldier and The LEGO Movie to become the #1 film at the domestic box office for 2014. It's Marvel's world. We're all just living in it.

A quick review of last weekend's releases tells us that If I Stay, the weeper featuring Chloe Grace Moretz, should earn around $8 million for the weekend, while When the Game Stands Tall is looking at a total around $5 million. After a disastrous start, things continue to look grim for Sin City: A Dame to Kill For. Its mere $610,000 yesterday placed it outside the top ten and is a massive decline of 77% from its opening Friday frame. We've had some bombs this year, but it's hard to say that any of them have been worse than this one.