Weekend Forecast for August 29-September 1, 2014
By Reagen Sulewski
August 28, 2014
BoxOfficeProphets.com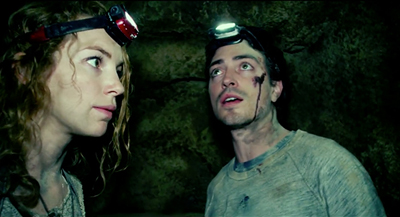 ---
Was it good for you? If "it" is the summer movie season, and "you" are a major Hollywood studio, the odds are that the answer to that is a resounding "No." As we officially exit that season and enter fall, it's the last chance for box office glory for a while, but as is typical, Labor Day weekend lives up to its billing as the weekend studios would really rather forget about.

If the weekend's terrible for films, why not get a jump start on it? That seems to be the theory behind the Wednesday release of The November Man, a Bourne-like international thriller based on a Bill Granger novel. It stars Pierce Brosnan as an aging (does he play any role without this adjective tacked on now?) CIA agent pulled in for the mythical One Last Job, to protect a Russian double agent who holds the key to bringing down the next President of Russia. This brings him into conflict with his former protege (played by the Australian Paul Walker, Luke Bracey), working for a separate branch of the agency that clearly has a different mission statement. Which side are the good guys; which side are the bad guys? Who cares? Let's shoot at each other.

Directed by Roger Donaldson (he of the sublime Thirteen Days and the... less so The Recruit) and also starring Olga Kurylenko and a host of random European actors, it has the look of a fairly disposable, possibly straight-to-video, thriller from the mid '90s when international intrigue was all the range. The specialness of Bond or Bourne just simply isn't here. To a large extent, the jury is already in on the performance of this film, with just $862,000 coming in from Wednesday showings. That is, not to put too fine a point on it, quite terrible and doesn't inspire a lot of confidence for the weekend. Typical patterns would put this at about $3 million for a regular three-day weekend, and even if we tack on the holiday Monday that doesn't get it to $4 million. While it's not excessively budgeted, this isn't a result that leads to any positive spin whatsoever.

The opening film with better prospects is As Above, So Below, a found-footage horror film set in the catacombs of Paris. As a team of young archeologists hunt for clues about some historical something or other (does it matter?), a cave-in causes them to go off track, wherein they stumble across some messages about the gates of hell. But hey, that's just some old scare tactics, right? Right?

Cue the bumps and scares, as the team stumbles across impossible artifacts that seem to be taunting them about some past event that they should each fell guilty about, putting them through some purgatory and then finding a violent end for them. It's essentially an updated Blair Witch without the novelty, skill or hype, but hey, it's almost there, right? While star power is not necessarily a requirement for horror films, it doesn't hurt. That the only recognizable face in this is Ginsburg from Mad Men doesn't give it any kind of bump. With the European setting, found-footage style of "BOO!" scares and low-wattage cast, it reminds me of nothing so much as Chernobyl Diaries, which was a very modest earner in May of 2012. Look for this to come in with about $9 million over the long weekend.

And thus, summer carry-over should win the weekend again, with the re-minted champion Guardians of the Galaxy likely to hang on to its top spot despite being in its fifth week. In the process of winning the weekend, it will also move into the lead for 2014 earnings, surpassing the total of Captain America: Winter Soldier. Cue victory laps in the Marvel headquarters. It's the greatest amount of found money that I can think of in all my time of covering box office. I expect around $10 million this weekend.

Following closely behind should be If I Stay, the teenage melodrama that debuted to $15 million last weekend. While teen audiences are notoriously fickle, they should be much less so than those that see movies about mutant turtles, ninja or otherwise. I'd look for $8 million this frame, on its way to around a $50 million domestic total.

The aforementioned Ninja Turtles should be just behind, as the harbingers of '90s nostalgia (personally, I'm looking forward to the whole concept going up inside itself by remaking The Wedding Singer). It's still on pace for around $185 million, and should be just under $8 million this weekend.

Lastly, there's the comedy Let's Be Cops, which is defying its poor timing to be an okay hit, headed for around $70 million domestic. Give it $6 million over the long weekend.