Friday Numbers Analysis
By David Mumpower
July 19, 2014
BoxOfficeProphets.com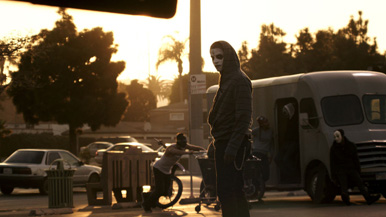 ---
Anarchy ruled at the box office on Friday. Yes, a huge upset occurred as Dawn of the Planet of the Apes lost its spot at the top of the charts, at least temporarily. Standing above it was the latest sequel that has finished in first place this summer, The Purge: Anarchy. Consumers were clearly desperate for new movie options as three of the top four spots at the box office were held by Friday debuts.

The Purge: Anarchy shares the same concept as the original, an idea that resonated with movie goers last year. For half a day, all the laws of the land are negated. Anything goes during that 12 hour window. I stated last year that I consider The Purge to be one of the best high concept movie premises of all time. The box office performance of the original reinforced that belief as The Purge opened to $34.1 million before finishing with a $64.5 million total. It was a jaw-dropping turn of events for a $3 million production.

Universal understandably wanted to strike while the iron was hot by quickly releasing a sequel. They tripled down on the concept by spending $9 million on The Purge: Anarchy, which is still chump change by studio standards. Yesterday, Universal was rewarded with $13 million in domestic box office. I should note that this is a step backward from The Purge's $16.8 million first day take. That is nitpicking, though. Any movie that earns more than its budget on opening day is an epic performer.

The Purge franchise joins Saw and Paranormal Activity as a low budget, high reward series that has innumerable sequel opportunities. Genre fans have demonstrated a hunger for this sort of storytelling that employs the best parts of 2008's The Strangers and cult classic The Warriors. Don't talk to strangers and survive the perils of the night if you can. There is a purity to the premise of The Purge that entices a lot of non-genre fans as well. The idea of The Purge is simple to sell to a wide variety of people. The fact that these films are cheap to produce is gravy for Universal. The Purge: Anarchy should hold up ever so slightly better than its predecessor, which would mean an opening weekend in the range of $27 million.

While The Purge: Anarchy is a huge winner for Universal, this sequel is unlikely to win the weekend. The Dawn of the Planet of the Apes grossed $10.4 million yesterday, a Friday-to-Friday fall of 62%. It should recover over the rest of the weekend and finish with approximately $33 million.

The other openers yesterday were less fortunate. Third place finisher Planes: Fire and Rescue is a sequel whose presence is welcomed only by workers and suppliers in the toy industry. This spinoff from Cars exists only to move merchandise by targeting young boys. If Cars 2 damaged the brand as Pixar enthusiasts claimed, Planes and Planes: Fire and Rescue have flown it in a volcano. The first Planes film debuted to $8.2 million on its way to an opening weekend of $22.2 million. Planes: Fire and Rescue could not/will not even match those modest totals, as it started with $6.3 million. It should wind up with $17 million over its first three days, a mediocre take for a $50 million production. As is always the case with Cars/Planes movies, the real story here involves toy sales. That is where Disney makes their money on the projects.

Ending in a disappointing fourth place is Sex Tape, the Cameron Diaz/Jason Segel comedy that came a few years too late. The still-gorgeous Diaz has entered her 40s now while Segel is not famous because of his looks. The promise of them in a raucous sex comedy feels tardy and a bit forced. Consumers picked up on the scent of desperation pervading throughout the advertising. The end result is a Friday debut of $5.7 million, as well as a weekend total in the range of $15 million. For a $40 million production, this result is far from disastrous. It does forcibly remind me of Blended in that aging stars in a romantic comedy had been once again ignored by movie fans. Sex Tape will also have to hope that it can be as a review-proof as Tammy, as both films received dismal C+ Cinemascore grades.

This weekend is the latest example of middling movies earning middling box office from unenthusiastic consumers. It's time for Hollywood to accept that making better movies means making more money. Titles like Sex Tape and Planes: Fire and Rescue are safe but difficult to market beyond the loyal fanatics.