Friday Box Office Analysis
By Tim Briody
February 15, 2014
BoxOfficeProphets.com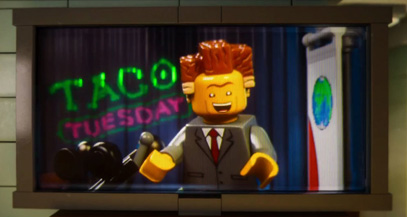 ---
The Lego Movie

As expected, the Lego Movie remains on top Friday with an excellent hold of $13 million, down just 24% from its opening day. By the time you read this, it will have crossed $100 million and by the end of the day it will have passed Ride Along and Lone Survivor for the top film of 2014 so far. Last weekend it managed a 4.04 multiplier on its way to a $69 million weekend. I'd expect something similar this weekend, which means it's looking at an awesome $52 million in its second weekend. It's officially a monster and a sequel can't be made fast enough.

About Last Night

The romantic comedy is in second place on Friday but it certainly continues the roll that Kevin Hart is on. With a Valentine's Day fueled $12.8 million, it makes it really close between it and The Lego Movie but that gap will widen considerably over the rest of the weekend. A weekend of $34.5 million for second place is absolutely solid and another feather in Hart's cap.

Endless Love

Audiences not swayed by Legos or Kevin Hart opted for the considerably sappier Endless Love, giving it $7.3 million on Valentine's Day. Never underestimate the five hanky weeper on this weekend. Last year, Safe Haven (a Nicholas Sparks joint) managed $30 million in four days (released on Thursday the 14th). This doesn't have the benefit of being a Sparks novel, but will come in ahead of most forecasts with $18 million on the weekend.

Robocop

The big budget reboot is third among the new releases this weekend with just $6.8 million after $5 million since opening on Wednesday. Oof. It will continue to malfunction over the weekend, giving it $17 million on the weekend. It's another case where foreign grosses will make it look less bad, but we'll all have forgotten this existed six months from now.

Winter's Tale

The final new release this weekend rivals last month's Labor Day for most ridiculous plot line, and earns a mere $3.6 million as a result. Look for a weekend of $9.3 million, a figure that could have been a lot worse. I'd give most of the credit for that opening to the cast; it's actually got the biggest names of the weekend, but that only gets you so far.