Weekend Forecast for February 14-16, 2014
By Reagen Sulewski
February 14, 2014
BoxOfficeProphets.com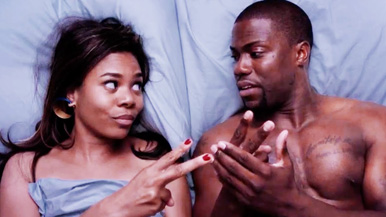 ---
A trio of romantic films hit theaters for Valentine's Day, trying to capture the big "Well, we gotta see *something*" market that rules Wuv Day. But if you ask me, nothing's more romantic than cyborg policemen in a dystopic future? Am I right, ladies?

RoboCop is a remake of the 1987 science fiction film by Paul Verhoeven. As the future has basically caught up to Verhoeven's vision (run-down Detroit? Over militarized police departments? Crass popular culture? Never happen), remaking it doesn't seem like the worst idea ever, other than it was perfect the first time. But oh well. Joel Kinnamen, most known from the AMC series The Killing, takes over the title role, as a police officer reconstructed into a cyborg after a violent death. Much more of a straight up action movie than the original, it's also a much more human RoboCop, with the conflict between man and machine being more front and center.

Directed by Brazillian filmmaker Jose Padilha (probably best known for the documentary Bus 174), it also features a sterling cast, including Gary Oldman, Samuel L. Jackson, Michael Keaton, Abbie Cornish, Michael K. Williams and Jackie Earle Haley, among others. What might not be so sterling is the movie itself, which is mostly drawing reviews of "well, for a reboot, it's not that bad." While Hollywood has been busy raiding 1980s sci-fi for ideas, the results have rarely blown the doors off – Dredd, Total Recall and Red Dawn all failed to capture the zeitgeist of today's audiences, and while RoboCop may be a small cut above those, it's clear the same fate is going to apply here. Opening to $2.8 million on Wednesday, it looks on track for about $13 million on the weekend.

Thus, the biggest new film of the weekend should be About Last Night, another '80s remake, but a romantic one, and a test of Kevin Hart's nascent stardom. With Ride Along still in the top three last weekend, he'll even be competing against himself a little bit.

Originally based on a David Mamet (!) play, the 1986 version of the film starred Rob Lowe, Demi Moore, James Belushi and Elizabeth Perkins as two couples who hook up and then have to determine if they're in it for a relationship or not, and if so, what kind of relationship they're after. Hart costars with Michael Ealy (of the sci-fi series Almost Human) along with Regina King and Joy Bryant in the same scenario, although at this point we're definitely not expecting them to be dealing with Mamet's circuitous dialog, and instead we're got a relatively straightforward (so straightforward it even loses the ellipses from the title) romantic comedy.

Ride Along of course just opened to $41 million, largely on the strength of the buddy cop scenario, but also to some extent on Kevin Hart's popularity, which has been growing steadily over the last few years. Certainly on Valentine's Day, being in a romantic comedy does not hurt your chances for box office. Films can easily double, or even triple their normal box office on February 14th. Reviews are relatively kind to it, but that not even matter, given the subject and the timing. With all that in mind, I'd look for $21 million.

The second choice for romance is Endless Love - yet another 80s remake! - based on a Scott Spencer novel about teenaged romance between a high society girl and a boy from the wrong side of the tracks, and the parents who attempt to keep them apart. Alex Pettyfer and Gabriella Wilde star as the pair (and you've kind of heard of one of them), with Bruce Greenwood and Joely Richardson as her parents. In the hands of director Shana Feste, this looks like warmed over teenaged Nicholas Sparks, which isn't exactly a demerit for box office purposes. Reviews are terrible, calling it cliched and sappy, but again, the time of the year. Ultimately the limit on this film will be that even its target audience doesn't really know its stars, and they typically don't come out for romance movies anyway. I'm reminded of Pettyfer's highest profile role in Beastly, which barely managed $25 million total. I'd look for this to earn about $8 million this weekend.

Not an '80s remake, but based on a novel from the '80s, is Winter's Tale, and it is easily the most ridiculous of this weekend's films. The film stars Colin Farrell as a thief in early 1900s New York, who falls in love with a heiress in one of the houses he breaks into. Fatally afflicted with tuberculosis (as one was prone to at the time), she dies in his arms. He then learns that he has the power of reincarnation (wut?) and tries to find her spirit through the ages, all while being chased by a mad, heavily scarred gangster played by Russell Crowe. Did I mention it's written and directed by Akiva Goldsman? It's like someone decided to make Box Office Poison: The Movie. It's difficult to take this giant ball of sap seriously, and the trailer should probably come with a record scratch at a certain point of the narrative. Reviews are expectedly terrible, but might I say once again: time of year. That'll save it from complete disaster, but maybe $6 million is what you could expect. Even romantics have some standards.

The box office will, though, be led once again by The LEGO Movie, which debuted to a stunning $69 million last weekend, and should very shortly be the top grossing film on 2014 to date. The animated film based on plastic building blocks was many times better than it had any right to be if just looked at from a product perspective, and a little bit better than you might have expected if you're familiar with the creative talent behind it. A second weekend of $44 million seems likely with its genre and word-of-mouth.

The Monuments Men survived bad reviews and lackluster marketing to open to $22 million, seemingly on the back of Matt Damon and George Clooney's star power. It's actually Clooney's biggest hit as a director by far, though word-of-mouth is potentially trouble for its final total. One thing in its favor potentially – it skews older, which is a demographic that tends to turn out later in films' runs. I'd give it about $13 million for weekend two.

Finally, there's Ride Along, as mentioned earlier. Now in its fifth week, it should manage about $6 million to pull to about $114 million by the end of the weekend, a massive hit by any standard.