Weekend Wrap-Up
Lone Survivor Wallops Hercules at the Box Office
By John Hamann
January 12, 2014
BoxOfficeProphets.com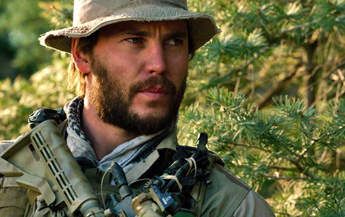 ---
Lone Survivor, the small war movie from Battleship director Peter Berg, trampled the big budget Legend of Hercules and melted Frozen this weekend as it completely dominated the box office.

Lone Survivor had to come a long way to get to #1 this weekend, and was lucky to even get made. Before we get into that, though, let's look at the numbers. Lone Survivor got started via Thursday previews, where it earned $1.54 million from Thursday shows starting at 8 p.m., earning more than any other film on Thursday, despite the limited showings. The trend vastly improved on Friday, when the Universal picture earned a reported $14.4 million, but in reality, the Friday number was $12.9 million once we remove the Thursday take. Universal had to be simply ecstatic at that point. Only one other film that opened this early in January had pulled in more than $10 million on opening day (The Devil Inside - $16.8 million on its first Friday). In Lone Survivor's case, Friday was expansion day, as this one had played in two theaters since Christmas Day for awards consideration, earning a couple of hundred thousand dollars since its debut.

With the big Friday for this non-horror release, the question was where it was going to end up compared to the top January openers ever. Cloverfield, which opened January 18, 2008, is number one with $40 million, but second spot was the re-release of Star Wars, which took in $35 million over the January 31st - February 2nd weekend in 1997 (as you can tell, films do not usually pop in January). To get to Cloverfield's $40 million opening, Lone Survivor was going to need a weekend multiplier (weekend gross divided by Friday gross) of more than 3.0. A score over 3.0 would mean that Lone Survivor would have to earn more than $12.9 million on Saturday, as Sunday box office is usually lower than the Friday gross unless your movie is for kids (Frozen's multiplier was 4.8 this weekend).

With the film being based on a bestselling book, and having a built-in audience in the middle of the United States, Lone Survivor had an uphill battle to that same kind of multiplier for January. It managed an exceptional early-January Saturday score of $14.5 million (The Devil Inside's Saturday was $11.8 million, Cloverfield's was $13.9 million), and the Sunday was estimated at $9.6 million. That means Lone Survivor finishes the weekend with $38.5 million, good for second place all-time for the month of January.

Lone Survivor expanded to 2,875 theaters this weekend – a number Universal likely would have pushed higher – but with the holiday films still earning, screens are tough to come by. Regardless, Lone Survivor finished the weekend with a venue average of $13,395, ahead of Cloverfield's $11,500 venue average, but below the Star Wars re-release average of $17,065, as the saddening of Star Wars was released on 2,104 venues. Lone Survivor cost $40 million to make, and to have almost achieved that total already – in the first weekend of January – is a simply fantastic result. Director Peter Berg was on the ropes after Battleship, a film that earned only $65 million domestically against a $209 million production budget. What people might not realize is that Battleship may have flopped at home, but it was huge overseas, grossing $237 million, for a worldwide total of $303 million. Yes, Universal would have had to lick their wounds following Battleship, but it was in no way the failure that some have pegged it as.

Going back to Peter Berg for Lone Survivor after directing Battleship and the war movie The Kingdom ($86 million worldwide, $70 million budget) had to be a tough decision for Universal and their production partners. Berg agreed to work for scale on the project, and put up his own money to help get the film financed, along with a string of others. There are 29 producers for Lone Survivor listed at IMDb, with names like Berg, Mark Wahlberg, and writer Akiva Goldsman on the list. Lone Survivor is one of those great stories of moving mountains to get a film into theaters, and having this kind of success is a testament to their will. A similar thing happened with Lee Daniels' The Butler, where 36 producers (aka fundraisers) are listed. The run for Lone Survivor could be as leggy as The Butler was, as it received an A+ Cinemascore this weekend and has garnered a 72% fresh rating at RottenTomatoes. At this point, I think that Lone Survivor becomes our first $100 million domestic earner for a film released in 2014.

Finishing second is Frozen, as the Disney Animation product is running out of people to show the film to. In its seventh weekend of wide release, Frozen earned $15.1 million, down 23% from its previous frame where it earned $19.6 million. This weekend's gross makes it the fourth biggest seventh weekend ever, behind only Avatar, Titanic and The Passion of Christ's $15.5 million, as it sneaked ahead of The Blind Side's seventh weekend of $11.9 million. With a gross so far of $318.7 million, Frozen also became Disney's biggest animated film (non-Pixar), as it took down The Lion King's first run take of $312.9 million. Frozen is now Disney's seventh biggest film of all time. It has pulled nearly $400 million overseas. The phenomenon will likely wane further next weekend, as the animated The Nut Job goes wide.

Third spot goes to The Wolf of Wall Street, which shows little sign of slowing, especially over a weekend that ends with the Golden Globe ceremonies, where Wolf is nominated for both Picture and Actor. This weekend, its third, the Martin Scorsese film earned $9 million, which means it was down a decent 32% compared to the previous weekend, when it took in $13.2 million. Wolf needed some staying power, as it cost Paramount $100 million to make, and has a gross so far of $78.6 million. With the gross this weekend, The Wolf of Wall Street will at least match its production budget stateside, and hope to earn a profit from overseas grosses.

We have a tie in fourth place between The Legend of Hercules and American Hustle, as the awards-worthy Sony release from director David O. Russell crosses the $100 million mark this weekend. American Hustle, with its star-studded cast, earned another $8.6 million this weekend, off 31% from last weekend. Unlike Wolf of Wall Street, American Hustle was completed for much less, costing the studio only $40 million to produce. With a gross so far of $101.6 million and a strong shot at the seven Golden Globes for which it's been nominated, Hustle could finish ahead of Wolf of Wall Street in the long run.

The Legend of Hercules somehow manages to grab a tie for fourth place. Hercules, with its 2% fresh rating and B- Cinemascore, still managed to pull in $8.6 million. Lionsgate obviously had no faith in Hercules, as it released the film to only 2,104 venues. The $70 million flick won't earn half that stateside, but I won't be surprised if this gem breaks out overseas.

Sixth is The Hobbit: The Desolation of Smaug. The Peter Jackson sequel is fading fast, as it could only manage $8 million, off a large 49% compared to last weekend. It lost about 700 screens compared to last weekend, and the audience has left with those screens. Still, Desolation of Smaug has turned in $242.9 million domestically, and has cleared sitting at $527 million overseas.

August: Osage County is seventh, as The Weinstein Company expands its chick flick. Out to 905 venues, the Meryl Streep/Julia Roberts film (just to name a few) earned $7.3 million. That gives it a decent, but not spectacular venue average of $8,083. Made for $25 million, August is going to have get a whole bunch of Oscar nominations if it hopes to stay relevant, but as this point it doesn't feel like it's going to break out.

Eighth is Saving Mr. Banks, which holds well this weekend. The Disney movie about Disney earned another $6.6 million this weekend, which means it was off only 24% compared to last weekend. Mr. Banks used the holiday box office season perfectly, though, and despite never getting higher in the top ten than number five, Banks has a gross so far of $68.9 million, versus a production budget of only $35 million.

Paranormal Activity: The Marked Ones moves from second spot last weekend to ninth this weekend (ouch). The Marked Ones could only muster $6.3 million in its second frame, which is a 66% loss from last weekend. Remember, though, it only cost $5 million to make, so a gross so far of $28.5 million is fine with those involved.

Tenth goes to Anchorman 2: The Legend Continues, which earned $6.1 million this weekend. The Will Ferrell comedy was off 43% compared to last weekend, and has a strong domestic gross so far of $118.5 million. It's also picked up another $35 million overseas, all against a production cost of $50 million.

In other box office news this weekend, Spike Jonze's Her finishes outside of the top ten this weekend, but the weekend take of $5.4 million from 1,729 venues isn't all bad, because it is likely a word of mouth of release. After several weekends in limited release, Her has a gross so far of $8.8 million. Inside Llewyn Davis also expanded this weekend to 729 venues, and earned $1.9 million.

Lastly, The Hunger Games: Catching Fire earned another $4.6 million this weekend, bringing the total for the massive sequel up to $414 million. That's enough to get past Iron Man 3's take of $409 million to become the biggest grosser of 2013.

Overall this weekend, the top 12 films at the box office earned $124.1 million this weekend, slightly ahead of last year when the top 12 was led by Zero Dark Thirty to $121.4 million. Next weekend we get more new product, as Paramount releases Jack Ryan: Shadow Recruit, Fox releases the horror flick Devil's Due, Open Road goes for The Nut Job, and Ice Cube and Kevin Hart go on a Ride Along for Universal.