Friday Box Office Analysis
By Tim Briody
January 4, 2014
BoxOfficeProphets.com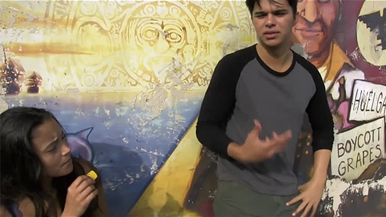 ---
Paranormal Activity: The Marked Ones

The first new release of 2014, Paranormal Activity: The Marked Ones takes the top spot on Friday with $8.7 million. In one sense, this is fine as it only cost $5 million to make, thus ensuring the franchise will continue. On the other hand, the diminishing returns that kicked in with Paranormal Activity 4 continue, as it's well down from the $15.1 million Paranormal Activity 4 earned on its opening day in October of 2012.

After taking 2013 off, this is the first of two Paranormal Activity films slated for this year, as The Marked Ones is considered a spinoff and Paranormal Activity 5 is slated for this October. Paranormal Activity 4 had a ridiculous 1.91 opening weekend multiplier, and I don't expect the number for the The Marked Ones to be that terrible, but it's likely going to be passed by Frozen for the weekend crown. Look for a weekend of $18 million.

Frozen

Frozen creeps closer to the $300 million mark with $6.8 million on Friday, a 33% drop from last weekend. It should juuuuuuuust be over the mark by the time the estimates come in on Sunday and if not, it's close enough that Monday should do it. Frozen will pass The Marked Ones very easily over the rest of the weekend, with a total of $24.1 million.