Weekend Wrap-Up
Catching Fire & Frozen: Round Two
By John Hamann
December 8, 2013
BoxOfficeProphets.com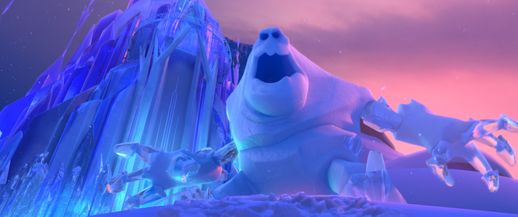 ---
After a Thanksgiving frame where box office records fell much like the snow blanketing North America this weekend, The Hunger Games: Catching Fire and Frozen are doing battle again over the post-holiday frame.

This moviegoing weekend had many things working against the box office, most of all the weather. A deep freeze in Texas, cold in the southwest, a storm through the Ohio Valley – all of these weather issues can impact box office. Other problems include the post-Thanksgiving blues. Where moviegoers came out in such force last weekend for Catching Fire and Frozen, some are taking the weekend off. Then, we have Christmas shopping starting to get in the way, and a lone wide opener in Out of the Furnace. Despite an impressive cast, Out of the Furnace is likely not Oscar bound, so the crunchy subject matter kept people away. Leftovers from last weekend are all that remain, and a typically slow weekend is in the cards for the top 12.

Our #1 film of the weekend is Frozen, last weekend's #2 film and Disney's animated hit that has arrived just in time for the holidays. Frozen needed to hold much better than Catching Fire, because the Lionsgate sequel already has $300 million in the bag domestically, whereas Disney would like Frozen to play strongly for next three-plus weekends in order to take advantage of the Christmas moviegoing season. The Friday number for Frozen came in at $6.8 million, a massive-but-expected drop of 75% from its first wide Friday. Thanksgiving Friday is the powerhouse day of that long weekend, so a comparison to one of the busiest days of the year to one of the slowest is not wise. Historically, films drop considerably from the Thanksgiving weekend to the follow-up frame, and given the weather across the continent, Disney should not hit the alarm bell. This is all normal. Nothing to see here. Carry on.

The good news for Frozen is that the weekend multiplier (weekend gross divided by Friday gross) should be huge, and it was. Saturday and Sunday are the important days for an animated film like Frozen, as the target audience is more available to see a film. For Disney, these Saturdays and Sundays will act as a bellwether for what is to come over the holidays, once the kids are out of school for Christmas break. The weekend multiplier for Frozen came in at 4.6, which means the Disney Animation product had a second weekend gross of $31.6 million, and the kids came out as they should have over Saturday and Sunday. The weekend take equals a drop from last weekend at 53%, but again, this is more of a hangover from last weekend than an indication of the $150 million film's performance. After 12 days of wide release, Frozen has already earned $134.3 million domestically.

Frozen crossed the $100 million mark on Wednesday, only its eighth day of wide release. Normally, Pixar releases make $100 million in eight days, not Disney Animation products. Tangled took 16 days to reach the same mark, and was not a limited release at the outset. Tangled dropped 56% in the post-Thanksgiving frame, almost an identical amount to Frozen, and went on to earn $200 million at the domestic box office, with $75+ million of that coming after schools got out for Christmas break. Should the similar pattern apply, it would put Frozen on track for at least $225 million, if not a lot more. This is going to be a huge hit for the mouse house, one that will play on and on through home video, toy sales and blankets. It should pull in as much as $700 million globally, just from the box office. Frozen 2 is definitely on the table at this point.

That puts The Hunger Games: Catching Fire down to second, after two full weeks of literally steamrolling any competition. Eventually, the Fire was going to cool down a bit, and it's happening this weekend, as Catching Fire pulled in $27 million, off a seemingly monstrous 64% compared to last weekend. Given the weekend we are in, making judgements about where a film like this can end up is dangerous, as the post-Thanksgiving weekend could also be called a statistical anomaly. Just like Frozen, Catching Fire fell 75% from Friday-to-Friday, so like the number one film this weekend, Catching Fire could realistically play strongly through the holiday season. There are only four new films to come prior to Christmas Day, so the showdown next weekend with The Hobbit: Desolation of Smaug will be key.

Should Catching Fire have another weekend like this one next weekend, it will struggle to get to $400 million. If it finds some holding power – despite Smaug - I think a finish very similar to the original Hunger Games ($408 million) is in the offing, and this will be fine with Lionsgate. As I have said in previous columns, simply matching the original is going to be a success for the studio. What Lionsgate needs is an improvement on the foreign take, which came in at $283 million for the original, and has already been easily surpassed with the sequel. Domestically, the cumulative total sits at $336.7 million; globally, it is at almost $675 million, all against a $130 million production budget.

This is where the good news ends at the box office, as the smaller films and holdovers have been abandoned in favor of these newer blockbusters. Finishing third is our lone new release this weekend, Out of the Furnace, starring Christian Bale, Casey Affleck, Woody Harrelson and the lovely Zoe Saldana. Out of the Furnace carries tough subject matter for the holiday season, and audiences stayed away. The Relativity/Red Granite release earned only $5.3 million this weekend from a middling 2,101 venues, which means it had a low gross AND a low venue average, at $2,523. With mixed reviews almost splitting critics down the middle (58 fresh versus 54 rotten at the time of this writing), Out of the Furnace did not have the Oscar cachet necessary to be relevant, and is overly serious to be sought after as an action film (which didn't help Homefront, either). It will go on to earn $15 million domestically against a $22 million budget, with some of those costs mitigated through foreign pre-sales. In the end, it won't be a complete disaster, but no one is going to see profit from it.

Thor: The Dark World is fourth this weekend, as it continues to push toward to $200 million domestic. After earning $11.1 million over the holiday frame, the Marvel sequel drops 57% to $4.7 million this weekend. It has outgrossed the original Thor domestically ($193.6 million versus $181 million), and has obliterated the foreign score, with the original earning $268 million overseas, compared to over $415 million for the sequel. Thor crossed $600 million globally this weekend, which is an impressive feat, as the original earned $450 million worldwide. The Dark World will cross the $200 million mark domestically over the next two weeks.

Fifth is Delivery Man, which actually moved up one spot from its Thanksgiving perch. The Vince Vaughn dramedy took in $3.8 million and declines 45%, giving it one of the better holds in the top ten this weekend. Considering Delivery Man opened to only $8 million, a gross so far of $24.8 million is actually quite impressive, as this is already three times the amount it earned during its first frame. The problem for the Disney/DreamWorks release is that it cost $26 million to make, so will need a lot more if it hopes to be profitable.

Sixth is Homefront, which switches spots with Delivery Man. The Jason Statham actioner earned only $3.4 million this weekend, falling 51%. Like Delivery Man, this one is in serious trouble, as it cost $22 million to make, and has a gross so far of only $15.3 million. Statham's films do have a tendency to work overseas, so it may not be toast quite yet.

Seventh is The Book Thief, a film that is still around only due to a lack of competition in the marketplace. The Geoffrey Rush release earned $2.7 million this weekend after pulling in $4.9 million last weekend. Distributed by Fox, The Book Thief has earned $12.1 million, and has yet to be released overseas.

The Best Man Holiday is eighth, and after an impressive start, this sequel is fading quickly. Holiday earned another $2.7 million, off a severe 67% from the holiday frame. The good news is that the $17 million film has now earned $67.2 million.

The Weinstein Company release, Philomena, has the best hold in the top ten. The critically acclaimed Judi Dench/Steve Coogan release earned another $2.3 million and fell 38%. Philomena has now earned $8.3 million stateside, along with $16 million overseas thus far.

In tenth is Dallas Buyers Club, which also held decently against the inflated Thanksgiving weekend frame as it declined 42% to $1.5 million. The film, which looks to be an Oscar contender for performances by Matthew McConaughey and Jared Leto, has earned $12.4 million so far.

In other box office news, Gravity crossed the $250 million mark on Friday, and now has a domestic gross of $251.5 million. Overseas, Gravity has earned $380 million, and has joined the top 75 worldwide earners of all time. Also, The Weinstein Company re-expanded Lee Daniels' The Butler into 1,007 venues. The move didn't work, as The Butler earned another $260,000 this weekend, raising its domestic total to $115,8 million. Inside Llewyn Davis, from the Coen Brothers and CBS Films, opened on four screens this weekend and had a stellar venue average of $100,250.

Overall this weekend, the box office had the expected tough time following Thanksgiving. The top 12 earned $87.4 million, quite a bit ahead of last year, when the top 12 earned $72 million. Next weekend has us going back to blockbusters. The Hobbit: Desolation of Smaug (note the semicolon) opens, along with Tyler Perry's A Madea Christmas – two films that alone should easily earn $100 million.