Friday Box Office Analysis
By Kim Hollis
October 19, 2013
BoxOfficeProphets.com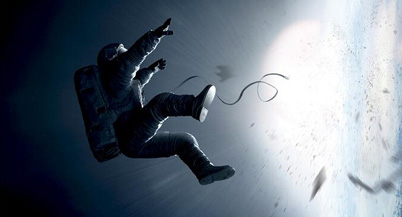 ---
Three new films entered the marketplace, but audiences still only have eyes for Gravity.

Carrie

The Stephen King adaptation (and remake of the well-regarded 1976 film from Brian DePalma) earned $6.5 million from Friday showings. As the only real horror release in advance of Halloween, Carrie should have been able to capture the lion's share of the teen and young adult audience, but it had just an average debut and should come in below Sony's expectations. As is customary with films in the horror genre, Carrie's best day will be its first Friday, with lesser numbers coming from Saturday and Sunday screenings. The Chloe Grace Moretz/Julianne Moore film should be able to tally $16.3 million for the weekend and a third place finish on the box office chart.

Escape Plan

No one wanted to see Sylvester Stallone or Arnold Schwarzenegger individually earlier in 2013, as their films Bullet to the Head and The Last Stand barely attracted moviegoers with total domestic box office of $9.5 million and $12.1 million, respectively. The numbers don't really get much better when they team up, either. Escape Plan managed just $3.4 million yesterday. Let's be honest. People don't want to see creaky old guys trying to relive their glory days. Escape Plan should edge just past $9 million for the weekend before falling quickly into obscurity.

The Fifth Estate

Benedict Cumberbatch has a devoted following, but not devoted enough to pay for a ticket to his newest film, The Fifth Estate. After some negative press, including some less-than-enthusiastic reviews, the movie about WikiLeaks and its founder Julian Assange earned a meager $587,000 on Friday in 1,769 locations. Relative to its $26 million budget, this Disney/DreamWorks co-production will be one of the bigger bombs of the year. While there were some predictions that this film would be lucky to crack the $5 million mark, it's looking unlikely to even hit $2 million.

Gravity

With the three new releases providing absolutely no competition, Gravity will spend a third weekend as the #1 movie at the box office. Its $9.1 million Friday represents just a 28% drop from the same day last week, basically meaning that the Sandra Bullock space film is continuing its dominating run. With a $32 million weekend, Gravity will have moved past the $150 million mark and should start its march to $200 million. It has a small chance of holding the top spot throughout October, though next weekend's Jackass Presents: Bad Grandpa and The Counselor are more formidable than this weekend's offerings.

Captain Phillips

The well-regarded Tom Hanks film took in $5.1 million on Friday, down 40% from last Friday. That number should stabilize over the course of the weekend, allowing it to pass Carrie for second place and a $17 million Friday-to-Sunday total.