Weekend Forecast for September 20-22. 2013
By Reagen Sulewski
September 19, 2013
BoxOfficeProphets.com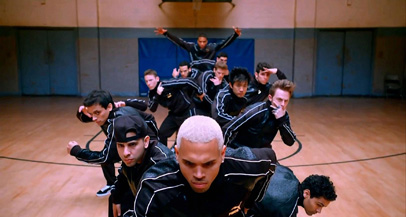 ---
It's a sign of how things have changed in the tastes of audiences that this weekend sees a thriller with five Oscar nominees/winners and with some possibility for Oscars itself in the pole position for new films, and it's all together considered a bit of a sleepy weekend. Now, maybe if that dreamy Patrick Wilson was involved...

Prisoners stars Hugh Jackman and Terrence Howard as fathers of two young girls who are kidnapped from their suburban neighborhood, with the suspicion falling immediately on the admittedly creepy looking Paul Dano (who is going to be stuck playing Peter Lorre roles for his entire career). When the police investigation (led by Jake Gyllenhaal) seems to be dragging its feet, the two fathers take Dano hostage themselves, trying to get answers out of the man they know must be guilty, up to the point of torture, something something, 9/11 metaphor.

The English language debut of Quebec director Denis Villeneuve (personal recommendation: Maelstrom), a three-time winner of Canada's top directing award, Prisoners is coming in with strong reviews from critics, praising its solid plotting, atmospheric direction and effective acting. Its star power is kind of debatable – Jackman is in full "GIVE BACK MY SON!" capital A-Acting mode here (and it's worth noting that this kind of movie was a tentpole release 17 years ago and now you're depressed that it's been that long since Ransom), but he's kind of a "right guy, right time" sort of movie star. Gyllenhaal would be the #2 guy on the marquee, but has also struggled to find that big role – he's much more famous than successful at this point, at least in terms of drawing audiences.

The thriller genre has in large part fallen to the wayside for movie audiences, to the point where it's difficult to even find analogs for this film in recent years. They're either indie movies, or something closer to an action film. In some ways this makes sense, as police procedurals on TV have become both more popular and higher quality. Prisoners isn't strictly speaking a procedural, but shares a bit of the same territory. In a $12 ticket world, these just aren't special films anymore. However, that decent star power and strong reviews should lead it to around $16 million this weekend.

In the short-lived breakdancing craze of the 1980s, there was a seminal movie and its sequel, Breakin', and Breakin' 2: Electric Boogaloo, which signalled both the height and depth of it. While the renaissance has lasted a good long while, there hasn't been a film to signify that depth just yet, until perhaps this weekend with Battle of the Year. Josh Holloway, late of Lost, stars as an alcoholic basketball coach drafted to coach a rag-tag team of breakdancers into shape in time for an elite world competition, because why not. In the film, the fact that Koreans have dominated the breakdancing scene for years is treated with the same gravitas as the Russians dominated Olympic hockey during the Cold War, which tells you where this film's head is at.

Among the dancers in the group is Chris Brown, which is reason enough to avoid this movie, but luckily there's plenty of reasons besides that. Reviews harshly criticize the directing and dance choreography, which of all the things to get right... Perhaps enjoyable only as camp, this does actually still have a remote chance at being a success, seeing as how dance film fans are fairly undiscriminating. An 1,800 venue release points to a lack of confidence in the film, however, and this seems headed towards a flop performance of around $6 million.

Whether Friday the 13th had any effect or not, Insidious Chapter 2 was an enormous hit, opening to $40 million on a budget of around 12 bucks, and suddenly turned Patrick Wilson into pound for pound the best drawing actor in Hollywood (he would ask you not to test this theory with a higher budget). Of course, things have come crashing back to Earth, and weekday figures point to an epic week to week drop. If you listen closely, you can almost hear FilmDistrict caring. Like, if you use a parabolic microphone and stuff. I'd expect a drop to around $12 million this weekend.

The Family proved to be a minor hit for Robert DeNiro and company, opening to $14 million. There's a bit of life left in playing off DeNiro's gangster movie cred for laughs, but it's clear at this point that it'll be quite a hit and miss prospect. This should fall to around $8 million this weekend.