Weekend Forecast for August 16-18, 2013
By Reagen Sulewski
August 16, 2013
BoxOfficeProphets.com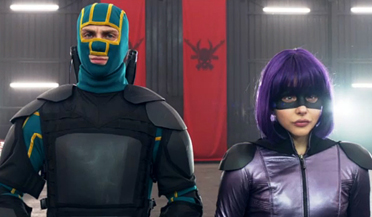 ---
There's a distinct two-faced nature to this weekend's new releases – of the four debuting, two are biopics angling for potential awards, while the other two are thrill-rides with a bit of the old ultra-violence. Additionally, two seem like modest hits, while two seem certain to be also-rans. Make your choice, people (which includes just staying home)!

Of the two new potential hits, I give a slight edge to The Butler – the Lee Daniels-directed drama about a White House butler who was at the side of history for eight presidents, from Truman through Reagan. As that was one of the most tumultuous periods of history for America, particularly as it relates to civil rights, having the behind-the-scenes view on the position of power could make for a fascinating story.

Alas, much of The Butler is made-up, at least in the details, though it purports to be accurate in the bigger picture. Forrest Whitaker stars as the fictionalized version of the real person, with Oprah Winfrey playing his wife. As for the other historical figures in the film, they lead me to believe that the working title must have been "Stunt Casting: The Movie", beginning with Robin Williams as Eisenhower, and working through John Cusack as Richard Nixon (!) and on to Alan Rickman and Jane Fonda as the Reagans. With these connections in mind, it's tempting to look at this as a sort of "black Forrest Gump" saga, excepting that it did, for the most part, happen.

It's certainly nothing if not earnest in tone, and while I'm sure it wastes no time in spelling out each important point (a script by Buffy the Vampire Slayer alumni Danny Strong [no, really] gives me some hope [no, really]), that's generally a plus for biopic audiences, who like their moral lines definitive and their strokes broad. One imagines the Oprah connection has some pull for audiences, though that's never proven to be as blockbuster-assured as it's been implied to be. We all remember Beloved, right? However, The Butler has been getting the right kinds of praise from the right places, even if it isn't ecstatic in nature. I think audiences will be searching for anything with the whiff of quality after a lackluster summer, and this should make this good for around $18 million.

If I asked you to come up with the polar opposite to The Butler, Kick-Ass 2 would be a decent entry in the contest. The sequel to 2010's comic adaptation from Mark Millar's (who I would cross the street to avoid, based on his work) series returns to the world of self-made vigilantes fighting crime in a hyper-violent fashion. When it's not being violent, it's being wildly misanthropic and and generally feeling proud of itself for how Wrong it's being (in case you haven't figured it out yet – not a fan).

Kick-Ass 2 has reportedly toned down a bit on the gleeful nihilism, and with the characters being a bit older, there's less Wrong to be had (though it's not exterminated, to be sure). Jim Carrey has been brought on board as one of the new crime-fighters, yet denounced the film after he completed it in a fit of conscience (er, didn't you read the script?). It actually appears to be caught between its desire to go full out but also its desire for mass audiences, which leaves it a bit in limbo – it's got a reputation to live down to, you know. This feels a bit like RED 2 in the sequel no one was really asking for department, and likewise I haven't seen anything in the ads that really stands out as making it a must-see. It's assuming an audience that might not be there. Whereas the first film opened to about $19 million, I foresee a fall in that number to around $15 million this weekend.

There are many different reasons why some films get made and others do not. Sometimes, some big shot has some pull, sometimes it's the right mix of star and material, and other times it's just because the material so good it can't be missed. This weekend, we have one film that was made because someone thought to themselves, "Hey, doesn't Ashton Kutcher kind of look like Steve Jobs?"

Jobs is the first of two competing Steve Jobs biopics, and this one should probably have the subtitle "Not the Aaron Sorkin One." Directed by the guy behind Swing Vote and written by the guy who wrote... this... it has Kelso playing the visionary founder of Apple computers, and depicting his reign over the company at various key points in its history. Josh Gad is also on hand as co-founder Steve Wozniak, along with Dermot Mulroney, Lukas Haas, Matthew Modine, J.K. Simmons, and a whole host of other C-listers. The main insight here seems to be that Steve Jobs was kind of a jerk sometimes but made some neat things. I'll wait while you let that new information sink in.

So we're back to Ashton Kutcher looking like Steve Jobs. While true, it's an unfortunate situation that he's almost impossible to take seriously in that role, as if the final credits roll will just be an elaborate Punk'd episode. I also don't think that this story, as presented, is any kind of essential viewing. Obviously there's some hope of a The Social Network breakout story here, but the look is more like "Movie of the Week". I'd look for around $8 million here.

Finally, we have what looks like a '90s throwback thriller in both style and cast. Paranoia stars Liam Hemsworth (aka The Other Hemsworth) as a young employee at a tech company run by Gary Oldman, who is sent over to one run by Harrison Ford (unnervingly bald) as a corporate spy. Remember when movies were made about those things? Before you can say "You're in over your head," Hemsworth is... well, you know. Much yelling and shouting ensues.

It's kind of a sad reflection of where some of these actors' careers are now – some legends of the screen – that this is what they're starring in. I'm reminded of Robert DeNiro and Al Pacino teaming up again way too late for anyone to care about them. The director of this, Robert Luketic, seems to be synonymous with hackwork, with things like 21, Killers, and Monster-in-Law on his CV. Even the tagline is lazy and groan-inspiring. If you're really planning on seeing this, please tell me – why? I'd give it about $5 million, if for nothing else than the constant exposure it's received with ads.

Last week's number one, Elysium, seems to have inspired some really divergent word-of-mouth, which in the real world, means bad things for legs. As passionate as a small group can be, their vote doesn't overrule a "meh." The near $30 million is an okay start, but a drop to about $14 million isn't going to help it much towards its pricy budget.

We're the Millers, on the other hand, has received much more positive post-release buzz, although I don't see this becoming a late season breakout hit. Earning $26 million is already a big win anyhow. It should be able to hold to around $16 million.

Disney's attempt to break Pixar, Planes, opened to a mere $22 million, and showed just how much the Cars franchise became poison to the studio, despite its billions in toy revenue. This opening showed that the film is already exhibiting soft tendencies, and this should continue with a $11 million second weekend.

Following along after is Percy Jackson: Sea of Monsters, which opened to less than half of the first film in this series. Keep that half number in mind – it should drop to about $7 million, and perhaps kill this franchise for good.

August's films continue to not impress, with 2 Guns limping out of relevancy and on its way to about a $65 million finish. Give it about $6 million this weekend..