Monday Morning Quarterback Part II
By BOP Staff
August 7, 2013
BoxOfficeProphets.com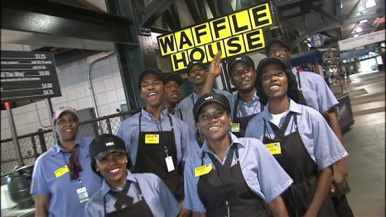 ---
Kim Hollis: Smurfs 2 debuted in just third place with a Friday-to-Sunday total of $17.5 million. It has made $27.1 million since its Wednesday debut. What do you think about this result?

Brett Ballard-Beach: That's f*in terrible. Errr, I mean s***fin' terrible. (Well, it may not be that bad. But it ain't fan-s***fin-tastic). The five day throws below the first's three-day weekend by almost $10 million. Another why the hell did this open mid week question pops in my mind. This won't hit $100 million domestically, but as has been noted all over the place, the international box office is where this will clean up, just as the first one did, and it appears that The Smurfs 3 has already been pencilled in for 2015. So, it's a self-perpetuating victory for Sony Animation. At least Hank Azaria was charming as he was being "mocked" by John Oliver for it the other night.

Felix Quinonez: I'm personally very happy about this. These Smurfs movies looked horrible to me and judging by the reviews that seems to be an accurate description. Obviously this is going to come in well below of the first one's domestic box office final but I don't think The US was ever really the main target for this movie. The first one did OK domestically but cleaned up overseas and I think this one will do similar business overseas. In the end it will be a money maker for the studio and the release of a third one wouldn't surprise me.

As for why it did so poorly, I think there really have just been too many animated releases back to back. Also I think the success of Despicable Me 2 is surprising everyone as it's still in the top five.

Bruce Hall: I've been trying not to think about this movie. But since we have to talk about it, here goes.

The Smurfs 2 is a terrible sequel to a film that was a success despite itself. It took 20 weeks to earn $142 million stateside, but it cleaned up overseas for a total cume of over half a billion dollars worldwide. A sequel was inevitable. But that doesn't mean it was destined for success. Still, I was chided by someone last week for exclaiming "Nobody in America gives a [radio edit] about this movie," and I'd like to state for the record that I was wrong. Dead wrong.

Nobody in the WORLD gives a [radio edit] about this movie. The international take, as of this writing, is about $52 million. I'm not sure what happened, and I'm not sure I care. All I know for sure is that we probably won't be seeing another Smurfs movie, and if that's all the good that comes out of this, I'll gladly take it.

Jay Barney: Perhaps sequel fatigue has finally set in? I don't think the American dollars are the real focus here; they never were. Many of us probably come across as degrading the first Smurf movie quite a bit, and for good reasons. However, I think there is element to the success of the first Smurf film that we have ignored. Maybe we all do hate that film, but we can do that and still give it credit for being a HUGE surprise globally. If you take a look at the all time global list, the little blue people are up there with some pretty heavy performers. James Bond, Puss In Boots, Sherlock Holmes. Perhaps we will hate this one as much as the first, but if it performs anything like the original internationally, we have to give it some credit.

Reagen Sulewski: I picture a bunch of parents doing their best Jean-Luc Picard impression. "The line must be drawn he-ah!" I know that was my philosophy with this, and I'm actively looking for films to take my kid to.

Edwin Davies: It's probably a number of factors, but the two key ones probably are that it's a terrible sequel to a terrible film and that it's the fourth or fifth animated film to come out in the last couple of months and most of the demand seems to have been eaten up by Despicable Me 2, which is still doing pretty good business. Considering that there are better options for children and their harried parents to choose from, I imagine a lot of them would have just said, "Why don't we go and see the Minions again?"

Tim Briody: If Neil Patrick Harris and Hank Azaria needed money, they should have asked. I'd like to applaud this result, but Smurfs 3 is pretty much a given thanks to the stupid worldwide grosses. Come on, world! You're better than this!

Kim Hollis: When you make animated movies that parents have no desire to see, you have problems. I never saw the first one and will never see this one either. Hell, I thought the Smurfs were annoying when they were originally on television in the 1980s. When we're sending movies like this overseas, who can blame China for not wanting to pay?

David Mumpower: Look, the target audience for The Smurfs was four-year-olds. We discuss this from time to time with teen movies that attempt sequels. The supporters of the first movie outgrow the sequel. Sadly for Sony, the kids who supported The Smurfs are six-year-olds now. That may not seem like a big deal on the surface, but it is. These kids are 50% older, 50% wiser. They are 50% savvier than they were back in the halcyon days of 2011. Sure, some of them probably went to The Smurfs 2 to be reminded of a simpler time in their lives, the days of preschool rather than first grade. The rest have moved on to more complicated entertainment such as Sofia the First and Dog with a Blog.

Kim Hollis: Now that we're into August, we've gotten through most of the big blockbusters on the schedule. What is your most anticipated movie for the rest of the year?

Brett Ballard-Beach: Top five in no order--

Gravity (I may MAY, even pay to see this in 3D. I am not going to watch any trailers or read spoilers but the very idea and the cast and director have me intrigued)

Blue is the Warmest Color (Cannes best film winner, the rise and fall of a lesbian relationship writ large as a three hour sexually graphic epic)

Her (sight unseen, just because it's Spike Jonze)

American Hustle (because it's David O. Russell and a cast of awesome wearing ridiculous '70s outfits and telling a true story of corruption and ridiculousness)

Inside Llewyn Davis (because it's Joel and Ethan).

Special mentions for Anchorman: The Legend Continues which I pray is gutbustingly funny and not underwhelming like say, The Spy Who Shagged Me or Meet the Fockers; and The Secret Life of Walter Mitty which the trailer suggests may be Ben Stiller's best film as director to date.

Felix Quinonez: Thor: The Dark World- I loved the first one and the trailer for this one looks like it should be just as good. I'm really looking forward to seeing more from the god of thunder and I'm excited to see how the next chapter of the Marvel movie universe is being set up.

Catching Fire- What can I say? I liked the first one and want to see the next chapter.

The Hobbit: The Desolation of Smaug- I was completely disappointed by the first one but I haven't learned my lesson and got my hopes up again.

Jay Barney: Jack Ryan. I was surprised when they announced Chris Pine would be the new Jack Ryan, but I am pleased to see them bringing back the old Tom Clancy series.

Edwin Davies: I'll second anticipation for Inside Llewyn Davis, American Hustle, Gravity and Her, and I'll add to that 12 Years a Slave, which looks fantastic, The Counselor because I hope Cormac McCarthy will counterbalance the fact it's a Ridley Scott film, Saving Mr. Banks because of all the hundreds of times that I watched Mary Poppins as a child, and Lone Survivor because I desperately want Peter Berg and Taylor Kitsch to remind me why I liked them so much prior to Battleship.

In the immediate future, I'm super excited for Elysium and Blue Jasmine once it actually reaches my neck of the woods.

Kim Hollis: I'm interested in Elysium this weekend because I want to see what Neill Blomkamp does as a follow-up to District 9. The World's End is a must because I've been in Simon Pegg/Nick Frost/Edgar Wright camp all the way back to Spaced. I want Riddick to be as good as Pitch Black. Alfonso Cuaron will always get me motivated to go to the theater, so Gravity is a must. The same goes for The Wolf of Wall Street because of Scorsese/DiCaprio (plus bonus Kyle Chandler). I'll echo the American Hustle mention because I love just about everything David O. Russell does (with The Fighter being the lone exception). And of course I'm on board for Catching Fire and Anchorman 2. I probably quote the original Anchorman once a week without knowing it.

David Mumpower: Elysium is also my answer for right now. After the weekend, my answer changes to Cloudy with a Chance of Meatballs 2, as I (slightly) preferred the original to Up, which I also love. From there, Gravity becomes my answer followed by Catching Fire and finally Anchorman 2. I understand why people lament sequels as a rule, but I would note that 60% of my list are follow-ups. That's probably why I slot Elysium above everything else, even if it does feel like a de facto sequel to my beloved District 9.