Monday Morning Quarterback Part II
By BOP Staff
July 3, 2013
BoxOfficeProphets.com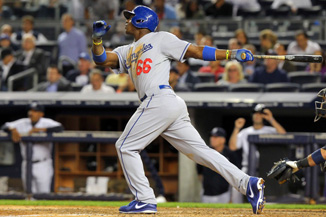 ---
Kim Hollis: White House Down collapsed like so much monument porn, debuting in fourth place with $24.9 million. What do you think about this opening weekend?

Jason Barney: This is turning out to be a very rotten couple of months for Sony/Columbia, as their other early entry of the summer was After Earth, and that failed miserably at the domestic box office. It is only doing okay internationally. This opening for White House Down is about as bad as it could be for the studio. If you combine the two projects, they spent over $300 million and have had the two biggest flops. White House Down may very well play okay over the holiday week, but you have to think this film is dead on arrival.

I didn't think this was going to be a smash hit, but I didn't think it was going to sink this bad. This is far lower than my expectations. If you review the numbers, people looked at the other options in the top 10 and didn't select White House Down. Man of Steel recovered a bit from the gut wrenching drop last week to take in another $20 million. World War Z was the other option that killed White House Down as the 55% drop is much better than expected. Opening fourth, behind both of last week's openers, just screams that this was not a film many people wanted to see. A best case scenario has it placing in sixth next week, with Lone Ranger and Despicable Me II grabbing attention.

I believed Channing Tatum's involvement would deliver a better start for this movie. His presence definitely helped G.I. Joe and 21 Jump Street. As others have stated, maybe this opening would have been higher if Olympus Has Fallen wasn't just a few months old.

Max Braden: A big action movie like this in the height of summer really needs to open much bigger than it did. On paper you could say that this is a special circumstance because (some of) the public has already seen Olympus Has Fallen, but that shouldn't matter after the advertising blitz. When the trailer for this movie played in theaters I was in, the audience reaction was fairly enthusiastic. It pairs two generations of action/comedy stars, so the appeal should have been broad enough to draw a larger audience. The only explanation I can see is that they were all watching The Heat instead.

Bruce Hall: Raise your hand if you wanted to see another movie about terrorists taking over the White House this year?

That's what I thought. Also, raise your hand if you thought the bright spots for Sony at this point in the year would include Evil Dead and This is the End, but NOT After Earth or White House Down?

That's also what I thought. Personally, I'm not sure I saw White House Down earning more than mid-30s, since so many people already saw this movie the first time it came out, when Gerard Butler and Aaron Eckhart were in it. The fact that World War Z has been so well received did not help, as it is well known that Brad Pitt > C-Tates. Which reminds me - the final ironic indignity here may be that the majority of Channing Tatum's female demographic were either across the hall watching Sandra Bullock and Melissa McCarthy, or dragging their kids to see Monsters University.

Edwin Davies: Generally I don't tend to put a huge amount of stock in the argument that when a film comes out greatly affects how well it is going to do, but there are situations where timing really comes into play, and this was one of them. White House Down and Olympus Has Fallen might be different films in scale and tone (and certainly in terms of star power and budget) but they're so very similar in plot that whichever one got out the gates first was going to have a big advantage unless the second one promised bigger spectacle or was seen to be a better film. Given that the two films received near identical critical responses (White House Down does marginally better on Rotten Tomatoes with a 48% rating versus Olympus Has Fallen's 47%) it came down to a question of whether or not White House Down looked good enough to convince the people who already saw Olympus Has Fallen to watch a very similar story again, and to convince the people who passed on Olympus Has Fallen - which was a lot of people - that this was the White House action movie that was worth their time. Clearly, it failed to do either, and I think that with the influx of new films coming over the holiday weekend, it looks like it'll probably get lost in the shuffle after such an uninspiring opening.

Daron Aldridge: I was of the same mindset as Bruce on this one that a mid-30s debut was the best case scenario, which in no way justifies the $150 million price tag that Sony "reportedly" greenlit for it. When you have the rightfully oft-mentioned Olympus Has Fallen coming in at half the price and with $5 million more on opening, you know that you're in trouble. Our own Tim Briody said in the recap that he can't in good conscience call a $25 million debut a flop but my conscience is clean in labeling it as such. I just don't see it coming close to getting into the black.

By comparison, Olympus had less competition, with really only G.I. Joe: Retaliation the next week causing it to drop 53%, but then had three weeks of sub-30% drops. That helped contribute to the Gerard Butler version earning almost $100 million with a 3.26 multiplier. I don't see how White House Down could replicate even this decent performance in a crowded summer. But IF it did, the Tatum-Foxx tandem would clear just north of $80 million domestically.

Then there is this delusional quote from a soon-to-be unemployed Sony mouthpiece: "We couldn't be more proud or supportive of the film Roland, Channing and Jamie created. This weekend's launch is just the beginning. While White House Down opened in a few smaller countries this weekend, it will not begin to open in major overseas territories until mid-July and it will continue to roll out overseas well into the fall." This quote made me laugh more than the "comical" rocket launcher bit from White House Down's trailer.

The Heat factor is also greater than Sony probably expected. That film instinctively would draw in the female audience but apparently women were more interested in Channing Tatum's Die Hard impression (dirty white tank top and all) than men because White House logged a 51% female audience. Studios: This is just another aspect to consider when scheduling your next Channing Tatum film – Women seem to like him more than men do.

Kim Hollis: I just think people are starting to get bored of mindless-looking theoretical blockbusters. It feels like studios are pushing a lot of product that they just don't know what to do with. In the case of White House Down, you've got decent star power and Roland Emmerich blowing things up, but even if there hadn't been a similarly themed movie just a couple of months ago, I think this would have felt repetitive, loud and unnecessary.