TiVoPlex
By John Seal
June 10, 2013
BoxOfficeProphets.com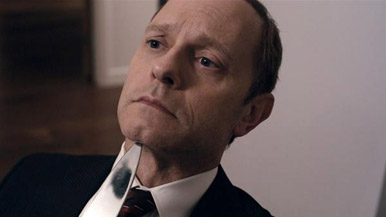 ---
From the obscure to the obscurest to the merely overlooked or underappreciated; they all have a home in the TiVoPlex! All times Pacific.

Tuesday 6/11/13

10:00 AM Turner Classic Movies
They Drive By Night (1940 USA): Here's one of those times when I'm positive I must have written about a film at some point over the past decade, but the record doesn't support my belief. Directed by Raoul Walsh, They Drive By Night stars Humphrey Bogart and George Raft as Paul and Joe Fabrini, two brothers earning a crust working as long-haul truckers. (No truth to the rumor that Mama Fabrini was also in the trade, which would, of course, mean our heroes were mother trucker's sons.) After their lorry is totaled in an accident the brothers go to work for trucking magnate Ed Carlsen (Alan Hale), a lovable oaf whose wife (Ida Lupino) begins to express an unprofessional interest in Joe. Trouble soon follows. A remake of a 1938 British film of the same name, They Drive By Night is a Walsh career highlight and a prime example of Warner Bros' appeal to working-class filmgoers.

Wednesday 6/12/13

6:00 AM Turner Classic Movies
Danger Signal (1945 USA): Here's another little gem from the Warners' backlot. Directed by Robert Florey, Danger Signal stars TiVoPlex favorite Zachary Scott as Ronnie Mason, a caddish serial killer who works the lonely widows circuit in order to line his pockets with ill-gotten inheritances. Setting his sights on next victim Hilda Fenchurch (Faye Emerson), Mason starts plotting her demise – but then realizes he rather fancies younger sister Anne (Mona Freeman) instead. Think of Danger Signal as a cross between The Honeymoon Killers (albeit a quarter century earlier) and Shadow of a Doubt, and appreciate Scott's magnificent moustache, the greatest facial hair of '40s Hollywood.

4:25 PM Showtime
Knuckleball! (2012 USA): First things first: this is a terrible title for a film, made even worse by the exclamation mark. Look, I know knuckleballers are a unique baseball breed, and that what they do is kinda special in a weird way. But you wouldn't call a documentary Split-Fingered Fastball!, would you? How about Slurve!? No, you wouldn't. Rant over: if you can get past the dumb as dirt title (and you're a baseball fan), you'll enjoy and be informed by This Film!, which features a ton of fascinating archival footage, humorous anecdotes, and revealing chat. Highlights include appearances by knucklers Tim Wakefield, Tom Candiotti, Charlie Hough, Phil Niekro and of course R. A. Dickey, who won the 2012 Cy Young Award after finishing the season 20-6. In short, baseball fans need to watch This Film! Also airs at 7:25 PM.

Thursday 6/13/13

1:35 AM The Movie Channel
The Perfect Host (2010 USA): I missed this little gem during its brief 2011 theatrical run, but caught up with it recently via home video. Blending comedy and suspense, The Perfect Host stars David Hyde Pierce as Warwick Wilson, a Los Angeleno who invites a complete stranger (Clayne Crawford) into his home for dinner, then proceeds to pepper him with probing and intrusive questions. And stranger John Taylor has quite a bit to conceal: he's actually a criminal trying to cover his tracks and escape the hot-on-his-heels coppers. A small-scale character study that get lost in the shuffle at the boxoffice (it didn't help that it was released at the height of summer blockbuster season), The Perfect Host will not disappoint you. Also airs at 4:35 AM.

1:30 PM Turner Classic Movies
The Magic Sword (1962 USA): It's never going to be mistaken for a Ray Harryhausen pic, but this Bert I. Gordon-helmed fantasy is good fun anyway. Basil Rathbone headlines as Lodac, a wicked sorcerer ensconced in a spooky castle and out to win the hand of beautiful (and much younger) local princess Helene (Ann Helm). Of course, being wicked, Lodac's idea of pitching woo is to kidnap the lass, take her back to his spooky castle, and presumably ply her with chocolates, flowers and Iron Maidens. That doesn't sit well with handsome young gallant George (Gary Lockwood), who's determined to rescue Princess Helene and claim her for his own. No, there's not a great deal of feminism evident in this extremely old-fashioned feature, unless you consider Estelle Winwood's flighty turn as George's adoptive mother Sybil somehow reflective of the then nascent women's lib movement. Watch for Angelo Rossitto as a little person and Maila Nurmi (Vampira) as The Hag!

6:30 PM Turner Classic Movies
Laughter In Paradise (1951 GB): The great Alistair Sim stars in this uproarious British comedy produced and directed by Italian expat Mario Zampi. Sim plays Captain James Deniston Russell, a retired Army officer looking to inherit a considerable sum of money (well, £50,000 – that was a lot in 1951!) from a recently deceased relative. There's a catch, however: each of the four heirs (including - in addition to Sim – George Cole, Fay Compton, and Guy Middleton) must fulfill the requirements of the will's codicil – and the codicil is quite onerous. The good Captain, for example, must spend a week in jail for a petty crime, whilst Middleton must marry the first woman he encounters (though presumably not Fay Compton's character!). This is classic British comedy on par with Ealing's best, and comes highly recommended.

Friday 6/14/13

12:10 AM The Movie Channel
Altered (2006 USA): Here's one of those films the Blair Witch guys ( in this case, Eduardo Sanchez) made after getting rich in a hurry. It's the slightly wacky tale of two men who find themselves in possession of an alien creature, who – 15 years previously – had abducted one his present day captors. Best described as a cross between E.T. and I Spit On Your Grave (with a little anal probing thrown in for good measure), Altered is perhaps better concept than film, but is a reasonably good attempt to do something a little different. Also airs at 3:10 AM.

4:20 AM HBO Signature
Las Acacias (2011 ARG-ESP): This terrific drama only needs three characters to capture and hold your attention, and only two of them have any dialogue! They're Ruben (German da Silva), a grizzled trucker driving from Paraguay to Argentina; Jacinta (Hebe Duarte), a young hitchhiker trying to get home; and Anahi (the wonderfully expressive Nayra Mamani), Jacinta's infant child. Las Acacias is basically 90 minutes of talking and driving, but is blessed with a truly wonderful screenplay courtesy Salvador Roselli and director Pablo Giorgelli. The film won a ton of well-deserved prizes on the festival circuit, including the Golden Camera at Cannes.


8:30 PM Turner Classic Movies
The Burglar (1957 USA): Here's a film I last saw on the BBC...or maybe it was Channel 4. Regardless, I definitely saw The Burglar in the UK and can't recall any US screenings of recent vintage, so this TCM broadcast is not to be missed. One of only a very few films penned by hardboiled novelist David Goodis (which probably explains why it's as good as it is), The Burglar stars Dan Duryea as Nat Harbin, a two-bit gangster plotting the theft of a priceless necklace with the aid of moll Gladden (Jayne Mansfield) and fellow baddies Baylock and Dohmer (Peter Capell and Mickey Shaughnessy). Blending elements of routine crime drama and high-pitched noir into one irrisistable package, The Burglar also gave Mansfield an opportunity to break out of the ditzy blonde comedy roles she was generally stuck with. She makes the most of it.

11:30 PM Turner Classic Movies
The Burglars (1971 FRA): One burglar not enough for you? Try the family pack, available via this excellent French crime drama directed by Henri "Sicilian Clan" Verneuil. And yes, it's a remake of The Burglar, this time set in Greece, where a group of no-goodniks (including Jean-Paul Belmondo, Robert Hossein, and Dyan Cannon) are matching wits with a tough cop (Omar Sharif) in an effort to get their mitts on an incredibly valuable piece of jewelry. Featuring a dynamite car chase sequence and a terrific Ennio Morricone score (complete with Edda del'Orso vocals), The Burglars makes its widescreen American television debut this evening.

Saturday 6/1513

6:00 AM Turner Classic Movies
The Wacky World of Mother Goose (1966 USA): Once upon a time, there was something called a "Saturday matinee." Parents would dump their children at the local cinema in the morning and enjoy a day of peace and quiet, while the kids would take in a few cartoons, perhaps a chapter-play, and a feature or two, all while screaming at the top of their lungs and hurling popcorn in all directions. Ushers hated it but theater owners loved it, because the house was full and they sold a ton of snacks. Sadly, this institution was dying out by the late 1960s, when The Wacky World of Mother Goose hove into view on screens across the nation and killed the Saturday matinee stone dead. Yes, this is an extremely rare film, but there's a reason: it features some of the worst cut-rate animation you've ever seen, horrible songs, and terrible voice acting (other than that provided by headliner Margaret Rutherford). Even the least discriminating 21st century kids are not going to sit through this unless you tie 'em down and dope 'em up. You, however, can revel in the horror of it all and appreciate one of the worst films of all time - how Michael Medved failed to include it in his Golden Turkeys book is beyond me.

Sunday 6/16/13

Midnight Fox Movie Channel
Making It (1971 USA): Hollywood eminence grise Peter Bart got his start with this comedy-drama about the sexual foibles of a young man in a hurry. Phil (Kristoffer Tabori) is a high school senior whose adolescent libido is taking him in all sorts of directions - including towards his P.E. teacher's attractive wife (Marlyn Mason) and cute-as-a-button classmate Debbie (The Velvet Vampire's Sherry Miles). Needless to say, all the canoodling gets him into deep waters - including an unwanted pregnancy that causes the film to shift abruptly and uneasily from goofy generation gap comedy to hyper-serious abortion drama. The shift is not well executed by Bart's screenplay, but Making It's interesting cast (including a very young Bob Balaban, John "Piglet" Fiedler, and not one but TWO Van Pattens) renders it classic TiVoPlex material.

11:00 PM Turner Classic Movies
Close-Up (1990 IRN): Warning: Abbas Kiarostami film ahead! For a lot of folks, Kiarostami's e x t r e m e l y d e l i b e r a t i v e brand of filmmaking is a total (and understandable) turnoff. If, however, you have no problem with a guy who makes Ingmar Bergman look like Michael Bay, you will be delighted to see this film appearing tonight on TCM. There's the added benefit of a generous dose of meta, with fellow director Mohsen Makhmalbaf starring as himself and Hossain Sabzian playing...a man impersonating Mohsen Makhmalbaf! This I promise: you definitely haven't seen another film quite like Close-Up.

Monday 6/17/13

8:45 AM Encore Action
Firewalker (1986 USA): At the polar opposite of Close-Up sits this Chuck Norris action epic, in which the Chuckster and Louis Gossett, Jr. play fortune hunters out to find a lost cache of valuables in Mexico. There are very few films I only give a "1" to on IMDb, but this is one of 'em. I've purged my memory of precisely what renders Firewalker so awful, so you'll have to tune in for the gruesome details.