Friday Box Office Analysis
by Tim Briody
June 1, 2013
BoxOfficeProphets.com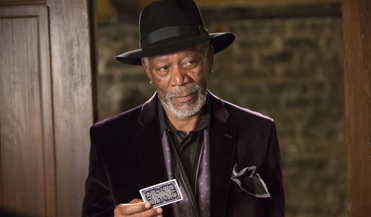 ---
Now You See Me pulls a surprise out of its hat on Friday, besting [bp:91_]Will Smith[/bp] and [bp:4219_]M. Night Shyamalan[/bp].

Now You See Me

The slick looking magician-crime thriller Now You See Me is the top new release on Friday with $10.1 million. We pretty much used up all our magic metaphors when describing The Incredible Burt Wonderstone a couple months ago, but there's no smoke and mirrors here. In a matchup that After Earth looked to win handily on paper (and tracking data), audiences responded to the much better looking film. A weekend of $27.7 million is very strong on a weekend that's sort of an afterthought.

After Earth

The Smith clan and M. Night Shyamalan earn $9.8 million on Friday which is…not that great considering the expectations. With atrocious reviews and terrible word-of-mouth, the opening could have been much worse, but the remainder of the weekend is not expected to be terribly kind either. This is not 10 years ago when Will Smith was at the height of his box office powers and Shyamalan has been a box office punchline for several years now as he tries to recapture the lightning in a bottle that was The Sixth Sense. Five years ago The Happening had a 2.33 multiplier for the weekend as it started with $13 million and ended with $30.5 million. Will After Earth suffer the same fate? Not quite, but the tight race between it and Now You See Me will widen a good bit. Give it a rather flat $24.2 million on the weekend.

Fast and Furious 6

Still on top on Friday despite a plummet of 73% from last Friday, The Rock and [bp:201_]Vin Diesel[/bp] earn $10.5 million on Friday with the sixth Fast and Furious entry. Huge drops have been normal for the franchise, as Fast Five took a similar Friday to Friday drop of 69% in its second weekend. It'll win the weekend without too much of a sweat with a second frame of $32 million.

The Hangover Part III

The Hangover Part III also drops a predictable 65% from last Friday to $5.1 million. That's right in line with the second weekend decline Part II had, though it still earned double that amount. A second weekend of $15 million is just fine, but it's only in line to earn about half of what Part II did.