Monday Morning Quarterback
By BOP Staff
April 16, 2013
BoxOfficeProphets.com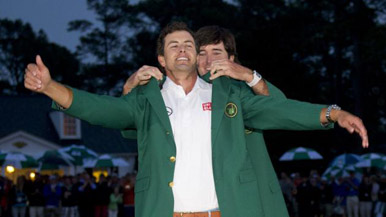 ---
Kim Hollis: 42, the biopic about Jackie Robinson, opened this weekend with $27.5 million. What do you think of this result?

Jay Barney: This film is going to be a pretty big success over the coming weeks. In many respects it already is. I took a look at the early Friday numbers over the weekend, and when 42 was doing a little better than expected I started thinking about its prospects over the long term. Early reviews are good to spectacular, and I can't emphasize enough how important the opening weekend numbers will help this film. It is already millions of dollars ahead of expectations and the next couple of weeks don't look as though any other picture is going to seriously take away the core demographic.

The film is already approaching its production budget, which was in the $40 million range. With $27 million in the bank, and with the word-of-mouth it is going to get, matching the amount it cost to make the movie could be achieved before the start of its second weekend. Once next week's numbers are in, 42 will have already made millions of dollars. Those are the results every writer and creative team dream of, and right now, Brian Helgeland and Warner Bros have to be pretty excited.

On other levels, there is a lot more going for this one. The timing is absolutely perfect, as the weather is getting warmer, and baseball season is well underway. This is probably the type of film that is an event for couples, as this will be one of those occasions were guys ask girlfriends to come with them. It won't be a date movie in the true sense, but more than sports geeks are going to buy tickets for 42. This also is a nice achievement for Harrison Ford, and proves that he is not on the shelf yet. Too often I hear people discuss some of his recent films, like Space Cowboys, Morning Glory, Extreme Measures or Firewall and they think the guy is washed up. I think Ford still has appeal and in the right roles he can still be a draw. 42 will be a nice achievement in a long line of successful films for him.

Brett Ballard-Beach: With all due respect to Tim Briody, I would categorize this as an in the park home run, rather than a triple. No baseball movie has ever opened north of $20 million, and only one has finished above $100 million (A League of their Own). This was a tremendous opening that may prove to be the least front-loaded #1 of the year so far (three out of five ticket buyers were over 35, a demographic that rarely rushes out on opening weekend.) With strong legs that should carry this for at least until the end of May/early June, it should easily surpass League and claim the #1 mantle in its genre. I admit to being way off base on the breakout potential for this. I was cynical about the reception of its old-fashioned storytelling and its earnestness. It also sounds like every opportunity to sell this story properly was embraced by the marketing team. The success is a pleasant surprise.

Matthew Huntley: This is indeed a solid opening weekend figure, and because the demographic for 42 skews toward older adults, it's likely to show better-than-average legs, perhaps enough to get as high as $85-$100 million. The timing, as Jay alluded to, is also in the film's favor, so Warner Bros. must see this as a win. I haven't seen the film yet, but I admit I'm skeptical about it. Something about the way the era and subject matter are depicted in the ads make it seem too polished and melodramatic, but I won't judge a book by its cover, which, coincidentally, seems to be the message of the movie.


Bruce Hall: This is huge. Number one opening. First baseball movie to open over $20 million. Great chance of passing $100 million. Demographically it scored big with middle aged men, African American AND female audiences. Reviews have been kind and word-of-mouth has been very positive. Plus, the marketing leading up to this film was subtle, polished and perfectly well timed, partially benefitting from the real life mystique behind its subject matter. And if you're Brian Helgeland, look whose directing career is no longer on life support! It'll be interesting to see if, as we all seem so believe so far, this film demonstrates ample legs.

Edwin Davies: This is an immensely impressive result from a film which I think everyone was feeling a little cool towards going into the weekend. Pretty much everyone said it would do okay, maybe approach the level of Moneyball or The Benchwarmers, but that it would probably be in a close finish for number one with Scary Movie 5. So for it to smash the opening weekend record for a baseball movie is pretty spectacular relative to expectations. Even if it doesn't show great legs going forward - and I think that there is a chance that a big opening weekend might lead to a slightly larger than expected drop next, though it could easily surprise me again - it's guaranteed to make back its budget and make a decent profit stateside. The only downside is that the film will probably be a non-starter anywhere other than domestically, because baseball is America's pastime (and dull, to boot) and no one outside of America really knows who Jackie Robinson is, which in a way emphasizes how important this opening weekend was to the overall success of 42. Unlike most films these days, it had to do well in the US because the money from foreign markets is going to be pretty small.

Max Braden: I feel like I'm not surprised at the result (as in that it did well), but this could have easily been met with a "that's a nice little movie" tepid response. Years ago the biopics of Ty Cobb and Babe Ruth starring Tommy Lee Jones and John Goodman, both well known at the time, barely made a dent at the box office. I think they just found the right groove, with Boseman and everyone else fitting in well, and a solid marketing campaign.

David Mumpower: What pleases me about this result is that independent of my love of baseball, the greatest sport in the world, a quality movie has excelled at the box office. 42 earned an A+ Cinemascore. We hadn't had a film do that in calendar 2013. There has been only a handful since last summer (!). The start of 2013 has been one of the worst movie quarters of my lifetime…and I'm not in the Justin Bieber demographic if you know what I'm saying. With 42, an acclaimed sports movie has captured the attention of consumers. I am not quite ready to cede the project over $100 million as Brett believes to be inevitable. Still, I am thrilled by this debut and fully believe that 42 will become a staple of cable television as most great sports movies do.

Kim Hollis: Everyone has been commenting on how this film plays to older audiences, but I think we might see it emerge as a family-oriented film as it continues on in theaters. I'm seeing friends recommend it as a good (and important) movie for kids over 11. Since audiences are so enthusiastic, I agree that it's looking at long-term success and while I don't really expect it to play out like a Blind Side, I do think it shares a lot of similar qualities that will help push it along.