Friday Box Office Analysis
By Tim Briody
February 16, 2013
BoxOfficeProphets.com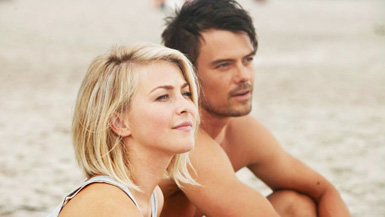 ---
A Good Day to Die Hard

The fifth Die Hard entry earned $7.2 million on Friday to go along with $8.2 million on Thursday. By the time you read this, A Good Day to Die Hard will have out earned The Last Stand, Bullet to the Head and Parker. By the middle of next week it will have out earned them all, combined. Live Free or Die Hard was a Wednesday opener in July 2007 so comparisons are a little wonky but suffice to say that there's still a good deal of life remaining in this franchise. Die Hard 5 isn't going to blow away any records domestically, but will once again showcase the increasing power of foreign box office. A Good Day to Die Hard should have a three-day weekend of $23 million, and $31.2 million in four days.

Safe Haven

The latest Nicholas Sparks five-hanky weeper was actually the top film on Thursday (Valentine's Day, natch) with $8.8 million but now it's even with Die Hard with another $7.2 million. With the big day behind it, it's going to trail off fairly quickly, which is fairly standard for the Sparks genre. Give Safe Haven $20.8 million for the weekend and $29.6 million over the four days.

Escape from Planet Earth

Eschewing a Thursday release, the animated Escape from Planet Earth earned $3.6 million on Friday. We've gone a while without a true kid/family film but the Weinstein Company is not the studio to break that trend. The longer weekend will help its cause a small amount, but I think around $12 million is probably best case scenario for the weekend.

Beautiful Creatures

The Twilight wannabe is the biggest disappointment of the weekend with $2.4 million on Friday after taking in $2.5 million on Thursday. You have our permission to point and laugh. The franchise non-starter will have a three day weekend of $7.2 million and $9.7 million over four days.

Identity Thief

Last weekend's big winner, Melissa McCarthy's Identity Thief, drops a respectable 42% to $6.5 million. It's in line for another very good weekend, and a total of around $20 million wouldn't be out of the question.