Friday Box Office Analysis
By Kim Hollis
February 9, 2013
BoxOfficeProphets.com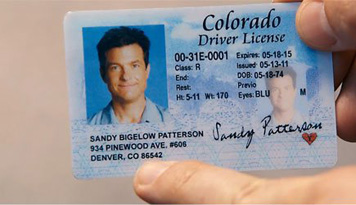 ---
The weather in the Northeast may be frightful, but that hasn't stopped people from heading out to the movies this weekend. Or at least, one particular movie.

Identity Thief

Those of us who watched Gilmore Girls have known for more than a decade that Melissa McCarthy is hilarious and charming. The rest of the world has just been catching up over these past few years. With a hit TV show (Mike & Molly) and an Academy Award nomination for her role in the breakout comedy Bridesmaids under her belt, McCarthy has now moved on to a central role in Identity Thief, where she stars opposite Jason Bateman. Despite poor reviews and an entire portion of the nation essentially shut down due to Winter Storm Nemo, the Seth Gordon-directed film opened to $11.2 million on Friday. Considering the fact that the film had just a $35 million budget, this is welcome news for Universal Pictures, who will be pleased to have a minor success on their hands. It should end up just shy of the $30 million mark, with a weekend total of $29.1 million.

Side Effects

And so Steven Soderbergh's movie directing career goes out not with a bang, but with a whimper. After helming such successes as Out of Sight, Ocean's Eleven (and its sequels), Erin Brockovich and Traffic, Side Effects will be Soderbergh's last film to see theatrical release (an HBO movie based on the life of Liberace is coming later this year). Soderbergh has said that he is quitting directing to focus on his painting, so at least he isn't leaving his creativity behind completely (and there's always the chance that he misses it and comes back). Side Effects earned only $2.8 million on Friday, quite possibly because in commercials it actually looked like a CBS movie of the week. Reviews are excellent, though, so it should find an audience over the long run. It just may have to come from home video. The weekend total should wind up right around $7.9 million.

Other notable titles

Warm Bodies had a pretty steep decline from last Friday, dropping about 60% from last Friday's debut of $8.1 million. Yesterday's total of $3.3 million should help steer it along to a three-day total of around $10 million. Not bad for a movie with a zombie for a protagonist.

The late, great director Tony Scott's Top Gun was re-released into 300 theaters this weekend, this time in 3D. The Tom Cruise action flick earned $533,000 yesterday and should be able to take in $1.6 million for the weekend.

Sly Stallone's flop Bullet to the Head was out of the top ten yesterday, down 70% from last Friday to $520,000. It's already all but forgotten. Look for a second weekend total of $1.5 million.