Friday Box Office Analysis
by Tim Briody
February 2, 2013
BoxOfficeProphets.com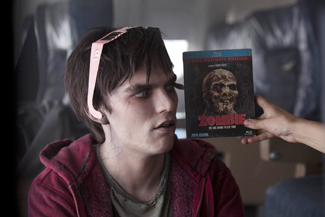 ---
Warm Bodies

Audiences were not cold to Warm Bodies as it earned $8.1 million on Friday. With strong reviews and Valentine's Day incoming, the clever zombie love story is a perfect Super Bowl weekend film, though it will take a hit on Sunday as does everything. Expect a winning weekend of $20.2 million.

Bullet to the Head

Much like Arnold Schwarzenegger's The Last Stand, Sylvester Stallone's Bullet to the Head is given a collective shrug as it throws under Arnie with $1.7 million on Friday. Attention old action stars: people will only care if you are all in one movie together (or if you make sequels). A weekend of $4.8 million is all this one is going to manage.

Notable Holdovers

Hansel and Gretel: Witch Hunters drops a fairly predictable 51.4% from last Friday to $2.9 million. That's a figure that could have been considerably worse and it will have a second frame of about $8.6 million.

Meanwhile, Silver Linings Playbook has proven itself to be a long-term player, adding a few more theaters and actually increasing 3% from last Friday to $2.4 million. The Academy Award contender continues to chug towards $100 million with a weekend of $7.2 million.