Friday Box Office Analysis
by Tim Briody
January 19, 2012
BoxOfficeProphets.com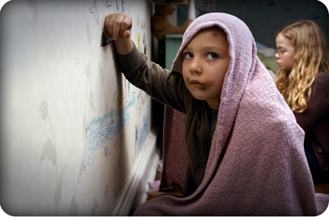 ---
Mama

Three weeks into 2013 and we've got our second disposable horror film of the year topping the box office on Friday. Mama opens with $10.1 million on Friday. The deluge of advertising paid off as younger viewers who have no idea Jessica Chastain is about to win an Academy Award still flocked to Mama. Two weeks ago, Texas Chainsaw 3D (which is already out of the top ten) also started with $10.1 million and had a $21.7 million weekend. Mama should do a little better than a 2.14 multiplier, but not by too much. It will take the weekend with a fairly impressive total of $23 million.

Silver Linings Playbook

Expanding into wide release, the Jennifer Lawrence/Bradley Cooper film earns $3 million on Friday, a 96% increase from last weekend for those scoring at home. After taking in $44 million in limited release, this is a decent expansion, even if it feels a little late coming a week after the Oscar nominations. A weekend of $9 million is just fine and it stands to be a decent performer in the buildup to the Oscars.

Broken City

Earning $3 million on Friday, the cop drama starring [bp:124_]Russell Crowe[/bp] and [bp:1210_]Mark Wahlberg[/bp] didn't resonate that well with audiences. The problem with these political intrigue dramas is that they come across as the same type of stuff that's on television almost every week, just with higher star power. The star power in Broken City isn't enough to get audiences to come out and that's why Broken City will have a fairly disappointing weekend of $8.6 million.

The Last Stand

Finally, Arnold Schwarzenegger officially returns to acting and nobody noticed or cared, as The Last Stand could only manage $2 million on Friday. The Expendables seems to have spoiled viewers on mindless action, as The Last Stand has merely one star instead of everybody in Hollywood. Anyway, this will vanish quickly after a $5.6 million weekend.

Notable Holdovers

Future Best Actress winner Jessica Chastain completes the 1-2 punch at the top of the box office as [tm:3382_]Zero Dark Thirty[/tm] takes second with $4.6 million, off 50% from last weekend. I'd mostly attribute that decrease for one of the Best Picture frontrunners as the film simply not being what viewers thought it was (or simply too realistic in its depiction of torture) and that's not exactly helping word-of-mouth. Give it a weekend of $13.3 million.