Friday Box Office Analysis
By David Mumpower and Kim Hollis
January 12, 2013
BoxOfficeProphets.com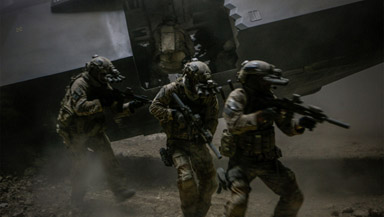 ---
This week was anticipated to be the moment of triumph for Zero Dark Thirty. Its theatrical expansion into wide release coincided with Academy Awards nominations. The expectation was that the nominations would reinforce the widespread belief that Zero Dark Thirty is the must-watch title of the awards season.

Alas, the always fickle Academy had other plans. Five other movies earned more nominations than Zero Dark Thirty, while movies as unheralded as Amour or as unlikely as Skyfall earned the same number of nominations (five). Zero Dark Thirty may have lost its front-runner status for the Oscars, but it was still the people's choice on Friday. The Kathryn Bigelow-directed project grossed $9 million on Friday, easily enough to win the day and put it on a course to finish in first place for the weekend.

Zero Dark Thirty's production budget has been a matter of conjecture throughout awards season, with some analysts pegging the number as low as $20 million, while the Wall Street Journal believes it is $45 million. Using any of these numbers, Zero Dark Thirty is still headed toward profitability. In its previous 23 days in limited release, it had earned $5.5 million. With a $28 million weekend, the movie will have earned $33.5 million after only three days in wide release.

Oscar disappointment notwithstanding, this film remains the most anticipated project on the early 2013 schedule. The Sony release should have a healthy, extended stay in theaters in the run up to the awards. Still, if you had told anyone a few months ago that Les Miserables and Django Unchained would crush Zero Dark Thirty at the box office, no one would have believed you.

There was a tie in second place on Friday as two titles grossed $6.7 million each. Gangster Squad is the one almost assured of the second place finish, though, as it is will see better audience hold over Saturday and Sunday. Still, a $19 million weekend is nowhere near a good enough result for a $75 million production. Warner Bros.'s decision to release the film in mid-January was an odd one. After being pushed from the Fall 2012 schedule because of the Aurora, CO tragedy (a theater shooting scene had to be removed from the film), Gangster Squad could have been slotted anywhere on the 2013 release schedule. While January is no longer the movie dumping ground it once was, everything about the marketing of this project felt like post-holiday afterthought. For a movie featuring this much star power, a lack of studio support like this becomes self-fulfilling prophecy.

While A Haunted House will finish in third place for the weekend, it is diametrically opposed to Gangster Squad in terms of bang for the buck. Looking at it analytically, a movie front-lined by Josh Brolin, Sean Penn, Ryan Gosling and Emma Stone has just been matched on day one by a movie starring Marlon Wayans. This difference in star power explains the massive gap in budget outlay, as A Haunted House cost $2.5 million to film. While Gangster Squad is a more ambitious project, A Haunted House has proven to be the much better financial investment. In earning $16.7 million this weekend, it will have secured a profit in three days. The Wayans family continues to demonstrate reliable drawing power in low-budget comedies, going all the way back to Hollywood Shuffle in 1987.

Last weekend's #1 film, Texas Chainsaw 3D, fell off a cliff this weekend, earning only $1.8 million. That amounts to an 82% drop from last Friday's $10.2 million. That is one for the record books. Everyone who wanted to see that movie has now seen it.