Weekend Forecast for January 11-13, 2013
By Reagen Sulewski
January 11, 2013
BoxOfficeProphets.com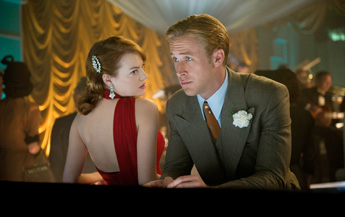 ---
Although it's not the only thing to talk about this weekend, what most people will be watching at the box office is the consequences arising from Thursday's Oscar nominations, and the subsequent expansions and re-releases of contending films. Perhaps ironically, it's one of the films that's seen its hopes damaged most that should lead the way.

Zero Dark Thirty received just five nominations on Thursday, with at least one significant omission in director, which leads many to think that the film about the hunt for Osama bin Laden is now on the outside looking in, at least as far as the Best Picture race goes. Of course, that's a separate issue to its box office prospects, which remain high thanks to incredible limited release earnings – and of course, a Best Picture nomination is still a Best Picture nomination.

The film, directed by Kathryn Bigalow, details the nearly 10-year hunt for Osama bin Laden after the 9/11 attacks through the lens of a CIA agent (Jessica Chastain) who has spent her entire career hunting for the leader of Al Qaeda. Following leads around the world, she's finally able to collect enough evidence to present her case and get a SEAL team to... well, you know how this went. The story is more about how the world's most wanted man was tracked down despite his incredible secrecy and his location in the most hostile-to-the-U.S. location in the world.

The whys and hows of that process were not always pretty, and maybe at times kind of awful and/or contrary to basic values. The film has taken significant criticism over what appears to be a pro-torture stance (others say the film's view point isn't quite so cut and dried) as well as some possible shenanigans about how some of the classified information involved into the hunt got into the film. I find it difficult to believe that people would care about the latter, though the former is a bit more of an issue. I expect that to be more an issue going forward for word-of-mouth rather than its "opening weekend". And I'm certain there's a potentially significant part of the audience who wouldn't have a problem with it, or might even approve.

Films about the War on Terrorism and 9/11 have proven to be a tough sell, with audiences generally feeling that these films are trying to lecture them. Zero Dark Thirty is a little different on that front, in that it's a procedural with a "happy" ending. It's also been sold fantastically, with the trailer finishing with a clip of that stunning night raid on bin Laden's compound. More to the point, we already know that there's an audience for this.

In three weekends of limited release, it's already brought in a little over $5 million – last weekend putting up a gaudy $44,000 per screen average at 60 venues. This weekend it gets close to 3,000 venues, and after modifying for both the expansion and the Oscar nominee factors, this should mean about a $21 million opening weekend, in one fell swoop surpassing the domestic total of Bigalow's previous war film The Hurt Locker.


A criminal investigation of a very different sort anchors Gangster Squad, which is a period piece about Los Angeles in the 1940s and '50s, when a group of policemen were tasked with going off the books to bring down the operation of mobster Mickey Cohn. A decently strong cast, with Josh Brolin, Ryan Gosling, Emma Stone and Sean Penn as Cohn, mark this as a kind of low-rent L.A. Confidential, or L.A. Noire: The Movie.

Gangster Squad is not without controversy of its own. In a terribly unfortunate coincidence, it was the film trailer playing right before the Aurora theater shooting, and had a scene of a mass shooting in a theater (since removed). While clearly not the film's fault, you also can't blame people for that leaving a bit of a sour taste in their mouths. It was subsequently moved from a fall date to this weekend, which is a bit of abandonment. I don't think all is lost, and the film has still has a fair bit going for it – that cast, lush period detail and a beautiful saturated look that calls back to some of the first color films – but you get the feeling the promotional department doesn't have their heart in it. I'd look for around $14 million for the squad this weekend.

A new round of horror films always leads to a new round of horror parodies, and the found footage genre is no exception. Paranormal Activity and the like seem to have inspired Marlon Wayans, at least in the sense of inspiring him to think "hey, I can do what I did before! All over again!", and the result is A Haunted House. Not just about found-footage films, it also brings in the exorcism craze, throwing the whole thing in a blender with Cedric the Entertainer as a priest and Nick Swardson and David Koechner as celebrity ghost hunters. The whole thing seems about as funny as unnecessary dental surgery, although that hasn't always stopped these movies before.

These "everything and the kitchen sink" parody films have run smack into the diminishing returns wall, and have actually disappeared for a bit – Dance Flick was the last memorable one, and that only opened to around $10 million. We're actually in for a bit of a renaissance of these this year, with Scary Movie 5 (starring Charlie Sheen and Lindsay Lohan! Oh joy!) around the corner, but feels like an amateurish attempt to capitalize on a trend. Say what you will about the Paranormal films, at least they had a point of view. Still, this probably gets about $9 million of coattail money this weekend. Depressing, depressing coattail money.

The main challenge to Zero Dark Thirty this weekend will be another Oscar nominated film, though one well into its release. Django Unchained also received five nominations, including Picture, and already has over $100 million under its belt. Word-of-mouth was decent prior to Oscar nominations, witnessed by its just 34% drop last weekend, and which should see a one-weekend boost. The violent revenge flick likely won't get enough of a boost to jump into top spot, but could spend its third straight in the second spot, with about $17 million.

Les Miserables is another Oscar nominated film that should get a big benefit from Oscar nominations, and has been running more or less even with Django Unchained so far. It's probably a bit more of a front-runner for Best Picture than the other films mentioned so far, and as such might see a really solid weekend of $16 million.

The Hobbit was shut out of most significant awards, although it grabbed a couple of technical nominations. That means it likely continues its slow slide out of the top 5, earning around $10 million this frame. The final total for it is looking to be around $300 million domestic, which certainly isn't terrible, but isn't amazing in respect to the rest of the Lord of the Rings films and the ticket inflation since then.

Lincoln leads the pack with 12 nominations, but is also the highest grossing film of all the Best Picture nominees already. Still, it's not like this hurts, and it might even see an increase in its box office number to around $6 million this weekend. A win could mean $200 million territory, so there's certainly quite a bit at stake still.

Non-Oscar films are next, with the unlikely trio of Jack Reacher, Parental Guidance and This Is 40 likely to come in around $5 million.

Still waiting a week to expand is probably the biggest winner overall of Oscar nomination day, Silver Linings Playbook. The David O. Russell directed romantic comedy about mental illness and damaged people scored eight nominations, including four in acting categories. Already with an impressive $35 million, it's going to 2,500 venues next week. This week should still see a small boost to around $5 million.