Friday Box Office Analysis
By Tim Briody
December 15, 2012
BoxOfficeProphets.com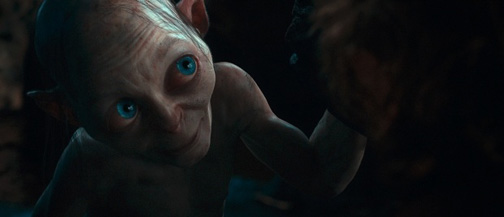 ---
[tm:1517_]The Hobbit: An Unexpected Journey[/tm]

[bp:598_]Peter Jackson[/bp]'s Hobbit prequel wakes up the box office after a lousy December to date as it starts with $37.5 million on Friday, with $13 million from midnight showings. This actually tops any single day from the Lord of the Rings franchise (the highest being Return of the King's $34.4 million), but that's mostly due to each of those three films being Wednesday openers.

It's hard to quantify this as good or bad at this point; while it doesn't match the heights of stuff like The Avengers, The Hunger Games, The Dark Knight Rises or even Twilight, none of the Lord of the Rings films exploded out of the gate, either. The bulk of their box office was earned over the money train that is the last two weeks of the calendar year rather than just one weekend. For now, we call this a fine start, with a chance to be December's biggest opener ever, a record held by 2007's I Am Legend with $77.2 million.

Taking out the midnight box office, that's a Friday of $24.5 million for The Hobbit. The Lord of the Rings entries each saw increases on Saturday, but that tends to be a side effect of a Wednesday opening since it depresses Friday. Though with IMAX and 3D and the increased FPS (what is this, a computer game?) anything is possible over the rest of the weekend. A weekend multiplier of 2.8 feels right (this ain't Twilight) and adding back in the midnight showings and The Hobbit starts the holiday season off right with a new December opening weekend record of $81.6 million.