Weekend Wrap-Up
Thanksgiving Box Office Red Hot Thanks to Openers, Holdovers
By John Hamann
November 25, 2012
BoxOfficeProphets.com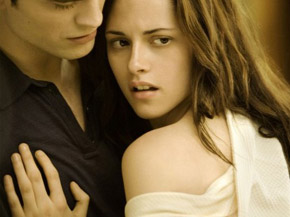 ---
It was so busy at movie theatres this weekend, no single film could break out. Unfortunately, we are left with Twilight on top, but with so many other interesting things happening this weekend, I don't care.

It's become a Thanksgiving tradition to have a big sequel aimed at youth debut at the top of the box office. Since 2009, we have either seen the second weekend of Twilight or Harry Potter hit the upper echelons. In 2009, it was Twilight: New Moon at #1 with $42.9 million in its second frame; in 2010, the second weekend of Harry Potter and the Deathly Hallows Part 1 earned $49.1 million; in 2011, the sophomore session of Breaking Dawn Part 1 was on top with $41.6 million. These films always help the top 12 total in a big way, but this year outshines the last three years, as the supporting cast – new and expanding films – opened very strongly this year, and holdovers did better than usual. What's different this year is that eight out of the top ten films are good or great – other Thanksgivings have brought us Burlesque, Faster or Ninja Assassin. The crop of films in the top ten may be the best Thanksgiving lineup I've ever seen, discounting the two Dawns, Breaking and Red.

Our number one film of the weekend is The Twilight Saga: Breaking Dawn Part 2, but it was a closer race than I expected. Twilight followed its same pattern – after earning $140 million last weekend, it fell its usual 69% to $43.1 million over the three-day portion of the weekend. Part 2 is basically tied with Part 1 so far, as the first Breaking Dawn earned $41.7 million over the same weekend last year. New Moon was also very similar back in 2009, when it earned $42.9 million. Same movie, same audience, same time of year - the Twilight franchise will go down in history as the most predictable series ever. So far, the final piece in this strange puzzle has earned $227 million. It cost $120 million to make and has earned a half-billion worldwide. The good news is that a decent hold by any of our top five next weekend, or a strong performance from Brad Pitt's Killing Them Softly next weekend, will keep Twilight from three-peating like it did last year. Fingers crossed!

None of the openers cracked the top three this weekend. Over a normal weekend, that would spell disaster for the overall box office, but not this year, as holdovers are super strong. Second spot goes to Skyfall, and its performance this weekend is nothing but wow. Skyfall earned a blistering $36 million and falls only 12% compared to its $41.1 million gross last weekend. In 2008, Quantum of Solace fell 30% over the three-day portion of the Thanksgiving frame, dropping from $26.7 million to a paltry $18.8 million. Even the better Daniel Craig Bond film fell more – Casino Royale opened over the pre-Thanksgiving weekend to $40.8 million and fell 25% over the holiday to $30 million.


Skyfall earned more on its Thanksgiving Friday than it did seven days earlier ($14.8 million vs. $12.3 million), and in the process, broke the $200 million mark on its 15th day. This is the first time a Bond film has ever broken the $200 million mark domestically. Skyfall is the anti-Twilight – it is pushing the box office boundaries for the franchise despite being around for so long. Since opening, Skyfall has brought in $221.7 million stateside, and with a strong holiday season, the domestic finish could be staggering, and joins an overseas gross that has already pushed past the half-billion mark.

Lincoln pulls into third this weekend – the same spot it was in last weekend – but beats the gross it earned last weekend despite adding only 243 more screens. A weekend ago, the Steven Spielberg historical drama earned $21 million; over the three-day portion of the Thanksgiving weekend, Lincoln took in $25 million, an increase of 19%. This is reminiscent of what The Blind Side did over Thanksgiving 2009, when it opened to $34 million. The Sandra Bullock flick increased its take over turkey weekend to $40.1 million, an increase of 17.6% compared to the previous frame. Having the increase is huge for Lincoln's Oscar hopes, not to mention its financial hopes. It has put itself in a position to be a $100 million plus earner (Oscar likes that), and will likely be the go-to film for adults until December 28th when Les Miserables opens. Lincoln cost Disney only $65 million to make, and is going to earn strongly for the next five weekends. Its total sits at $62.2 million so far.

Finishing fourth and feeling the pinch of a very busy box office is our first opener, Rise of the Guardians. The DreamWorks Animation release earned $24 million over the three-day portion of the weekend, and $32.6 million over the five-day. Tracking was expecting $40 million over five days, and the studio was expecting at least $35 million over that time frame, so this one ends up falling short. It got what it needed, though – a good start, as it now has an 'A' Cinemascore to boast about and an upcoming slate that has no competition until The Hobbit shows up on December 14th. Things that are working against it include the budget ($145 million), a premise that is more action-oriented than fun, and an animation style that might be putting some people off. I expect it to beat the trend of big post-Thanksgiving tumbles, and end up earning decent money right up to Christmas.

Fifth is Life of Pi, which, despite its ranking in the top ten, blows the cover off tracking expectations. Tracking was expecting a laughable $15 to $20 million over five days, but it ended up with $22 million over three days, and a powerful $30.1 million over five. All of a sudden, the big gamble that Fox had on its hands (Pi cost $120 million to make) was won, as a film like Martin Scorsese's Hugo earned 6.5 times its opening three-day Thanksgiving gross. Life of Pi is currently 87% fresh at RottenTomatoes, with many critics commenting on the strength of the 3D. This is another film that could have long, strong life. Some might argue that they took it too wide too soon in– 2,900 theatres this weekend, leaving little room for expansion. However, this is a much stronger domestic start than anyone expected. It earned an A- Cinemascore, and should find at least another $100 million from overseas cinemas, if not more.

Sixth is Wreck-It Ralph, which powered through the competition to have a very strong Thanksgiving weekend at the box office. Despite Rise of the Guardians showing up, the Disney release was still strong. In its fourth weekend, Ralph earned $16.8 million over three days, and dropped a small 10%. The $165 million Wreck-It Ralph has now earned $149.5 million stateside, and is just getting started overseas.

Seventh is Red Dawn, as even the critically-reviled, totally implausible film had an okay Thanksgiving (right, Twilight?). Red Dawn, the remake of the '80s actioner that launched many careers, earned $14.6 million over three days, and $22 million over five days this holiday weekend. The $65 million release sat on the shelf since 2009 (or three Twilights ago), but shook off that stench of failure this weekend and at least got over the $10 million mark. With foreign grosses, it could be possible that this one even makes money, but that's still a ways off. Reviews were awful as expected, with an 11% fresh rating at RottenTomatoes, despite starring Chris Hemsworth and Josh Hutcherson.

Eighth spot goes to Flight, another holdover that showed some muscle this weekend. Last weekend, Flight finished with $8.8 million. Over the three-day portion of the Thanksgiving weekend, the Denzel Washington film earned $8.6 million, giving it a drop of just 2%. Made for only $31 million, Flight has now earned almost three times that amount, as it has pulled in $74.9 million so far.

The next big thing finishes ninth this weekend. Silver Linings Playbook, the critical darling with Bradley Cooper and Jennifer Lawrence, was out to only 367 theaters. Even so, the film still shone this weekend, pulling in $4.6 million over three days, giving it a venue average of $12,597. Playbook - and its 89% fresh rating - has a long way to go before it's through, but is off to a very strong start. Considering the time of year, we've already had a strong start toward Oscar season.

Finally in tenth is Argo, another film that had a strong hold over the Thanksgiving frame. The Ben Affleck film earned another $3.9 million this weekend, and declines a tiny 4% in the process. The $45 million Warner Bros. thriller has now earned $98.1 million as it climbs its way toward the $100 million mark.

Overall this weekend, and for the third consecutive weekend, things are very, very good at theaters. Three weekends ago when Skyfall opened, the top 12 took in $163 million. Then, Breaking Dawn Part 2 opened, and lifted the box office to $242.4 million. This weekend, the box office brought in $200.4 million. Last year, when Breaking Dawn Part 1 was on top over the turkey frame, the top 12 took in a lighter $155.4 million, and Thanksgiving the year earlier brought in $177 million. Next weekend brings Brad Pitt's well-reviewed film Killing Them Softly, and likely more screens for Silver Lining Playbook and Lincoln. Check back next weekend to see if the roll we're on continues.