Black Friday Box Office Analysis
By Tim Briody
November 24, 2012
BoxOfficeProphets.com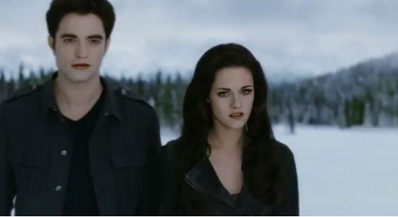 ---
Thanksgiving saw three new releases, but it's the leftovers that are dominating the holiday box office.

Rise of the Guardians

The top new film on Friday is fourth at the box office as the animated Rise of the Guardians earns $9.2 million after $7.8 million over Wednesday and Thursday. While this seems fine, just last year The Muppets earned $12.1 million on Friday after earning $12.2 million over Thanksgiving. Being animated and having a Christmas-themed premise will help Rise of the Guardians over the rest of the weekend and beyond, but it comes off as a mild disappointment. DreamWorks' last original animated release, 2010's Megamind, started with $46 million in November 2010. Rise of the Guardians will not come close to matching that in five days. Look for $23.1 million for the weekend and $30.9 million over five days.

[tm:2393_]Life of Pi[/tm]

The [bp:302_]Ang Lee[/bp] film with the most confusing premise since, well, Cloud Atlas a few weeks ago performs strongly, earning about $9 million on Black Friday to go with another $8 million on Wednesday and Thursday. A top end of year awards candidate based on a successful novel, Life of Pi will play strongly over the next few weeks as it will have a weekend of $22.6 million and $30 million in five days.

Red Dawn

The questionable remake of Red Dawn is surprisingly not a Thanksgiving turkey with $6 million on Black Friday, giving it $13.5 million in three days. The least likely of this weekend's releases to perform above expecatations, Red Dawn will probably go away quickly but it's hard to argue with $14.4 million for the weekend and $21.9 million over five days for something that sat on the shelf for a few years.

Leftovers

The top three remain unchanged from last weekend as The Twilight Saga: Breaking Dawn Part 2 remains the top film with $18 million on Friday. We can point and laugh as this is down 74.6% from last Friday but it still crosses $200 million in just seven days. Breaking Dawn Part 1 behaved pretty much the same way with $16.6 million on Black Friday, a 76.7% decline from its first day. There's pretty much an established pattern for the Twilight entries, so it wins the weekend with $45 million.

Skyfall also passes $200 million, the first for a Bond film, with another $14.5 million on Friday. That's a slight increase from last Friday, which is pretty typical for the day, but any gains are given back over the rest of the weekend. Still, Skyfall adds another $35.5 million to its total.

Lincoln is a tremendous Black Friday winner, up 55% from last Friday with $10 million after expanding to just over 2,000 screens. The sure-fire multiple Oscar nominee earned another $9.1 million on Wednesday and Thursday. Give it $26 million for the weekend.