Friday Box Office Analysis
By Tim Briody
October 27, 2012
BoxOfficeProphets.com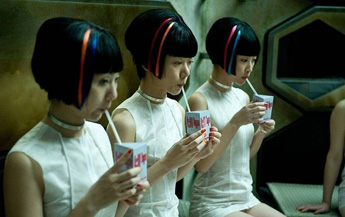 ---
Cloud Atlas

Cloud Atlas, the $100 million adaptation of the novel of the same name, is largely ignored by audiences as it only earns $3.5 million on Friday. With an ensemble cast (featuring [bp:3277_]Tom Hanks[/bp] and [bp:912_]Halle Berry[/bp] among others) and an interweaving multi-story plotline that cannot be easily described, it might have just been too high-concept for mainstream audiences and is also the type of film that really needs outstanding reviews to push it over the top. The middling reviews were more likely to have anyone on the fence about seeing it stay away. A weekend of $10.1 million is where Cloud Atlas going to finish.

Silent Hill: Revelation 3D

The video game adaptation gets a second entry over six years after the first film and is tied with Cloud Atlas, also earning $3.5 million on Friday. Silent Hill performed closer to its expectations than Cloud Atlas did, but this opening is nothing to write home about. Back in April 2006, Silent Hill started with a strong $8.1 million on its way to a $20.1 million weekend. I expect the sequel to perform similarly in the weekend multiplier department, giving it a weekend of $8.7 million.

Fun Size

The Nickelodeon Movies production starring Victoria Justice adds to the pile of disappointment that is this weekend's new releases with just $1.3 million on Friday (additionally, Chasing Mavericks misses the top ten entirely with $825,000). Justice may be Nick's newest star, but she isn't yet able to turn her television audience into a movie audience. The Halloween-themed movie should come in with about $4 million.

[tm:5258_]Argo[/tm]

With this weekend's openers bombing and [tm:5317_]Paranormal Activity 4[/tm] predictably driving off the cliff in weekend two ($3.1 million, down 79% from last Friday), Argo looks to rise to the top spot at the box office in its third weekend. The [bp:105_]Ben Affleck[/bp] film earned $4 million on Friday, off 22% from last Friday. The outstanding reviews and word-of-mouth continue to give it some of the best legs of the fall, and only improves its Oscar odds. Last weekend's multiplier was 3.24 and that will continue this weekend, giving Argo a weekend of $12.9 million, good enough for first place.