Friday Box Office Analysis
By Tim Briody
October 20, 2012
BoxOfficeProphets.com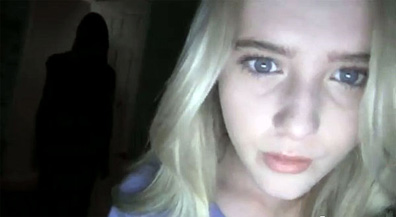 ---
[tm:5317_]Paranormal Activity 4[/tm]

The Paranormal Activity series continues with a fourth entry in four years and this time is met with an opening night of $14.8 million. It would seem diminishing returns have finally set in for the found-footage franchise, as last year's Paranormal Activity 3 started with $26.3 million and 2010's Paranormal Activity 2 opened to $20.1 million. That's not to say this is bad; it's still in line for a decent weekend (and has nearly earned its production costs back three-fold).

The problem with the rest of the weekend is the multipliers of the previous two Paranormal Activity entries. Both have come in with 2.0 multipliers on their opening weekends. With Paranormal Activity 4 starting considerably lower on its opening Friday than the previous two films in the franchise, we can bump that up a notch or two, but it's still easily had the best day of its weekend. Even something around a 2.2 is more than enough to win the weekend with $32.5 million.

Alex Cross

Tyler Perry stars in Tyler Perry's Alex Cross, and the result is his non-Madea audience doesn't follow him, as it crashes with just $4 million on Friday. Audiences may not be entirely familiar with this franchise, based on a series of James Patterson novels, and previous books made into movies, Kiss the Girls and Along Came a Spider, were middling performers. Audiences will continue to collectively shrug over the remainder of the weekend, where it should end up with about $11.6 million.

Notable Holdovers

Last weekend [bp:105_]Ben Affleck[/bp]'s [tm:5258_]Argo[/tm] unofficially kickstarted the Oscars season, and established itself as a top Best Picture contender with its excellent reviews and solid opening. This weekend solidifies that fact, as it's down just 14% from last Friday with $5.1 million. That is a phenomenal hold usually reserved for films like [tm:4295_]Hotel Transylvania[/tm] (coincidentally down just 15% this weekend). Yes, it seems weird but good box office can only help a film's award chances. Argo is looking at a very strong second weekend of $16.5 million.