Weekend Forecast for September 21-23, 2012
By Reagen Sulewski
September 21, 2012
BoxOfficeProphets.com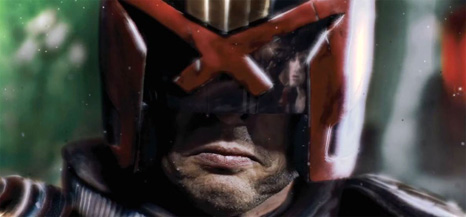 ---
The blockbuster fairy hasn't quite deigned to return yet, but the last couple of weeks have begun to repopulate theaters with films after a late summer and early fall that we'd probably rather forget. Four new films hit wide release, along with one major expansion, and better yet, you can make a case for why people would actually want to see each one.

In fact, the four new films are kind of a toss-up as far as which is one of them is likely to be the top earning among them, and possibly the weekend itself. I give a slight edge to the horror film out of the bunch, House at the End of the Street, in part because of genre, and in part because of its star, Jennifer Lawrence. After this spring's The Hunger Games, Lawrence vaulted into the public consciousness as a star, although she'd been well known to cinephiles thanks to her amazing performance in Winter's Bone. It's not entirely fair to call this the first test of her star power after that, since while few horror movies fail, few break out on the power of their leads, either.

Like it says on the tin, House on the End of the Street seems to be one of your standard "haunted spooky house" stories, this time with a murder mystery twist. Lawrence and her mother (played by Elisabeth Shue – you now have my permission to feel old) move into a new house and find that the neighboring residence was the site of a grisly murder of the family that lived there. Lawrence becomes friends with the sole surviving member of the family and discovers that the true horror might not be finished. Pretty generic stuff, I admit. But generic horror sells, and with a likable lead this has a shot at success. What's not encouraging is that it hasn't been given to critics to review, and its director is no one you're familiar with. But with a big ad push and the top line talent, this may find its way to the top of the new films with around $13 million.

The pairing that people have been clamoring for forever, Clint Eastwood and Justin Timberlake, headlines the next film, Trouble With the Curve. Being described in many circles as the anti-Moneyball, Eastwood stars as an aging baseball scout with failing eyesight. Of course, he knows baseball so well he can just listen to a game and understand it better than anyone else, and you whipper-snappers with your statistics and your computers and interwebs just need to shut up, okay? After being assigned to scout the top prospect in America against the wishes of his bosses with the Atlanta Braves, he's joined on the road by his estranged daughter, played by Amy Adams. Timberlake plays an rival scout who starts up a tentative romance with Adams and nimbly avoids being torn into tiny pieces by Eastwood.

Basically an amiable melodrama with equal parts sports and daddy issues, Curve isn't likely to break any new ground or shock the world with its quality, but these leads have a surplus of charisma – and it never hurts to have a romantic comedy out that guys will actually let themselves be taken to. I think the "Clint Eastwood mopes about being old" shtick got tired three movies ago, but I expect that doesn't bother too many of his fans. Eastwood has of course been in the news lately for non-movie related issues, but I don't put much stock in that affecting the box office. People who didn't like his speech aren't likely to hold it against him (and probably feel a bit sorry for him) and those that liked it don't really go to the movies too much anyway. This looks like a modest performer at around $12 million.

Next we have End of Watch, which pairs Jake Gyllenhaal and Michael Pena as LAPD officers on the beat in South Central LA, following them through a typical day on the job. Utilizing hand-held and dashboard camera footage, the film is aiming for gritty realism, although it sounds a lot like a really high-budget production of COPS. Of course with these actors, it's going to be more than that, and early reviews are praising it for a kinetic style that captures the moments of "now now now" that punctuate the usual drudgery of a shift on the beat.

It doesn't hurt that the writer/director of the film has a strong pedigree in cop dramas – you might even call David Ayer a specialist in them, with Training Day, Harsh Times, Dark Blue, Street Kings and S.W.A.T. on his resume. Of course, you might notice that the only hits in that bunch were the one with Denzel Washington and the one based on a TV series. Gyllenhaal remains a frustratingly enigmatic actor in his choices, and remains tough to buy in action roles. Pena's kind of a non-entity as far as box office draw goes, though he pops up in many films in quality roles.

Reviews are solid and it has plenty of buzz from its premiere at the Toronto Film Festival, but these kind of cop dramas rarely bring in big box office without a significant top-line draw. Quality never hurts, and the studio has gotten out ahead of the game on this by getting it into Toronto, but I think we're looking at around $10 million here.

Also playing the "better than expected" card is Dredd 3D, a reboot of the Judge Dredd series that Sylvester Stallone strangled in its cradle in the mid-90s. It's been almost 20 years since that film, so it's not such a crazy idea to think it could work again. I'm not sure Karl Urban is the guy to make this franchise huge again (Doom, anyone?) but taking decent ideas that were done poorly the first time is probably the best reason to remake a movie.

It's strangely episodic, though. Urban, as the combo judge/jury/executioner, takes a young trainee judge (Olivia Thirlby) on a raid of a gang-controlled skyscraper to capture a drug lord (Lena Headey) who has aims on taking control of Mega-City One, the hellish megalopolis that exists in this futuristic fascist society. The appeal of the Dredd comic book has always been its morally ambiguous take on justice and the price of urbanism, so concentrating the action into one single building is an odd choice. Certainly, comic books tend to be episodic so it's not that unusual in that medium, but this is really this series' one shot at revival. However, it seems to have worked, with most reviewers praising it for its balls-to-the-wall commitment to action, and for qualifying as actual satire instead of accidental satire. Having a script by Alex Garland of the 28 Days Later films certainly helps matters. Dredd is still a bit of damaged goods, however, and I think the reviews have really just saved it from disaster. Perhaps the international market will be the real story here, but I'd say this earns about $9 million this weekend.

Resident Evil remains one of the more resilient and consistent franchises out there, with its fifth outing starting off with $21 million and first place. What also goes hand in hand with these starts is a steep, steep second weekend drop, usually by around two-thirds. There's no calling this a quality judgment, since opening weekends remain fairly steady, so it's simply a case where its fans are extremely devoted and want to see it right away. And as anticipated, that $50 million internationally is the real story. It'll drop to around $8 million here this weekend though.

The 3D re-release of Finding Nemo should swap relative places with Resident Evil, as these films have typically shown a decent holdover. We already know they're quality, and the 3D gimmick is enough for people to bite on for multiple weeks while it stays in the theater. Home 3D is getting better and better, so the clock is ticking on the effectiveness of these campaigns (plus – how many movies deserve this treatment? My Dinner With Andre 3D!). For now, though, this should make for a $10 million weekend.

Paul Thomas Anderson's latest film, The Master, expands to a little over 700 theaters this weekend, after a stunning debut that saw it bring in $736,000 in just five venues. The sort-of-unfathomable $147,000 per screen average very obviously won't hold for this expansion, but it does suggest that interest for the drama about a cult leader who yes-but-not-really represents Scientology is running extremely high. Philip Seymour Hoffman, Joaquin Phoenix, Amy Adams and Laura Dern don't make for a powerhouse box office draw collection of stars, but the real attraction here is Anderson's challenging narrative of lost people in the post World War II environment. I could see this earning as much as $6 million this weekend.