Weekend Wrap-Up
New Lows Reached at September Box Office
By John Hamann
September 9, 2012
BoxOfficeProphets.com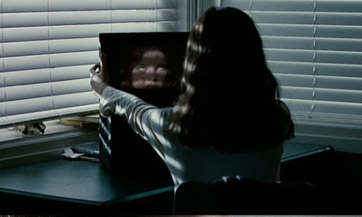 ---
It was shaping up to be a bad weekend at the box office, but not even my pessimistic self thought it was going to be this bad. Openers were going to be soft: The Words is a movie about writing, and The Cold Light of Day felt like the release was forced (was Summit contractually obligated to release this?). That leaves us with a top 12 whose #1 movie failed to reach $10 million, where the top five films averaged about $5.5 million, and the total of the top 12 films failed to reach $50 million, something that has only happened a number of times in the last decade. This is a new low, people. You are watching a car accident in slow motion.

The weekend following the Labor Day frame is the slowest of the year. The kids are back to school, NFL football season starts, baseball is going strong, and summer is holding on in many parts of North America. It's a tough part of the year for entertainment. The last couple of weekends have brought us nothing we want to see, not to mention a new low with the release of Oogieloves last weekend. In early September 2008, Bangkok Dangerous was on top despite only grossing $7.8 million over its opening frame. The top 12 films that year took in only $50.3 million. In 2006, it was The Covenant on top of the post-Labor Day frame, earning $8.9 million and leading the top 12 to only $54 million. In 2003, it was Dickie Roberts opening to $6.66 million, and leading the top 12 to $50.5 million. The lowest of the low was following the 9/11 attacks. Over the two weekends that followed that horrible day, the box office earned only $52.2 million and $43.5 million from the top 12 films. Sadly, that's where the bar is this weekend. Where would the September 7-9, 2012 frame fall in comparison?

Our number one film is the same as last weekend, and it's the horror film The Possession, which should tell you a lot. The last time a horror film repeated at number one it was The Final Destination in late August and early September of 2009. In its second weekend on top, it earned only $12.4 million. The Possession is our repeat winner this time out, earning only $9.5 million, as it drops 46% versus the $17.7 million three-day gross it earned last weekend. Despite its 38% fresh rating, The Possession is going to do quite well for Lionsgate. It cost only $14 million to make, and could earn as much at $50 million at the North American box office alone. Even if they spent $30 million on marketing, The Possession is still going to come out a winner. So far, this one has earned $33.3 million.

Second is Lawless, the Shia LaBeouf revenge western. After a three-day take of $10 million last weekend, Lawless dropped 40% to $6 million this weekend. Despite a cast that includes LaBeouf, Tom Hardy, Gary Oldman and Guy Pearce, Lawless has never grabbed much of a foothold at the box office. Budget data isn't known, but with a gross so far of $23.5 million, let's hope that it didn't cost too much. Surprisingly, if it ends up earning more than $33.4 million, it will join the top ten highest grossing films ever released by The Weinstein Company.

Third spot goes to the first of our new releases, The Words. Like Lawless, The Words has a strong cast that included Zoe Saldana, Bradley Cooper, Dennis Quaid and Olivia Wilde; however, the concept, about a man stealing another person's writing, simply wasn't enough to draw audiences to theaters. The Words earned only $5 million this weekend from a quite wide 2,801 venues, giving it a poor venue average of $1,785. The good news for distributor CBS Films is that this is a $2 million Sundance pick up, though CBS would have had to pay for the marketing. The Words will likely earn around $15 million for the upstart distributor, not enough to cover those ad costs.

So what went wrong here? The Words is a movie that makes me want to read a book, rather than go to the movies. It didn't help that it was only 17% fresh at RottenTomatoes, with only 14 reviewers out of a possible 82 finding something to like. This was a movie that the stars of Avatar, The Hangover, and Tron 3D were never going to save. Had it been a better film, it would have had the arthouse limited release pattern, but with The Words, that strategy would have earned it less. CBS Films knew what it had here, and by opening on one of the slowest moving going weekends of the year, it had an opportunity at an upside that it wouldn't have had any other weekend of the year. Too bad for them that the gamble didn't play out.

Fourth spot goes to The Expendables 2, now in its fourth weekend. Lionsgate takes two of the top five spots at the box office. Unfortunately, it's during one of the worst weekends in a decade. The Expendables 2 earned $4.8 million in weekend four. Despite only losing 74 screens, the action sequel still fell 47% compared to last weekend. It's an interesting weekend for returning films. We are coming off a long weekend, which inflates Friday-to-Sunday grosses (and can increase weekend to weekend drops), but also a weekend of extremely poor results, which should inflate percentage drops. The comparison to the first Expendables film doesn't work as well this weekend, as the first film spent weekend four over Labor Day, where it fell only 31%, bringing its gross up to $92.2 million. The sequel hasn't found the same success, with a gross so far of $75.4 million. One might think the $100 million budget might pull this one down into the muck, but the $100 million overseas gross (so far) will bail it out.

The Bourne Legacy takes fifth place, as the Universal Pictures attempt to continue the franchise takes in another $4 million. That's a decline of 44%, which is pretty consistent with what's happening in the rest of the top ten. Although it certainly hasn't performed up to the standards established by the first three films in the franchise, The Bourne Legace has crossed the $100 million mark, as its domestic total is now $103.4 million.

ParaNorman is sixth. The scary, animated Focus/Laika release earned $3.8 million in its fourth weekend, and dropped 42% following a $6.6 million gross over the long weekend. ParaNorman has now earned $45.1 million.

Seventh goes to The Odd Life of Timothy Green, and if any film has benefitted from the rocky road at the box office over the last few weeks, this is it. Now in its fourth weekend, Timothy Green earned another $3.7 million, down a not bad 42% from last weekend. Since opening to $10.8 million, the Disney feature has had drops of 34%, 12% and now 42%. This one cost the Mouse House $40 million to make, and considering its start and the fact that it's never been in the top five, I think Disney has to be pretty pleased with the way things turned out. The Odd Life of Timothy Green has a gross so far of $43 million, and will likely eke out another $10 million.

The Campaign, with Will Ferrell and Zach Galifianakis, is eighth this weekend. After a $5.7 million three-day last weekend, The Campaign dropped to $3.5 million this weekend. That's a decline of 38% for the Warner Bros. release, which has enjoyed a solid late-summer run. The Campaign has now earned $79.5 million.

Ninth is The Dark Knight Rises, now in its eighth weekend. The billion dollar earner took in $3.3 million but fell 46% as it screen count dipped below 2,000 for the first time in its run. It has now earned $437.8 million at the domestic box office, and is approaching the $600 million mark overseas. It has now passed E.T. as the eighth highest domestic grosser of all-time.

2016: Obama's America spends a final weekend in the top ten, as it garners enough anti-Democrat sentiment to earn another $3.3 million. That's a decline of 41%, and brings its total to $26.1 million. The film has now passed Katy Perry: All of Me to become the sixth largest documentary ever.

Finishing outside the top ten in 13th is The Cold Light of Day, a movie about… something, starring Henry Cavill (the next Superman), Bruce Willis and Sigourney Weaver. Reviews were bad, marketing was worse, and this is a North American movie disaster. The Cold Light of Day earned only $1.8 million over its opening weekend, despite being released to 1,511 screens. The good news here is that it has already earned $13 million in Europe, so its $20 million budget won't be a complete drain.

Finally, Raiders of the Lost Ark had a good weekend on IMAX screens. The 1981 release cooked up $1.8 million from 267 IMAX screens this weekend, giving it an strong venue average of $6,554.

Overall, the box office sees the low point for the year - and in fact, is the worst in over a decade. The top 12 films earned only $52 million, but at least we can only build from here. Next weekend brings the re-release of Finding Nemo, as Disney attempts to cash in on a slow moving going period, and Resident Evil: Retribution also debuts.