Friday Box Office Analysis
By Tim Briody
September 1, 2012
BoxOfficeProphets.com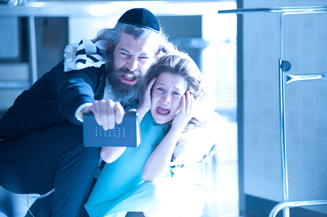 ---
[tm:5336_]The Possession[/tm]

Labor Day weekend greets us with The Possession, a horror entry which tops the box office on Friday with $6.1 million. Labor Day weekend is traditionally a weaker box office frame anyway, but with the low quality of this weekend's new films, it becomes a self-fulfilling prophecy that we'll have one of the lowest earning box office totals of 2012. The Possession will easily win the weekend with $15.2 million.

[tm:4328_]Lawless[/tm]

Shia LaBeouf's Lawless earned $2.8 million on Friday after a Wednesday opening where it took in another $2.1 million. LaBeouf has been in some wildly successful films and franchises, but if you passed him on the street you probably still wouldn't recognize him and he's yet to establish himself as a draw on his own. Lawless being released on a Wednesday leading into Labor Day weekend was a puzzling decision, though it did top the box office for one day. Lawless looks to have a weekend of $7.8 million.

The Oogieloves in the Big Balloon Adventure

Remember the title, folks. Not just because of how ridiculous it is to say out loud (go ahead, try it), but because it's one of the most epic box office flameouts in history. The real story of the weekend, The Oogieloves somehow managed to get into 2,160 theaters (and also had a $20 million budget), where it earned $225,000 over Wednesday and Thursday. It threw under its Wednesday and Thursday earnings on Friday with $95,300 in box office. That's $44 per theater. Yup. That just happened. Never before has a wide release failed so badly. Move over, Pluto Nash: whatever exactly an Oogielove is, it is now the standard for box office futility.